Can I Dismiss an Employee Without Notice?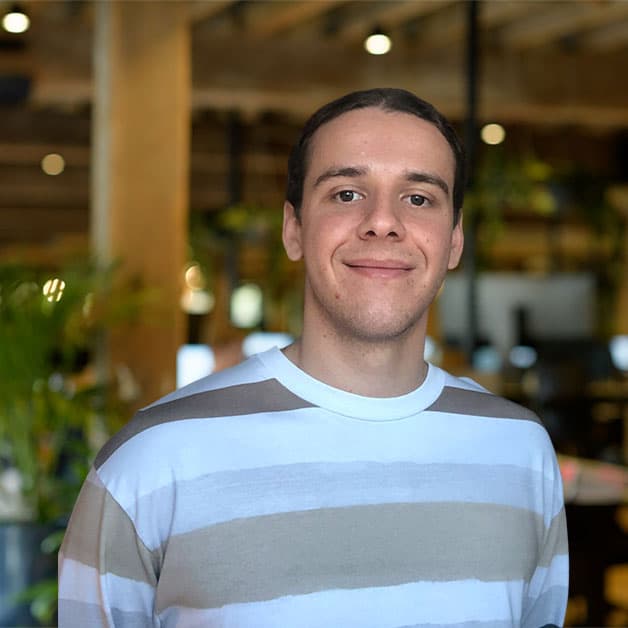 Updated on May 12, 2022
Reading time: 5 minutes
Dismissal is an area of workplace law that can become very complex. If you wish to dismiss an employee, you should take some measures to avoid a claim for unfair dismissal. Namely, you should provide your employee with the required notice of termination. An exception s if your employee commits serious misconduct. Where your employee engages in serious misconduct, this can provide you with grounds to summarily dismiss an employee. This is where you terminate a worker without notice. In any event, whether a dismissal is lawful will depend on the unique set of circumstances in each situation. This article outlines when you can dismiss an employee without notice and other general notice requirements.
Summary Dismissal or Dismissal Without Notice
Summary dismissal generally refers to an on-the-spot dismissal without notice. It is probably the harshest form of discipline you can impose on an employer. So, you should only exercise it where an employee is engaging in serious misconduct.
Serious misconduct can include:
stealing from the workplace/employer or work colleagues;

acting fraudulently;

being intoxicated at work;

not being able to follow the directions of the employer;

misconduct that places the health and safety of others at risk; and

misconduct that puts the viability/profitability of the business at risk.
Even where there is a valid reason to dismiss your employee, you must follow a fair process before terminating their employment. Following a fair process will reduce the risk of your employee bringing an unfair dismissal claim against you.
If this does occur, a court will consider your reason for the dismissal and the process adopted before determining whether the dismissal was fair.
Procedural Fairness
When dismissing an employee without notice, procedural fairness would mean that you:
give your employee an explanation of the allegation with as many relevant details as possible;

allow your employee to have the opportunity to respond to the allegation; or

provide the employee with the opportunity to have a

support person

present, such as a workplace counsellor or partner.
If an employee commits serious misconduct that puts others at risk, it may be challenging to follow these processes. However, for the dismissal to be fair, it may be sufficient (although not essential) that you report the allegation of theft, fraud or violence to the police. You should base this report on reasonable grounds, meaning you conducted a thorough investigation into the instance of serious misconduct.
Notice Requirements
If you wish to dismiss an employee due to poor performance or misconduct, you must comply with certain notice requirements. The minimum notice requirements will be set out in the relevant award, enterprise agreement or employment contract.
The National Employment Standards (NES) details the minimum notice periods as follows:
| | |
| --- | --- |
| Period of Continuous Service | Minimum Notice Period |
| 1 year or less | 1 week |
| More than 1 year but less than 3 years | 2 weeks |
| More than 3 years but less than 5 years | 3 weeks |
| More than 5 years | 4 weeks |

Notably, if your employee is forty-five years old and has completed at least two years of continuous service for your business, you must add an additional week to the notice period.
In addition, you must pay your employee any outstanding entitlements, including:
wages;

payment in lieu of notice (if applicable)

accrued annual leave and long service leave entitlements; and

redundancy pay (if applicable).
Where possible, you should payout your employee's final pay on their last day of work.
Risks Involved in Dismissal Without Notice
In many instances, federal workplace laws protect employees from unfair dismissals. These laws allow an employee to start legal proceedings against you if you ended their employment:
for a discriminatory reason; or

in a way that was harsh, unjust or unreasonable.
If you dismiss an employee without notice and have no reasonable grounds to believe that they committed serious misconduct, you could face a claim for unfair dismissal. This is because, in the circumstances, not giving your employee proper notice could constitute a 'harsh, unjust or unreasonable' dismissal.
For this reason, it would be wise to seek legal advice before you dismiss an employee to ensure you protect yourself from facing an unfair dismissal claim.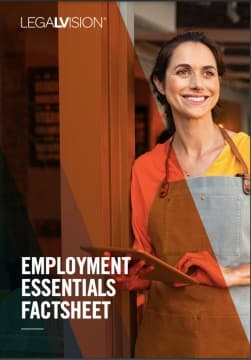 Employment Essentials Factsheet
As an employer, understand your essential employment obligations with this free LegalVision factsheet.
Download Now
Key Takeaways
If your employee commits serious misconduct such as theft or fraud, you may have grounds to dismiss them without notice. Otherwise, if you dismiss your employee based on poor performance or misconduct, you must generally provide your employees with notice of termination. The minimum notice period will depend on the relevant award, enterprise agreement or employment contract.
If you have questions about dismissing an employee, our experienced employment lawyers can assist as part of our LegalVision membership. You will have unlimited access to lawyers to answer your questions and draft and review your documents for a low monthly fee. Call us today on 1300 544 755 or visit our membership page.
Frequently Asked Questions
What are minimum notice periods?
Minimum notice periods are the shortest time you can give an employee notice of their termination. 
What is summary dismissal? 
Summary dismissal is where you dismiss an employee without notice. Generally, you can only dismiss an employee without notice if they commit serious misconduct. 
Day in Court: What Happens When Your Business Goes to Court
Thursday 2 June | 11:00 - 11:45am
Online
If your business is going to court, then you need to understand the process. Our free webinar will explain.
Register Now
How to Manage a Construction Dispute
Thursday 9 June | 11:00 - 11:45am
Online
Protect your construction firm from disputes. To understand how, join our free webinar.
Register Now
Startup Financing: Venture Debt 101
Thursday 23 June | 11:00 - 11:45am
Online
Learn how venture debt can help take your startup to the next level. Register for our free webinar today.
Register Now
Was this article helpful?
Thanks!
We appreciate your feedback – your submission has been successfully received.
About LegalVision: LegalVision is a commercial law firm that provides businesses with affordable and ongoing legal assistance through our industry-first membership.
By becoming a member, you'll have an experienced legal team ready to answer your questions, draft and review your contracts, and resolve your disputes. All the legal assistance your business needs, for a low monthly fee.
Need Legal Help? Submit an Enquiry
If you would like to get in touch with our team and learn more about how our membership can help your business, fill out the form below.
Read other articles by George
<!-/- Related Articles - Item -/->