What Must You Be Aware of to Avoid Passing Off?

Updated on May 18, 2022
Reading time: 6 minutes
The action of 'passing off' is a  'common law action'. That is, rather than being established by formal legislation, courts developed it. Courts developed the action of passing off to protect the reputation and goodwill of a business. The goodwill of a business stems from the use of a name, logo or slogan attached to the goods or services of a business. 
Generally, a business possessing some level of reputation in the marketplace may allege that a competitor is attempting to misappropriate its business name. The competitor may also allegedly create a misrepresentation to the public suggesting a relationship between the businesses (that may be damaging or confusing to consumers). This misrepresentation or misappropriation is what is known as 'passing off.' 
This article will outline the considerations involved to avoid a situation of passing off. If another business is using your business's intellectual property and engaging in what can be deemed as 'passing off,' seek the advice of an intellectual property lawyer.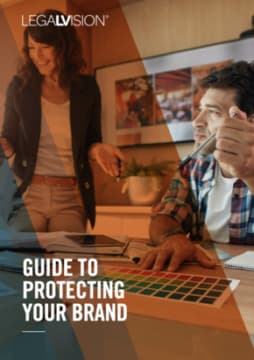 Guide to Protecting Your Brand
Your business' brand represents your values, identity and reputation. Learn how to create a successful brand and protect it.
Download Now
What Are the Necessary Elements to a Passing Off Action?
For an action in passing off to be successful, it must meet the following requirements:
A competitor must make some sort of misrepresentation. For example, this includes pretending to sell goods or services you provide while using your brand name, logo, or slogan.
A trader must make the misrepresentation 'in the course of trade', meaning the misrepresentation must be commercial in nature.
The trader's misrepresentation must impact potential clients of a business. This refers to the ordinary consumer who may potentially purchase your products or services.
The misrepresentation must intend to damage the reputation or business of another trader; and
 it must cause actual damage to your business (for example through loss of profits or public perception of reputation).
You can make passing off claims in tandem with trade mark infringement claims, and misleading and deceptive conduct claims under Australian Consumer Law. An allegation of passing off could also be made by an individual or business without a registered trade mark. In such a scenario, court orders can stop purported infringements if you prove passing off or misleading and deceptive conduct. 
What Are the Different Types of Passing Off?
The below table further explains several different types of passing off and misrepresentation.
| | |
| --- | --- |
| Type | Example |
| Misrepresentation that one trader's product is another's. | For example, a business might produce and sell its brand of shoes. Another trader might also claim to retail the same brand of shoes when in reality it is an inferior replica or 'knock off'.  |
| Selling goods and claiming they are of a particular quality or class.  | For example, a business might claim that certain products are 'Australian Made' by using the trade mark logo of a yellow kangaroo inside a green triangle. If this is untrue, the business risks a passing off action against them by Australian Made Campaign Limited. This is the administrator of the logo. To use this logo, you must apply to AMCL for a licence for your products. |
| Claiming affiliation, association, sponsorship, or other connection or relationship with a business. | For example, you might sell a new type of soft drink and use Coca-Cola's branding on your packaging in order to suggest affiliation with your business. If you are not careful about obtaining the correct permissions and licensing, this conduct can put you at risk of action in passing off against you.  |
| Using a character or person to convince customers an affiliation exists between that character or person | To be liable for this type of passing off, you must use the character or person's likeness without their permission. For example, you might use a television presenter's face on your skin product. This may give consumers the false impression that he or she endorses your product. The false impression that is given, is the outcome of misrepresentation.  |
How to Avoid Passing Off?
It is important that any new business takes appropriate steps to avoid actions against them in passing off or misrepresentation. For example, you must ensure customers are aware of the origin of any goods or services that another company provides. This especially includes products that your business does not directly produce.
If you are seeking to collaborate with another business, you must take all the correct steps to obtain their permission to use any names or logos to establish an affiliation. In this circumstance, it would be prudent to seek legal advice beforehand.
Lastly, but possibly most important – you should register and actively make use of your own brand/logo or slogan as a trade mark. This way, you can protect any goods or services your business provides. The application process itself will also indicate whether you are infringing on the rights of another business. This infringement can be inadvertent.
Key Takeaways
In summary, passing off involves a competitor making a misrepresentation in the course of trade. This may mislead consumers into buying a product or service that they believe is associated with another trader's brand.
Take all the necessary steps to avoid situations where your business is inadvertently infringing on the rights of another business. If you are unsure whether you are passing something off, or if someone is passing off your products as their own, get in touch with one of our intellectual property lawyers today. 
Our experienced intellectual property lawyers can assist as part of our LegalVision membership. For a low monthly fee, you will have unlimited access to lawyers to answer your questions and draft and review your documents. Call us today on 1300 544 755 or visit our membership page.
Frequently Asked Questions
What is passing off? 
Passing off involves a competitor making a misrepresentation in the course of trade. This may have the effect of misleading consumers into buying a product or service that they believe is associated with another trader's brand or image.
How can I avoid passing off? 
The steps you can take to avoid passing off include ensuring customers are aware of your goods' and services' origins and obtaining permission to use other businesses' brand names or logos, as well as registering your own as trade marks.
Was this article helpful?
Thanks!
We appreciate your feedback – your submission has been successfully received.
About LegalVision: LegalVision is a commercial law firm that provides businesses with affordable and ongoing legal assistance through our industry-first membership.
By becoming a member, you'll have an experienced legal team ready to answer your questions, draft and review your contracts, and resolve your disputes. All the legal assistance your business needs, for a low monthly fee.
Need Legal Help? Submit an Enquiry
If you would like to get in touch with our team and learn more about how our membership can help your business, fill out the form below.
Read other articles by Lachlan
<!-/- Related Articles - Item -/->