What Is a Conflict of Interest Policy?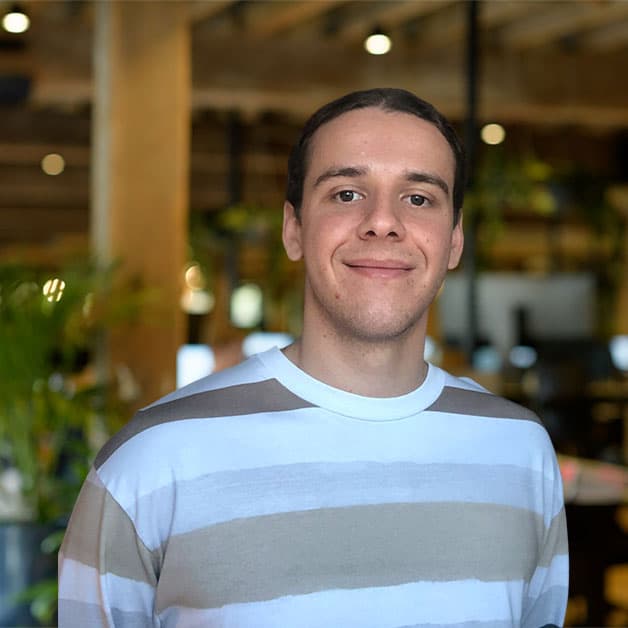 Updated on October 5, 2021
Reading time: 6 minutes
Conflicts of interest are bound to arise in everyday business transactions. You could probably think of many instances where an employee's personal interests might conflict with your company's interests, whether that be financial interests or non-financial interests. To prevent competing interests from negatively affecting your company, you can implement a business-wide policy that outlines the procedures for your employees to take if a conflict of interest were to arise. By implementing such a policy, you can better safeguard your business from internal conflicts and allow your business to thrive. This article will explain the benefits of a conflict of interest policy and what it should include.
Benefits of a Conflict of Interest Policy
Put simply, a conflict of interest policy sets out the procedures your employees must follow if a direct conflict or a potential conflict arises. Therefore, it is important that you clearly state in your policy when an employee's personal interest would conflict with your company's interest.
For example, if your company provides financial services, you might define conflicts in your policy to include employees who start a company of their own to provide financial services. Whilst you might not be able to account for every single instance where a conflict of interest might arise, you should think ahead and ensure your policy best protects the interests of your company.
When an employee signs a conflict of interest policy, they acknowledge and agree to be bound by its terms. Beyond preventing employees from making an unfair personal gain, the policy also clarifies the processes around disclosing a conflict. Therefore, this can make managing a conflict a much more streamlined process. It can also ensure consistency in its implementation across your company.
What to Include in Your Conflict of Interest Policy
What you include in your company's conflict of interest policy really depends on the nature of your company. However, some terms are generally included across most conflict of interest policies, as detailed below.
1. State the Purpose of Your Policy
This may seem like an obvious statement to include. However, a conflict of interest policy should begin with a brief summary of the purpose of the policy. By stating the policy's purpose initially, you can:
set out its scope; and

provide greater context for the terms in the policy.
A summary of the purpose of your policy can also provide your employees with great guidance. This summary can help direct how your employee's judgement should be exercised in instances where they might make a personal gain at the expense of your company.
2. Definitions Section
Like any commercial contract, it is important that you clearly define the terms in your conflict of interest policy. By doing this, you can avoid any potential confusion that might arise in relation to any provisions in the policy. For example, your policy might define terms like:
an employee;

an agent;

reasonable steps; and

conflict of interest.
These definitions could be the decisive factor in determining whether you can enforce your policy if a conflict arises. For this reason, it would be wise to seek legal advice to ensure that the wording of your policy actually reflects your intentions.
3. Policy Procedures
The policy procedures will likely be the most substantive section of your policy document. Moreover, this is where you will define the procedures that you and your employees should follow where a conflict of interest arises. The procedures should detail:
what your employee should do if they believe that a conflict exists;

how y

ou will resolve

a conflict; and

who will be involved in disciplinary action.
If an employee believes that a conflict of interest exists, a policy will typically stipulate that an employee is under a duty to reasonably disclose their interest to their company. Additionally, a failure to disclose such interest can initiate an investigation into the matter as set out in your policy. This might include involving directors of your company inquiring into the matter to determine whether their employee has made a personal or financial gain as a result of the conflict.
Depending on the outcomes of the investigation, this will likely result in disciplinary action. Again, what is included in disciplinary action entirely depends on what you decide to include in your conflict of interest policy. Depending on the severity of the breach, disciplinary action can include suspension of employment or even termination.
4. Make Your Policy Known
Lastly, it is important that your employees are aware of the conflict of interest policy you have put in place. This means you should make it known where employees can find your policy. Further, you should notify your employees if you have made any amendments to the policy. This is so that if a conflict of interest arises, your employees are aware of the:
process for managing conflicts; and

policy procedures that will be likely put in place.
Key Takeaways
A conflict of interest policy sets out your company's procedures in the instance where there is a conflict. Indeed, a conflict of interest can arise if an employee's personal interest competes with the financial or non-financial interests of your company. Further, your policy will typically place your employees under a duty to reasonably disclose conflicts and outline procedures involved in investigating a conflict and any disciplinary actions which you may enforce. If you need help with implementing a conflict of interest policy, contact Legalvision's contract lawyers on 1300 544 755 or complete the form on this page.
Frequently Asked Questions
What is a material personal interest?
A material personal interest is a financial or non-financial interest of an individual employer or employee that has some substance or value, as opposed to a mere interest. In a company, a material personal interest will affect your voting capacity in certain situations.
What are fiduciary duties?  
Fiduciary duties exist in relationships of trust where one party (the fiduciary) agrees to act in the interests of another party (the principal). However, the contents of a fiduciary's duty widely differ depending on the context. For example, a director owes fiduciary duties to their company to not make an undisclosed profit.  
Was this article helpful?
Thanks!
We appreciate your feedback – your submission has been successfully received.
About LegalVision: LegalVision is a commercial law firm that provides businesses with affordable and ongoing legal assistance through our industry-first membership.
By becoming a member, you'll have an experienced legal team ready to answer your questions, draft and review your contracts, and resolve your disputes. All the legal assistance your business needs, for a low monthly fee.
Need Legal Help? Submit an Enquiry
If you would like to get in touch with our team and learn more about how our membership can help your business, fill out the form below.
Read other articles by George
<!-/- Related Articles - Item -/->