Table of Contents
An invitation to treat is a common scenario that arises in everyday life and business. An invitation to treat is an invitation to a party or parties to make an offer. However, unlike a contractual offer, there is no intention for the invitation to treat to be legally binding. This is, of course, until the parties take steps to formalise the offer in a binding contract. This article will explore what an invitation to treat is, provide examples and explain how it differs from an offer.
What is an Invitation to treat?
An invitation to treat is when you invite someone to make an offer. For example, you may merely deliver information to tempt the other party to make an offer. There is generally no intention to be bound by an invitation to treat, and it does not form a legally binding contract.
That means you can accept or decline this offer. However, there are exceptions to this, discussed later in this article.
Common Invitations to Treat
We witness invitations to treat in our everyday life more often than we might think. This can include when searching for a new home or at the shopping centre browsing for new clothes. However, the most common example of an invitation to treat is a shop that places price tags on their goods, in-store or online.
Example 1
Suppose you have a clothing store and mark sale prices on the jumper rack. You accidentally put '$10' on the price tag when it should be '$100′. A customer picks up the jumper believing they have found a great bargain. So, they bring it over to your checkout to purchase. Here, you realise the mistake and advise the customer that the price is $100. The customer can then agree or decline to purchase the jumper at that price. However, you do not have to honour the marked price, as this was an 'invitation to treat'. The customer made the offer to purchase when they brought the jumper to the counter.
Example 2
You are driving down the highway when you see a sign for a stall selling mangoes. The sign states, 'MANGO TRAYS $10' You decide to pull over and purchase a tray of mangoes. You greet the stall owner and retrieve $10 from your wallet. Unfortunately, the stall owner states they are out of their usual $10 trays. However, they have premium mangoes available for $20 per tray. You are upset that they have advertised mangoes at $10 and now want you to pay double this price. However, the stall owner was under no obligation to sell mangoes at $10 per tray since this was merely an invitation to treat.
Other examples of an invitation to treat include auction sales and tenders. In an auction, when the auctioneer calls for a bid, the law considers this to be an invitation to treat. Furthermore, a request to tender is also an invitation to treat. This is because an offer is only made once the tender document is submitted.
Example 3
A tender can also be an example of an invitation to treat. For example, a new shopping centre opens, and the owner opens tenders from different restaurants to trade in the shopping centre. Various restaurants put in a tender, and only a few may be successful. The tender itself is not a contract and can generally be revoked at any time before a binding contract is agreed upon. Further, the shopping centre owner can accept or reject any of the tenders at their discretion.
Continue reading this article below the form
Need legal advice?
Call 1300 544 755 for urgent assistance.
Otherwise, complete this form and we will contact you within one business day.
How is it Different to an Offer?
Two of the critical elements of a binding contract are offer and acceptance. An offer is a definite intention to be bound by a contract, whether that be for the sale of goods or services.
By contrast, an invitation to treat is where you display information about a good or service to entice people to purchase. You are inviting the other party to make an offer, which you can then accept or decline. The key factor will be whether the advertisement or statement was intended to be an offer.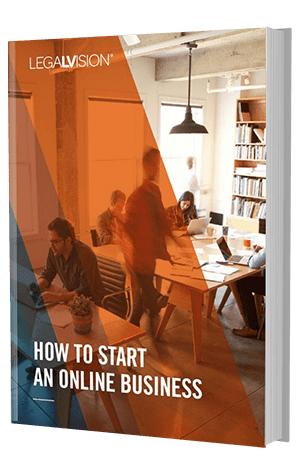 The Ultimate Guide to Starting an Online Business
It's now easier than ever to start a business online. But growing and sustaining an online business requires a great deal of attention and planning.
This How to Start an Online Business Manual covers all the essential topics you need to know about starting your online business.
The publication also includes eight case studies featuring leading Australian businesses and online influencers.
Download Now
What About Online Shopping?
The offer and acceptance process looks slightly different if you operate an online shop. Generally, the prices for your clothing online are an 'invitation to treat,' similar to brick-and-mortar stores. The below example shows the difficulty between online shops and brick-and-mortar stores, where the offer and acceptance are conducted online.
Suppose you are an online retailer of televisions. One of your employees is listing televisions online and accidentally marks the price of a new television as $3.99 instead of $399. A customer sees this price and quickly adds the television to their cart. They can go through the checkout process and pay the $3.99 for the TV.
In this example, you and the customer would most likely be aware that a mistake occurred during pricing rather than the vendor being purposely misleading or deceptive. Therefore, your terms and conditions must specify that the customer's offer is not accepted until you accept the customer's offer. For example, you may only accept the customer's offer once you send them an email confirming their order. You can avoid a costly mistake by clearly outlining when an offer and acceptance are made in your terms and conditions.
Invitation to Treat and Consumer Law
As a vendor, you must ensure that you do not engage in misleading or deceptive conduct, or conduct that is likely to mislead or deceive your customers. You must therefore be careful that your advertising does not mislead or deceive customers, as this is illegal.
For example, you cannot engage in false advertising, like stating that an item is 10% off its RRP when it is still at full price. You are also not able to engage in drip pricing. This is where you list the price but do not adequately disclose the additional fees and charges they must pay at the beginning of the purchase process.
It is also important to consider whether accepting an invitation to treat as a result of your advertisement creates goodwill for your business. You will unlikely have many happy customers if you consistently fail to honour your advertised price.
Key Takeaways
When listing goods and services for sale online or in-store, this will generally be construed as an invitation to treat. A formal offer will be made by the customer when they come to the checkout of your physical store or process payment from the online store's cart. Therefore, you should have strong terms and conditions which outline when an offer and acceptance occur. Accordingly, this will avoid confusion and mitigate the risk of costly mistakes made when listing prices.
If you need help preparing sales terms and conditions for your website, our experienced contract lawyers can assist as part of our LegalVision membership. For a low monthly fee, you will have unlimited access to lawyers to answer your questions and draft and review your documents. Call us today on 1300 544 755 or visit our membership page.
Frequently Asked Questions
What is an invitation to treat?
It is when you invite someone to make an offer. You can then accept or decline this offer. If you accept the offer, it will become a legally binding and enforceable contract.
What is an example of an invitation to treat?
The most common example is a shop that has price tags on its goods. This includes physical or online stores.
How can terms and conditions help?
Your terms and conditions should specify that the customer's offer is not accepted until you accept the customer's offer. Outlining when an offer and acceptance are made will help avoid a costly mistake.
Was this article helpful?
Thanks!
We appreciate your feedback – your submission has been successfully received.