How Do I Transfer a Trade Mark from One Business to Another?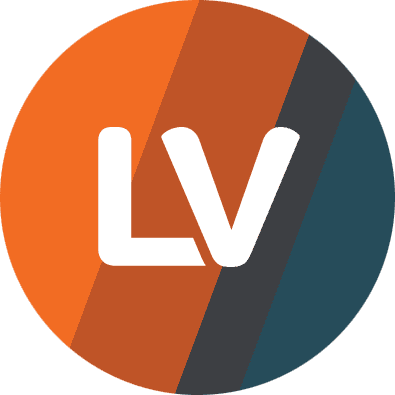 Updated on March 25, 2019
Reading time: 5 minutes
A trade mark is a unique mark that identifies and distinguishes your goods or services from others. When it comes to buying or selling a business, trade marks are often included when transferring ownership. In this article, we look at how a business can transfer their trade mark to another during a sale.
It's important first to note the difference between transferring ownership of a business via a sale of shares and sale of assets. In both cases, intellectual property (IP) assets, including trade marks, can exchange hands. A sale of business by assets, however, tends to be more straightforward than a sale of a company by shares. You can read more about these differences in our article, 'What's the Difference Between a Company Sale and a Business Sale?
Assigning a Trade Mark
Assignment refers to transferring your trade mark to another business. Under section 106 of the Trade Marks Act 1995 (Cth), you can either fully or partially assign your mark.  A partial assignment can involve a transfer that limits the new owner's right to use the mark for a type of good or service.
For example, if I have a trade mark registered for clothing, video games and stationery, I can partially assign the mark to another business to use only for clothing. I retain the right to use my trade mark for video games and stationery, and the new owner has the right to use it exclusively for clothing.
The procedure for assigning a trade mark involves the following steps:
The registered trade mark owner or the person the owner is assigning the mark to must apply to the Registrar to record the assignment;
This application must be in the approved form (found on IP Australia's website). Any relevant supporting documents must accompany the application (e.g. deeds of sale);
The Registrar must record and publish the particulars of the assignment; and
The day after the Registrar records the assignment, the transferee becomes the owner of the trade mark.
Registered vs. Unregistered Trade Marks
The process to transfer unregistered trade marks is much the same as that for transferring registered trade marks. There is, however, one extra step – the trade mark must have collected goodwill.
What is Goodwill?
Goodwill refers to the reputation that a brand often acquires through the use of their mark or name. Importantly, goodwill can attach to a registered or unregistered trade mark. Without goodwill, however, an unregistered trade mark is unlikely to have any value and instead becomes a generic sign (i.e. it becomes unsalable).
In 2012, the court decided that unregistered trade marks belonging to tobacco giant, British American Tobacco were transferable property because of the goodwill they had accrued. Although unregistered, the court considered the trade marks valuable because of its brand recognition. For new businesses, it is less likely that the Registrar or the courts will find that goodwill has attached to their unregistered trade marks.
Licensing a Trade Mark
Licensing a trade mark enables the trade mark owner to exploit the mark as part of an overall commercial and marketing strategy. Licensing involves giving another party permission to use the mark in compliance with agreed terms and conditions.
These terms and conditions allow the licensor to impose various limitations upon the licensee. For example, you can licence your trade mark for use in New South Wales and retain ownership in Victoria. There are three types of IP licence available in Australia as illustrated below:
| IP Licence | Description |
| --- | --- |
| Exclusive Licence | Licensor gives the licensee the right to use the trade mark to the exclusion of all others (including the licensor). |
| Sole Licence | Licensor gives the licensee the right to use the trade mark to the exclusion of all others (except the licensor). |
| Non-exclusive licence | Licensor and Licensee both have the right to use the trade mark. The licensor can further license the trade mark to an unlimited number of third parties. |
Licensing is a useful alternative to an assignment. It allows trade mark owners to profit from transferring their trade mark to another organisation while still retaining ownership of the mark.
For franchisors, in particular, licensing models are an integral part of any agreement reached with their franchisees. Companies like The Coffee Club, who have registered their trade mark slogan, 'where will we meet' with IP Australia in a number of classes, licence the use of their intellectual property to their franchisees to grow their brand and extend their influence.
It's important for franchisors to set out, in detail, the specific obligations of the licensee about the use of the franchisor's intellectual property. This provides the franchisor with a guarantee that the franchisees will maintain the integrity of their brand throughout the network.
Key Takeaways
You can transfer a trade mark via assignment or licensing.
Assignment refers to the transfer of your trade mark to another entity via sale and can be partial or full.
You must apply to the Registrar to record your assignment.
Licensing models enable trade mark owners to allow others to use their trade mark for a fee without transferring ownership of the mark.
There are three different kinds of licensing models: exclusive, sole and non-exclusive.
Franchisors commonly use non-exclusive licensing models to expand their brand and influence.
If you have any questions or need assistance assigning or licensing your mark, get in touch with our
IP lawyers
on 1300 544 755.
Was this article helpful?
Thanks!
We appreciate your feedback – your submission has been successfully received.
About LegalVision: LegalVision is a commercial law firm that provides businesses with affordable and ongoing legal assistance through our industry-first membership.
By becoming a member, you'll have an experienced legal team ready to answer your questions, draft and review your contracts, and resolve your disputes. All the legal assistance your business needs, for a low monthly fee.
Need Legal Help? Submit an Enquiry
If you would like to get in touch with our team and learn more about how our membership can help your business, fill out the form below.
Read other articles by Vee
<!-/- Related Articles - Item -/->