Table of Contents
If you own a small business, you may consider running Google Ads campaigns to attract customers. Some businesses, when doing so, will use competitors' registered trade marks as keywords, to ensure that their advertisements show up in searches for their competitor. Following changes to Google Australia's trade mark policy, it is now quite common for competing businesses to do this. The idea is to attract potential customers from their competitors and direct them to their own site. In this article, we explain whether this practice is allowed, and what Google's trade mark policy means for your business.
How Does Google Ads Work?
Google displays both organic and paid search results. When somebody enters a search term into Google, Google will show organic results, which are often the most relevant results, as well as paid ads at the top. The ads are paid by businesses that bid on particular keywords.
For example, an eyewear company may place a bid on 'buy glasses', 'cheap contact lenses' and their business name as a keyword. Then, their advertisements will show up as sponsored results when users search those terms.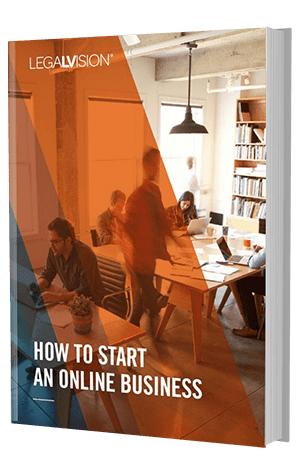 The Ultimate Guide to Starting an Online Business
It's now easier than ever to start a business online. But growing and sustaining an online business requires a great deal of attention and planning.
This How to Start an Online Business Manual covers all the essential topics you need to know about starting your online business.
The publication also includes eight case studies featuring leading Australian businesses and online influencers.
Download Now
What are the Changes to the Policy?
Before the policy changes, advertisements that were directed at consumers could not use another business' trade mark in their keywords campaigns. Now, however, those searching competitors' trade marks will also be able to see the sponsored links and paid advertisements to the websites of the trade mark owners' direct competitors.
While this means that you can use another business' trade marks as keywords when buying advertisements, you cannot use their registered trade mark in the advertisement text itself. For example, you cannot include their registered trade mark in the headline or description of your advertisement.
However, businesses are still allowed to use a competitor's trade mark in their 'display URL', which appears in the ad as a URL format. This is because Google does not consider this as text. Note that your display URL is not always the same as the domain of the homepage. The URL is the entire string of information which outlines the address of a web page, whereas the domain name is a part of the URL which is more user-friendly and identifiable. For example:
| | |
| --- | --- |
| Domain name: | legalvision.com.au |
| URL: | https://legalvision.com.au/legal-resources-articles/ |
Continue reading this article below the form
Need legal advice?
Call 1300 544 755 for urgent assistance.
Otherwise, complete this form and we will contact you within one business day.
How are Trade Mark Owners Affected?
Google made the changes to improve user experience. However, as a trade mark owner, you should keep a close eye on how other businesses are using your trade marks. While your competitors can use your trade mark as a keyword, they cannot use your trade mark in their advertisement text. You must monitor for this and take action against infringement when it occurs.
If you see another business committing infringement against your trade mark, you can complain to Google here. You can complain as the trade mark owner, and any other authorised person or representative from your company can complain as well. You will need to provide proof of trade mark registration and links to the infringing conduct. Google may restrict ads that infringe on your trade mark, or determine that the usage complies with its policies.
How are Advertisers Impacted?
Before you use another business' trade mark as a keyword in your Google Ads campaign, you should consider any other legal implications that may occur. Using someone else's trade mark in a sponsored ad may still potentially infringe the Australian Consumer Law. Therefore, if you want to use another business' trade mark in any way, we recommend engaging an intellectual property lawyer. They can assist you, and explain whether your usage constitutes infringement or not. Committing trade mark infringement can be expensive and significantly harm your reputation, so engaging professional assistance will be worth it in the long run.
Key Takeaways
Google has changed their trade mark policy to allow for significantly greater use of other business' trade marks. However, it is critical to remember that you still cannot use another business' trade mark in the text of your ad. Furthermore, if you are a trade mark owner, it is important to look out for any examples of infringement, and pursue action when they occur. Your trade mark is important to your brand, and it is important to both protect your own trade marks and respect other business' trade mark rights on Google.
If you need help understanding trade mark policies and infringement, our experienced intellectual property lawyers can assist as part of our LegalVision membership. For a low monthly fee, you will have unlimited access to lawyers to answer your questions and draft and review your documents. Call us today on 1300 544 755 or visit our membership page.
Frequently Asked Questions
Can somebody use my registered trade mark in their Google Ads campaign?
Other businesses cannot use your registered trade mark in the text of their advertisement. Therefore, if they do so, this may constitute trade mark infringement. You can complain to Google if this occurs.
Can I use another business' registered trade mark as a keyword in my Google Ads campaign?
As long you only include the registered trade mark as a keyword, Google's trade mark policy allows for this. However, there may be other legal considerations when doing this. We recommend that you consult with an IP lawyer when doing so.
Was this article helpful?
Thanks!
We appreciate your feedback – your submission has been successfully received.