3 Steps To Protect Marketing and Communications Intellectual Property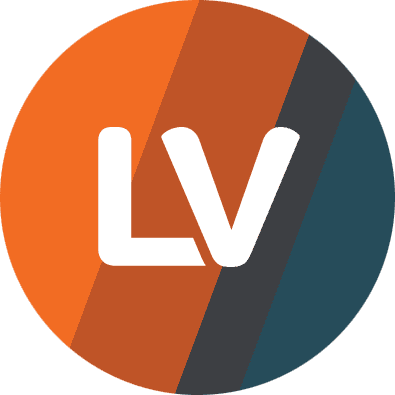 Updated on March 18, 2017
Reading time: 4 minutes
Campaign assets, logos and content relationships can play a pivotal role in a business' marketing and communications efforts. These types of intellectual property (IP) often form the foundation of marketing campaigns, which are revenue drivers for many businesses. We look at what steps companies should take to safeguard their IP.
1. Mark Your Copyrighted Material
It's important that you understand the different types of IP and how they protect your assets. IP law does not protect ideas. However, copyright will automatically cover any marketing and communication work that is an original expression in material form and includes:
website design,
flyers,
email newsletters,
landing pages, and
white papers.
That means that provided the business writes down or records their original pieces of work in some way, copyright will stop others from using it without your permission. For instance, if you write an article and publish it on your blog, competitors cannot copy it without your permission.
You do not need to include the copyright symbol, ©, the creator's name or the year of creation to enforce your copyright. Although, including this information can serve as a useful tool to let competitors know that your business exclusively owns the rights to the material.
2. Register Your Trade Marks
Businesses can use titles, names, slogans and logos to establish or elevate their branding. Think of Nike's iconic tick, McDonalds' golden arches, or Maybelline's slogan, 'Maybe she's born with it. Maybe it's Maybelline'. They are, however, considered too short to contain original expression and are therefore not automatically protected by copyright law.
The best thing to protect these forms of IP is to register them as a trade mark. The application process for trade marks involves conducting searches through the Australian Trade Mark Online Search System, and submitting a request to IP Australia. The process can be costly, particularly if you make errors in your initial application and have to resubmit.
Nonetheless, registration gives the owner the right to use their trade mark exclusively. This exclusivity can be highly beneficial to a marketing and communications strategy, as other parties cannot copy or use your business' branding without your permission. If someone were to use one of your trade marks without your permission, you would be able to seek a legal remedy. For example, in 2014, Sasalili Oxford Fia sold BOSSIT branded products via Facebook and various market stalls. The Federal Court found that the Sydney-based company had infringed German luxury fashion brand, Hugo Boss' trade marks. The Court awarded $30,000 worth of damages as compensation for the injury done to the brand's reputation and loss of revenue.
Hugo Boss was able to enforce their trade mark rights and protect their brand in a relatively straightforward manner. An unregistered trade mark is, however, only enforceable if a business can prove that they have a substantial reputation using that mark. 
Even so, the rights associated with unregistered trade marks tend to be narrower than the rights related to registered trade marks, and it's advisable to register your trade mark where possible.
3. Use Employee Agreements to Protect Confidential Information
The final step that businesses can take to protect their IP is to use employment agreements to protect confidential information.
An employer owns any intellectual property that an employee or contractor creates in the course of their employment unless stated otherwise. Employees also have a duty to act in their company's best interests and not misuse confidential information gained in the course of employment. You can find this duty in both legislation and common law.
Furthermore, businesses may also consider including a restraint of trade clause into their employment agreements. A restraint of trade clause prevents ex-employees from taking your intellectual property such as trade secrets to competitors. Most recently, Airtasker and Freelancer found themselves at loggerheads. Both startups have campaigns that feature individual site users' experiences and use the slogan 'like a boss'. Freelancer alleges that a former employee moved to Airtasker and shared the details of their marketing campaign.
Well-drafted employment contracts can go a long way toward preventing situations like this from occurring and protecting employers when they do. If an employee violates a clearly drafted restraint of trade clause and the evidence shows that the employer suffered significant damage as a result, then the court may award damages.
Key Takeaways
As more businesses move online, protecting IP rights is harder than ever. Nevertheless, companies can safeguard their intellectual property and prevent infringement by:
developing a working knowledge of IP rights;

marking copyrighted materials;

registering trade marks; and

making effective use of restraint of trade clauses in employment agreements.
If you have any questions or need assistance protecting your valuable marketing and communications assets, get in touch with our IP lawyers on 1300 544 755. 
Was this article helpful?
Thanks!
We appreciate your feedback – your submission has been successfully received.
About LegalVision: LegalVision is a commercial law firm that provides businesses with affordable and ongoing legal assistance through our industry-first membership.
By becoming a member, you'll have an experienced legal team ready to answer your questions, draft and review your contracts, and resolve your disputes. All the legal assistance your business needs, for a low monthly fee.
Need Legal Help? Submit an Enquiry
If you would like to get in touch with our team and learn more about how our membership can help your business, fill out the form below.
Read other articles by Vee
<!-/- Related Articles - Item -/->