Table of Contents
You will need a client agreement if you operate a small business that provides services to clients. Providing client services requires a clear and comprehensive agreement outlining both parties' rights and responsibilities. A common feature of such contracts is the payment terms and schedules, which ensure you are getting paid for the goods you provide to your customers. Why should this be any different for a service provider? Small businesses providing services to customers need a similar contractual arrangement under which you can identify the terms and conditions of your services.
A well-drafted client agreement can help protect your business from potential disputes and legal issues. It can also establish trust and good communication with your clients, strengthening relationships and leading to repeat business. A small business lawyer can create your client agreement as they can tailor your agreement to your particular needs and requirements, ensuring that you are adequately protected.
What is a Client Agreement?
A client agreement is a legally binding agreement that sets out the terms and conditions under which you provide your services to your clients. A client agreement should have a suite of provisions to effectively set out the rights and obligations of both parties and protect your business's interests when providing these services.
What Should I Look For?
A strong client agreement should cover the following points to ensure that both parties are aware of their rights and obligations under the agreement.
A Description of Services
This should be a detailed and accurate description of the business's services to the client. It should include any specific deliverables such as:
reports;

timelines;

milestones; and

any relevant technical specifications.
Payment Terms
This should cover the price for the services, as well as any applicable taxes or fees. The agreement should also outline the payment schedule, such as:
when and how clients must make payment payments;

what happens if the client fails to pay on time; and

any interest or penalty fees for late payments.
Client Obligations
This section outlines what the client is responsible for providing, such as:
information;

materials;

access to certain systems or resources; and

specific requirements that the client must meet for the services to be provided.
Warranties
The agreement should include any warranties that the business provides, such as agreeing to comply with all reasonable requests and providing all relevant information and documentation to enable the provision of services. It should also include any warranties that the client must provide, such as a warranty that:
any information provided is true, accurate and complete; and

they are not insolvent.
Intellectual Property (IP)
This term should outline any intellectual property rights involved in the provision of the services, including who owns the IP and how it will be used. If you use any of your client's intellectual property, such as a trademark, the agreement should include a licence for IP use.
Confidentiality
This part should outline any confidential information that may be shared between the parties and how it will be protected. It should include a non-disclosure clause that prohibits both parties from sharing any confidential information with third parties.
Liability
This section should outline the extent of the business' liability under the agreement, including any disclaimers required by law. Typically, businesses limit their liability to the agreement's value and may include a 'proportionate liability' term that reduces their responsibility in proportion o the amount caused by the other party.
Termination
This section should outline how you can terminate the agreement, whether for cause or convenience. Furthermore, it should specify what happens after termination, such as any obligations that still need to be fulfilled or any payments that may be due.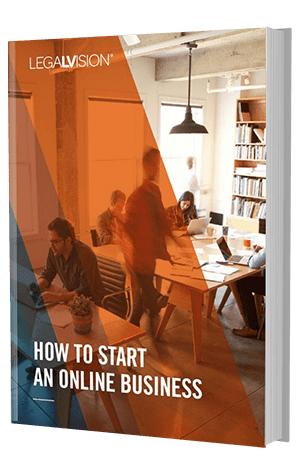 The Ultimate Guide to Starting an Online Business
It's now easier than ever to start a business online. But growing and sustaining an online business requires a great deal of attention and planning.
This How to Start an Online Business Manual covers all the essential topics you need to know about starting your online business.
The publication also includes eight case studies featuring leading Australian businesses and online influencers.
Download Now
Governing Law
The agreement must specify the law governing the agreement and the jurisdiction where any disputes will be heard.
Continue reading this article below the form
Need legal advice?
Call 1300 544 755 for urgent assistance.
Otherwise, complete this form and we will contact you within one business day.
Key Takeaways
Client agreements are important legal documents you should have when providing services to your clients. A small business lawyer should draft your client agreement because they have the knowledge and expertise to provide a robust document to protect your business interests.
If you need help with your client agreements, our experienced contract lawyers can assist as part of our LegalVision membership. For a low monthly fee, you will have unlimited access to lawyers to answer your questions and draft and review your documents. Call us today on 1300 544 755 or visit our membership page.
Frequently Asked Questions
Why is a client agreement necessary for businesses providing services?
A client agreement is essential for businesses that provide services to clients because it sets out the terms and conditions under which the services will be provided. It is essential to have a clear and comprehensive agreement that sets out both parties' rights and responsibilities to avoid misunderstandings and disputes.
What should be in a client agreement?
A client agreement should cover a range of provisions to ensure that both parties understand their rights and obligations under the agreement. Some important provisions you should include are a detailed description of services, payment terms and schedules, clients' obligations, warranties, intellectual property, confidentiality, liability, termination and governing law. Ensure you tailor your agreement to your business's specific needs and requirements.
Was this article helpful?
Thanks!
We appreciate your feedback – your submission has been successfully received.