Before Signing a Commercial Lease, Ask Yourself These Questions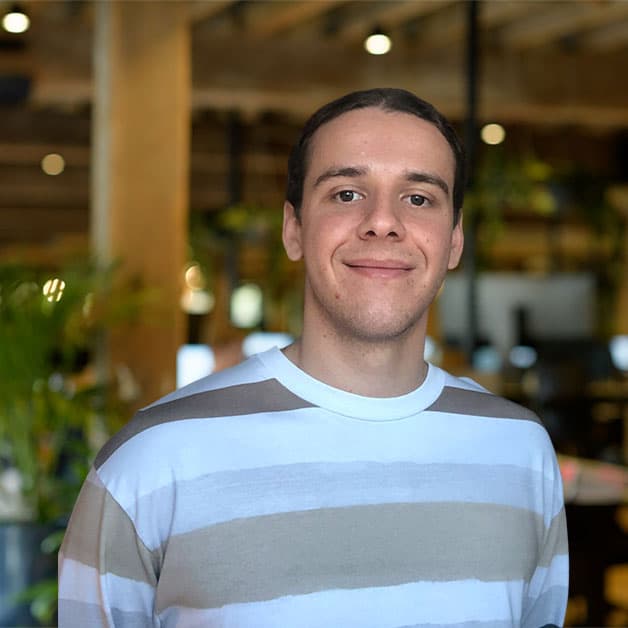 Updated on November 19, 2021
Reading time: 6 minutes
As you likely know, a commercial lease is a serious financial commitment. When tenants sign a lease agreement, they generally agree to pay the rent for the whole term. For this reason, committing to a commercial space involves many considerations, regardless of whether you are looking for a new office space or another retail site. To help guide your decision-making before you sign a commercial lease, you should consider:
hiring a lawyer to review the lease terms;

the difference between commercial leases and retail leases;

whether the lease is assignable; and

what insurance policies you should obtain during the lease period.
By keeping these considerations in mind, you can make a better-informed decision before signing a commercial lease.
Have You Obtained Legal Advice About The Lease Terms?
As mentioned above, both parties are committed to the terms and conditions of the leasing contract once they sign it. For this reason, it is essential that you:
negotiate strategically with the landlord;

ensure that the lease agreement reflects what you had agreed; and

you subsequently comply with the terms of the lease.
Since a tenant typically has less bargaining power when negotiating a lease relative to a landlord's power, having a lawyer review the draft lease teams can help you identify whether terms are standard practice or an anomaly in your business context. For example, your commercial lease might make you responsible for certain structural repairs to the premises when this might be unreasonable in the circumstances. Subsequently, an expert lawyer can identify any clauses you should renegotiate. They can also help you understand what the renegotiated term should look like to suit your business arrangement.
Is Your Lease Commercial or Retail?
Whilst a lease may be headed as a 'commercial lease' or a 'retail lease', the substance of the lease terms might reflect otherwise. If you end up litigating a dispute over the lease, the court will not take the lease agreement at its face value. That is to say, if the agreement is headed as a 'retail lease', but its content reflects a commercial lease, the court will consider it to be a commercial lease. For this reason, it is important to note the difference between a commercial and retail lease. This can impact your rights and duties under the agreement.
The main difference is that commercial leases usually apply to premises used for office spaces, warehousing, or industrial spaces. On the other hand, a retail lease usually applies to premises used for selling goods in shopping centres.
If you are signing a retail lease instead of a commercial lease, different rules will apply to how it operates. For example, under a retail lease, your landlord is required by law to disclose certain details about the premises. If the landlord fails to disclose the details relevant to the premises fully, the tenant has the right to terminate the lease within six months after commencement.
Ultimately, if you are unsure whether your commercial lease might be considered a retail lease, you should seek legal advice. This will help to clarify your rights and obligations under the agreement.
Managing a Lease When Purchasing a Business
This guide will help you to understand your options when you purchase a business with leased premises.
Download Now
Is the Commercial Lease Assignable?
Another main point of consideration for many business owners is whether their commercial lease is assignable. Put simply, when you assign a lease, you transfer all your obligations as a tenant under the commercial lease to a new tenant that was likely not a party to the original lease agreement. Subsequently, the new tenant becomes responsible for paying rent, any outgoings and fulfilling the repair and maintenance obligations.
Having the option to assign a commercial lease can provide security for businesses when entering into a commercial lease agreement. This is because if their business fails to succeed or they need a more suitable space for their expanding operation, they might find it necessary to assign the commercial space to another party. For this reason, you must clarify whether the commercial lease is assignable, as this can prove to be a helpful right in the long term.
Do You Have Adequate Insurance Policies In Place?
Typically commercial leases will include insurance policies that the landlord requires their tenants to have. These policies generally require that the:
landlord must be listed as an interested party or jointly named on the policy;

policy will not lapse unless you give the landlord prior notice; and

policy extends to common areas of the leased premises.
Beyond the policies listed in the lease agreement, it is important to consider broader policies that you might need to protect your business. Subsequently, an insurance broker can provide you with advice on what these additional policies should be to protect your business. Additionally, an insurance broker can provide you with certificates of currency that are necessary for you to obtain before accessing the leased premises.
Key Takeaways
Before you sign a commercial lease, you should:
retain a lawyer to review the lease agreement;

consider whether you are signing a commercial or retail lease agreement;

identify whether you have the right to assign the lease; and

ensure you have adequate insurance policies in place in addition to what is prescribed in the lease agreement.
If you need help reviewing the terms of your commercial or retail lease, our experienced contract lawyers can assist as part of our LegalVision membership. For a low monthly fee, you will have unlimited access to lawyers to answer your questions and draft and review your documents. Call us today on 1300 544 755 or visit our membership page.
Frequently Asked Questions
What is a short term lease?
A short term lease runs for less than three years. In NSW, it is not compulsory for landlords to register a tenancy less than three years long. Indeed, short term leases are becoming increasingly popular in the context of co-working spaces, startups and pop-up shops.
What is a residential lease agreement?
A residential lease agreement is a legally binding contract between a potential landlord and their tenant which contains all the terms for renting a house or apartment as a place of residence.
Was this article helpful?
Thanks!
We appreciate your feedback – your submission has been successfully received.
About LegalVision: LegalVision is a commercial law firm that provides businesses with affordable and ongoing legal assistance through our industry-first membership.
By becoming a member, you'll have an experienced legal team ready to answer your questions, draft and review your contracts, and resolve your disputes. All the legal assistance your business needs, for a low monthly fee.
Need Legal Help? Submit an Enquiry
If you would like to get in touch with our team and learn more about how our membership can help your business, fill out the form below.
Read other articles by George
<!-/- Related Articles - Item -/->