Table of Contents
As a general rule of thumb, trade marks cannot be altered. This ensures that the brand's integrity remains intact. However, following the decision in the Scandinavian Tobacco Group v Trojan Trading Company case (STG case), the alteration of trade marks by others may now be allowed in certain circumstances. This article discusses how this decision affects the alteration in packaging of branded consumer goods and explains what you can do to maintain control of your trade marks if you are a manufacturer or supplier of branded consumer goods.
Repackaging
Sometimes, the repackaging of goods includes altering its exterior packaging, which may include branding protected by trade mark registration. For example, in the STG case, Trojan imported and supplied cigars and other tobacco products into Australia. One of these products was cigars manufactured by the Danish company Scandinavian Tobacco Group (STG). Trojan repackaged STG's cigars for sale and then reapplied STG's cigar trade mark to comply with Australia's plain packaging laws. STG took action against Trojan for this repackaging, claiming it was trade mark infringement. However, the Court ruled that Trojan's repackaging was lawful.
Why Trojan's Actions Were Not Trade Mark Infringement
Infringement
Generally, a person infringes a registered trade mark if they use a mark substantially identical or deceptively similar to another registered trade mark in a similar class of goods or services.
In deciding whether two marks are substantially identical, they are compared side-by-side. Then, a legal professional will search for similarities or differences in their essential features.
Determining if another mark is deceptively similar is more complicated. Firstly, a legal professional compares your logo's overall impression and the other mark. Then, if the average consumer will likely be confused, the trade mark may be considered deceptively similar.
In this case, Trojan's re-packaging of the STG cigars infringed on the original trade mark. However, Trojan successfully defended their infringement of the mark using the defence of consent.
Defence of Consent
If the owner of a trade mark has provided the "infringer" with consent to use the mark, it will not be considered infringement. In the STG case, the Court decided that any prior use of the STG trade mark by Trojan occurred with the owner's consent. Therefore, this meant that the removal of the trade mark by Trojan was assumed to have been done with consent.
Consequently, the mark must have been applied or altered with the trade mark owner's consent at some point in the past for the defence of consent to be upheld. Subsequently, third parties such as suppliers or manufacturers can use the trade mark if they had the consent of its owner at some point in the past.
Continue reading this article below the form
Need legal advice?
Call 1300 544 755 for urgent assistance.
Otherwise, complete this form and we will contact you within one business day.
Preventing Improper Use of Your Trade Mark
Other Claims
If you cannot prove trade mark infringement, other claims may be successful where a trade mark infringement claim is not. You may be able to argue that the other party using your trade mark is acting in a way that is misleading and deceptive conduct or passing off.
Regarding misleading or deceptive conduct, a person must not engage in conduct that is misleading or deceptive or is likely to mislead or deceive.
Passing off occurs when a person passes off their goods or services as those of another. By doing so, they falsely suggest a connection with the other person's business.
For example, the new packaging may lead a consumer to believe that another party is responsible for owning the goods. If so, you could bring about a claim of misleading or deceptive conduct or passing off.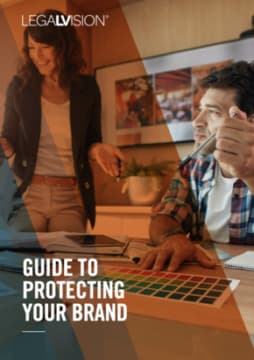 Guide to Protecting Your Brand
Your business' brand represents your values, identity and reputation. Learn how to create a successful brand and protect it.
Download Now
Put Up a Prohibition Notice
Trade mark owners can put a notice prohibiting specific actions by third parties. These actions may include:
re-packaging;

altering the goods; or

re-using the trade mark for other purposes.
If you display a prohibition notice on your goods, a third party will not be able to claim that you consented to their actions. It is prudent to engage a lawyer to draft your prohibition notice so that it complies with the relevant laws.
Key Takeaways
Although trade marks should not be altered or changed by suppliers you distribute your branded consumer goods to, the Court's decision in STG shows that there are certain circumstances where doing so is not trade mark infringement.
After distributing your goods to third parties, knowing how someone can lawfully use your trade mark is essential. Some measures you can take include:
making a claim of misleading and deceptive conduct or passing off to prevent others from re-packaging your goods; or

displaying a prohibition notice on your goods.
If you would like to discuss your trade mark needs or need advice around infringement, our experienced trade mark lawyers can assist as part of our LegalVision membership. For a low monthly fee, you will have unlimited access to lawyers to answer your questions and draft and review your documents. Call us today on 1300 544 755 or visit our membership page.
Frequently Asked Questions
What is trade mark infringement?
Trade mark infringement can occur when a person uses a sign (as their trade mark) that is substantially identical or deceptively similar to a registered trade mark for the same or closely related goods or services. It is important to note that there are defences to infringement, including the defence of consent.
What is a prohibition notice concerning the use of a trade mark?
A prohibition notice is a notice displayed on or close to your trade mark that prohibits specific actions by third parties concerning that trade mark, including a prohibition against re-packaging, altering the goods, or re-using the trade mark for other purposes.
Was this article helpful?
Thanks!
We appreciate your feedback – your submission has been successfully received.