Mistakes to Avoid When Protecting Your Idea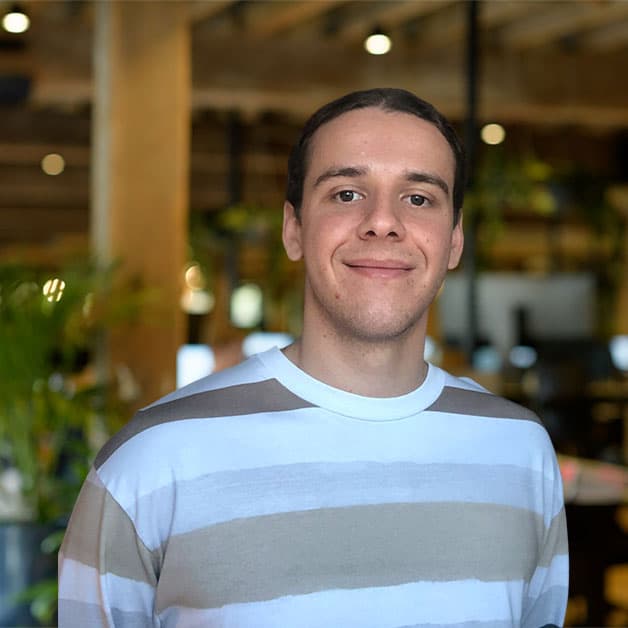 Updated on August 4, 2021
Reading time: 5 minutes
Considering the time and effort it takes to land on different ideas for your business, you would likely consider taking precautions to protect your idea. Whilst different forms of intellectual property (IP) can provide you with adequate protection, there are some mistakes that you should avoid. This article outlines three common mistakes people make when protecting their original ideas, and explains tips for gaining legal protection over your ideas.
1. Misunderstanding IP
Trade marks, copyright and patents are different forms of intellectual property that give people different forms of protection. Whilst trade marks protect the features that make up a business' brand reputation, patents protect ideas and inventions, and copyright protects original works. However, these forms of intellectual property cannot protect an idea alone. Rather, they can only protect the expression of an idea.
For example, a trade mark can protect elements that make up a business' brand, such as its existing name, logo or slogan. Since trade marks must be capable of distinguishing your business' goods or services from others in the market, the idea for a trade mark alone is not capable of distinguishing goods or services until it becomes a material element.
2. Forgetting Non-Disclosure Agreements
It might be necessary to share your idea with a business partner or your employees to hear second opinions. If you share your idea with others, it would be wise to use a non-disclosure agreement (NDA).
An NDA is a contract in which both parties agree that they will not openly share any confidential information with others.
An NDA can provide you with the adequate means to protect your original idea. This is since it gives you the option to obtain remedies in the instance where someone has breached the agreement. An employee or business partner who breaches the agreement can be made liable for any loss incurred by your business due to the employee or business partner's breach. Without a contractual arrangement, it would be more difficult to compensate for any loss suffered by your business if the idea was misused. 
3. Waiting Too Long To Protect Your IP
A common question asked by business owners is when is the right time to protect their IP. Whilst there is no standardised time when businesses should be taking measures to protect their IP, businesses should protect their idea as soon as possible.
It is best to have your IP protected in the early stages of your business operation to prevent any infringements at a volatile stage of your business' growth. Applications for trade marks and patents can also become a lengthy process, so this should be factored into when you decide to protect your business' IP. You can protect your IP through IP Australia.
Tips To Protect Your Ideas
There are a number of things you should keep in mind when choosing what forms of IP are suitable to protect your ideas.
1. Choose Suitable Intellectual Property Protection
It is important to understand the different forms of IP which protect different types of ideas. A patent gives its owner an exclusive right to exclude others from making, using or selling their innovative device or process. You can make a patent application via IP Australia. Patents can protect a wide range of inventions such as computer software and business methods. However, they cannot protect artistic creations.
Instead, copyright protects these artistic works such as novels, drawings, music, photographs and graphic designs. Copyright ensures that other people cannot copy or communicate your original material without your permission. Under Australian law, copyright protection automatically applies to works upon their creation and does not need registration. This differs from patents and trade marks which do require registration. Under the Trade Marks Act, a registered trade mark provides owners with the exclusive rights. Trade mark owners have the right to use, license and sell their trade mark. This usually protects the features of a business' brand. 
Overall, you must identify which form of IP protection is suitable to protect your idea once you have materialised it.
2. Seek Legal Advice
There can be great uncertainty when deciding which forms of IP protection are adequate to suit your business idea. If you are unsure as to what course of action to take, it would be wise to seek advice from a lawyer with expertise in IP law. A lawyer can provide you with a range of options to suit your business' needs, assess each option's strengths and weaknesses, and ultimately provide you with greater certainty when deciding to protect your IP within your business.
Key Takeaways
Trade marks, patents and copyright cannot protect an idea alone. Rather, they can only protect the material expression of an idea. If you choose to discuss your idea with others, it would be wise to use a non-disclosure agreement. You can enforce this in the instance where the other party shares your idea with others. Once your idea is in its material form, you should consider protecting it as soon as possible. If you require further legal assistance with protecting your idea, contact LegalVision's IP lawyers on 1300 544 755 or complete the form on this page.  
Frequently Asked Questions
If I do not register copyright, how can I protect it?
In Australia, copyright protection automatically applies to original ideas when put into material form. These materials can carry the copyright symbol '©' to notify others that your work is protected. 
How long does trade mark protection last?
Under the Trade Marks Act, trade mark protection lasts for 10 years but can be renewed 12 months before their expiry date. 
Was this article helpful?
Thanks!
We appreciate your feedback – your submission has been successfully received.
About LegalVision: LegalVision is a commercial law firm that provides businesses with affordable and ongoing legal assistance through our industry-first membership.
By becoming a member, you'll have an experienced legal team ready to answer your questions, draft and review your contracts, and resolve your disputes. All the legal assistance your business needs, for a low monthly fee.
Need Legal Help? Submit an Enquiry
If you would like to get in touch with our team and learn more about how our membership can help your business, fill out the form below.
Read other articles by George
<!-/- Related Articles - Item -/->