Why Lawyers Recommend Protecting Your Trade Secrets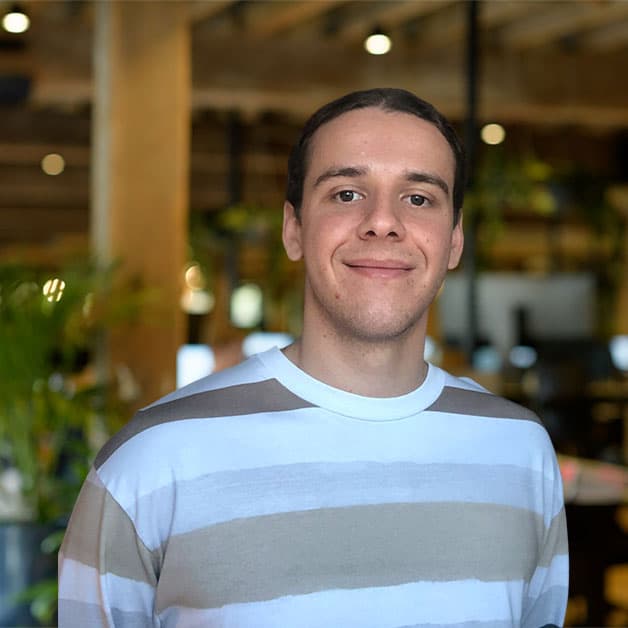 Updated on July 21, 2021
Reading time: 5 minutes
Whilst the USA has laws that protect trade secrets, Australia has no legislative protection of trade secrets. Given the increasing ease at which scammers can steal information on the internet, individuals in Australia must rely on other areas of law to protect their trade secrets from entering the public domain. This article outlines what trade secrets are and how you can ensure you are sufficiently protecting your trade secrets from losing their secret status.
What Are Trade Secrets?
Put simply, a trade secret can be any piece of confidential information that is valuable. Unlike other intellectual property types protected through public registration with IP Australia, trade secrets enjoy protection by remaining a secret from the general public.
A notable example of a trade secret is the formula of Coca-Cola. Whilst the ingredients in a can of Coca-Cola may be listed on its packaging, its exact formula and flavourings remain a trade secret. Only a few employees know the formula for the drink, and Coca-Cola reportedly keeps the original recipe in a vault in Atlanta.
Other examples of trade secrets include the methods used by businesses to develop their products and the special technology used to develop said products. Often, these trade secrets are valuable as they allow businesses to achieve a competitive advantage in the market.
However, once a trade secret becomes public knowledge, it loses its value since others can now commercialise and use it. As a result, owners of trade secrets would typically take security measures to protect their trade secrets, limiting physical or digital access to the information. However, there are other ways of protecting your trade secrets from leaking.
Confidentiality Agreements
The most common source of trade secret leakage is from departing employees. Whilst you can enforce a breach of trade secrets in Court, it is more difficult to prove in the absence of some sort of contractual arrangement. Hence, employers often use non-disclosure agreements (NDAs) to protect their trade secrets from being leaking through their employees.
An NDA is a contract in which both parties agree that they will not openly share any confidential information with others.
An NDA provides trade secret holders with the means to enforce the agreement when somebody has shared trade secrets. Suppose an employee breaches the agreement. In that case, they are likely liable for any loss the trade secret holder suffers due to the breach.
Employment Contracts
Similar to an NDA, employment contracts offer another way of protecting your trade secrets. Employment contracts can be enforced in the instance where somebody has breached them. Many employers choose to include non-compete clauses in the contracts of employment signed by their employees. These clauses can also extend the non-disclosure period until their employment ends to ensure that the information is never released. However, these clauses must be reasonable in the circumstances to be enforceable.
Action For Breach Of Confidence
Suppose there is an absence of any contractual rights to enforce a breach of confidence. In that case, you may be able to pursue an action in court for breach of confidence. There are generally four requirements that must be satisfied to establish that someone has misused your trade secret. These requirements are that the trade secret must:
be identifiable with specificity;

have the necessary quality of confidence, meaning it is not public information;

have been received by the other person, who had an obligation of confidence; and

be an actual or threatened misuse of the trade secret.
If you are successful in an action for breach of confidence, the Court can grant you a range of remedies at its discretion. Such remedies include an injunction that can halt the other party's action or that the other party must give up any of the profits they made due to breaching their duty of confidence. However, pursuing an action for breach of confidence can quickly become complex and a costly process. It would be wise to seek legal advice to assess the strength of your claim.
Key Takeaways
Businesses protect their trade secrets by keeping them secret. However, since you cannot register trade secrets like other forms of intellectual property in Australia, you must take other measures to protect your trade secrets. These can include contractual measures such as NDAs or non-disclosure clauses in employment contracts. You may also want to pursue an action for a breach of duty of confidence in the instance where somebody has leaked the trade secret. If you require legal assistance with protecting your intellectual property, contact LegalVision's intellectual property lawyers on 1300 544 755 or complete the form on this page.  
Frequently Asked Questions
Can a trade secret be any confidential process within my business?
Since a trade secret has no strict definition under Australian law, the trade secret must only be valuable confidential information. 
How can I protect a business process if it is no longer a secret?
A patent can likely protect your business process. Patent law usually protects new and useful inventions and provides patent holders with the exclusive right to commercially use the patent. 
Was this article helpful?
Thanks!
We appreciate your feedback – your submission has been successfully received.
About LegalVision: LegalVision is a commercial law firm that provides businesses with affordable and ongoing legal assistance through our industry-first membership.
By becoming a member, you'll have an experienced legal team ready to answer your questions, draft and review your contracts, and resolve your disputes. All the legal assistance your business needs, for a low monthly fee.
Need Legal Help? Submit an Enquiry
If you would like to get in touch with our team and learn more about how our membership can help your business, fill out the form below.
Read other articles by George
<!-/- Related Articles - Item -/->