Points to Consider When Dealing With a Business Buy-Out Clause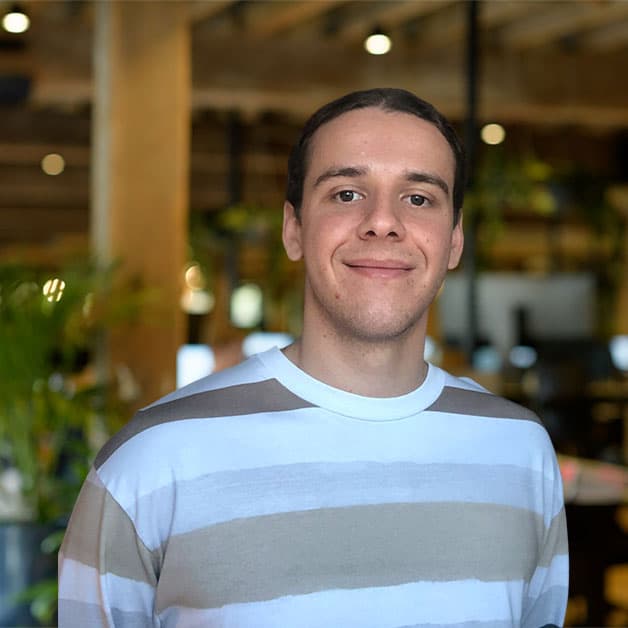 Updated on November 10, 2021
Reading time: 5 minutes
A buy-out clause can be critical to any business arrangement or partnership agreement. Whether you co-own a business or are even a sole proprietor, a buy-out clause will determine who gets your ownership interest in the business if you wish to exit the company. However, there are some considerations you should make when dealing with a buy-out clause. These include considering:
what 'triggering event' gives rise to the option to buy-out a share in the business;

the requirements of an insurance policy associated with a buy-out clause; and

how you will determine the sale price of a buy-out.
This article sets out key considerations to keep in mind to better understand how a buy-out clause works in your business.
What is a Buy-Out Clause?
Put simply, a buy-out clause determines what will happen to a co-owner's share in a business once they decide to leave the business. Therefore, this clause will usually specify certain events which can 'trigger' an option to buy-out a share in a business.
Ultimately, a buy-out clause can create greater certainty for both you and the other business owners. In addition, a buy-out clause can clarify future procedures for managing your business relationships. This is particularly important considering partnership agreements are highly susceptible to change and business owners often choose to pursue different ventures. For this reason, you must seek legal advice if you are unsure about the implications of this clause.
'Triggering Event'
Depending on your contract, the option to buy-out a co-owner's share may only arise in specific instances. These specific instances are often referred to as the 'triggering event'.
Typically, negotiating parties to a contract will explicitly identify what events will trigger the operation of a buy-out clause. Triggering events can include when business owners:
wish to retire;

become permanently disabled;

become bankrupt;

seek a marital divorce with a co-owner of the business; or

pass away.
In any event, a buy-out clause should identify in what circumstances business owners are given the option to buy-out another share in their business. This will help create greater certainty for remaining partners if the event arises.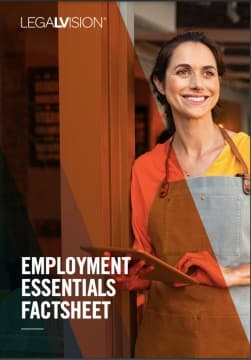 Employment Essentials Factsheet
As an employer, understand your essential employment obligations with this free LegalVision factsheet.
Download Now
Insurance Policies
Since a buy-out clause often involves a co-owner's death or serious injury, it will usually link to an insurance policy held by the departing business partner. For instance a life insurance policy typically provides the remaining partners with funds to assist them in buying out the departing business partner's interest.
Putting in place a good insurance policy will also mean that you can:
continue operating your business without significant disruption; and

ensure that the departing business owner or their estate receives adequate compensation for having their share of the business bought out.
Without a buy-out clause or sufficient insurance policy in place, a dispute between co-owners can quickly arise and could even result in litigation. However, you should note that there is no precise method for integrating insurance policies within your buy-out clause. Therefore, you must seek legal advice to clarify the operation of the clause and its implications on insurance policies.
Buy-Out Valuation
Another essential feature of a buy-out clause is how your business will be valued. Of course, the value of your business will fluctuate from time to time. For this reason, buy-out clauses typically provide that your business will be valued when the triggering event takes place. It may also provide that it is done via a transparent process by an independent valuer. This clause might also specify the valuation method, ranging from its book value to an agreed value. The value of your business will also consider any intellectual property that your business owns and any dividends, unpaid salaries or shareholder loans made.
Other Important Considerations
Since the value of your business is prone to fluctuate, you should reflect this in the level of cover on your insurance policies. Additionally, a buy-out will have tax implications. You should seek advice concerning whether capital gains tax, income tax and fringe benefits will apply, as well as whether your insurance premium will be deductible for tax purposes. All in all, you must consider the broader implications of buying out a share of your business.
Key Takeaways
A buy-out clause determines what happens with a co-owner's share of a business when they leave the business. The option to 'buy-out' their share of the business is typically triggered by an event specified in the clause, such as retirement or death. Buy-out clauses are often linked with insurance policies and have wider tax implications. Thus, if you need help dealing with a buy-out clause, you should seek legal advice. Get in touch with LegalVision's contract lawyers on 1300 544 755 or complete the form on this page.
Frequently Asked Questions
What are standard form contracts?
A standard form contract is where the terms of the contract are set by one party, and the other party has limited ability to negotiate the terms of the contract.
What intellectual property might my small business own?
Small businesses can own and use a range of intellectual property. For example, copyright protection may apply to any written materials, artistic works or songs that your small business produces. Additionally, if you use a distinctive mark that consumers closely associate with your goods and services, you could have an unregistered trade mark. 
Was this article helpful?
Thanks!
We appreciate your feedback – your submission has been successfully received.
About LegalVision: LegalVision is a commercial law firm that provides businesses with affordable and ongoing legal assistance through our industry-first membership.
By becoming a member, you'll have an experienced legal team ready to answer your questions, draft and review your contracts, and resolve your disputes. All the legal assistance your business needs, for a low monthly fee.
Need Legal Help? Submit an Enquiry
If you would like to get in touch with our team and learn more about how our membership can help your business, fill out the form below.
Read other articles by George
<!-/- Related Articles - Item -/->