Table of Contents
As a photographer in the digital space, it can often be a daunting task to try and ensure that your work is always credited. In a world with amplified personal technological access, the likelihood of somebody using your photography and art without permission on social media platforms has increased. This article will look at what steps you can take to limit copyright infringement of your photos, including what resources and actions are available to you.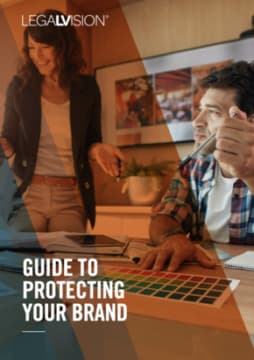 Guide to Protecting Your Brand
Your business' brand represents your values, identity and reputation. Learn how to create a successful brand and protect it.
Download Now
Copyright Over Photographs Uploaded to Social Media
When you sign up for a social media website, you also agree to the terms and conditions of the website. When you accept these terms, you also agree to certain licensing terms. In essence, once you post an image to a social media platform, such as Facebook, you grant Facebook ownership of the content through a licensing term.
Social media can be great for gaining and building exposure. However, this may also come as a detriment by making your photos vulnerable to copyright infringement. It is always important to understand these risks before uploading your images on social media, especially if you are a professional photographer.
Remedies
Some remedies are available if you feel there has been a breach of copyright. We have outlined some remedies below.
Issuing a Takedown Notice
Suppose you believe that somebody is using your images without permission online. In that case, you can contact the website the image is being hosted on. You can then request the operator to remove the infringing material. For example, some people are unaware they are breaching copyright and would be happy to comply with your requests. If they fail to comply, then you can send a takedown notice.
You can submit a copyright takedown notice whenever you come across a social media post reproducing your photo without your permission. The relevant social media platform will then review your request and then take further action. Remember that submitting a notice starts a legal process.
It is also very important to check that the user you believe is infringing your work does not have a valid reason to use the image in question. If you mistakenly send a takedown notice to someone who has obtained adequate permissions to use the image, the user can claim your takedown notice was unfounded. This may make you liable for damages or other civil penalties.
Use the © Symbol or #Binded
Marking your photos with the © symbol and your name will tell people accessing your content and photography that you own the copyright. Using the copyright symbol can act as a deterrent to potential misuse or infringement. It also reminds viewers that they will need your permission to reproduce your photos on social media or elsewhere. This is unless their use falls under a fair dealing exception.
Additionally, you can use the hashtag #binded. Binded is a free technology platform that allows photographers to create a private account and upload their photos. Binded generates a unique fingerprint for each image which serves as a permanent record that you own the copyright. Once you have a Binded account, you can add "#binded" to any social media photos you want to protect. Any time your photo is reproduced on the internet, Binded will send you a notice and description of the infringement. You can then take appropriate action to remove the infringing copies.
Add a Watermark
Watermarking is a useful way of adding your brand or logo to your photos. You can also use it to embed links to your professional website. Therefore, if anyone copies your photo, the watermark will visually indicate you are the copyright owner. It will also provide a link back to your social media page or website. While most social media platforms have no specific tool enabling users to add a watermark to their photos, you can easily do it yourself using other apps or online programs.
Continue reading this article below the form
Need legal advice?
Call 1300 544 755 for urgent assistance.
Otherwise, complete this form and we will contact you within one business day.
Social Media Resources
Most major social media websites have processes to deal with breaches of copyright concerning online content.
You can find these resources in the table below:
| | |
| --- | --- |
| Social Media Website | Resource Page |
| Facebook | |
| Instagram | |
| Pinterest | |
| Linkedin | |
| Twitter | |
| YouTube | |
Key Takeaways
Posting photos on social media platforms can expose you to the risk of other people copying your work and infringing your copyright.
While many social media websites may have some resource pages for you to seek some recourse, these may not always be enough. Therefore, it is important to always take added precautions. For example, some options include:
iIssuing a take down notice against a third party potentially infringing your copyright;

using the © symbol or #binded on any photos published on social media;

and

adding a watermark to any photos published on social media.
If you need assistance protecting your photos on social media, LegalVision's intellectual property lawyers can assist as part of our LegalVision membership. For a low monthly fee, you will have unlimited access to lawyers to answer your questions and draft and review your documents. Call us today on 1300 544 755 or visit our membership page.
Frequently Asked Questions
How can I protect my photos on social media?
You should consider using a watermark, or using technology that protects your photos online. Using the © symbol will also indicate that your photo is protected.
What should I do if somebody infringes on my copyright on social media?
Many social media sites have an explicit copyright policy that you can refer to. You should contact the infringer first and see if they are willing to take the image down, and proceed from there.
Was this article helpful?
Thanks!
We appreciate your feedback – your submission has been successfully received.