Can I Have More Than One ABN in Australia?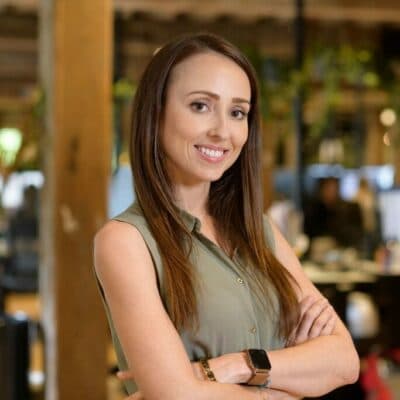 By Vanessa Iskander
Legal Project Manager
Updated on April 28, 2021
Reading time: 5 minutes
Registering an Australian Business Number (ABN) is compulsory in Australia if you have an annual turnover of more than $75,000. By registering for an ABN, you can also register your business for Goods and Services Tax (GST). If you do not fit this category, whilst not being mandatory, it is still useful to register for an ABN. Having an ABN makes it easier to keep track of business transactions for taxation purposes and helps customers find and connect with your business.
Theoretically, you can register as many ABNs as you would like. However, there are circumstances in which doing so needs to be in line with the Australian Business Register's (ABR) rules and regulations. This article explains the situations where you can have more than one ABN in Australia.
Applying for an ABN
Applying for an ABN is relatively straightforward, and you can do this through the Australian Business Register website. You must complete an online form and provide details, including:
your personal or entity tax file number;

general information about the business; and

a list of authorised business contacts.
If your application is successful, you will be issued an ABN immediately. If you are not successful, you will receive a refusal letter outlining the reasons for the refusal and providing you with further options available to you.
Multiple Business Names Under One ABN
Additionally, you can have multiple business names registered to the same ABN. Some people start a business as a sole trader and then commence another small business under the same structure. There is no need to register an additional ABN as the registration is essentially linked to the structure rather than the business name itself. Likewise, using the same ABN is a way for the government and the public to clarify which entity is linked to which business' trading name.
Whilst this is not best practice, it may occur when an individual runs two separate small businesses, such as making wedding invitations and making wedding cakes.
It is also not possible to use the same ABN for two separate businesses within different legal structures. The rationale underpinning this is that you use your ABN for keeping tax records of the business. Since each legal structure is taxed separately, it is not possible to use one number across multiple entities.
Multiple ABNs Under One Business Structure
You might also choose to have more than one ABN linked to your operating entity. Theoretically, it is possible to do this. These circumstances might arise when you have a company incorporated with both:
a retail store for selling your product, and

wholesale manufacturing business where you sell products to other distributors.
Whilst this is possible, it is not best practice. The reason is that all liabilities and risks associated with each business are not legally separated when you register them to the same entity. Therefore, any claims against one business could potentially affect the assets of the other business. This could increase your losses and is not the best practice from a risk management perspective. 
Updating or Cancelling an ABN
Your unique ABN enables various government departments and agencies to identify your business, including ASIC and the ATO. Therefore, if any changes to your business occur, you must update these details within 28 days. This includes amendments to authorised contacts, name changes and contact details. If you change your business structure, you may have to cancel your ABN entirely and apply for a new one using the new entity's details.
Key Takeaways
Registering more than one ABN to a business structure comes with potential risks and consequences. In some circumstances, it may be a relatively low risk to have more than one ABN registered to an entity type or individual. However, if you have incorporated a company with the view of limiting your risk as much as possible, intertwining the ownership, assets and liabilities for two separate businesses may expose you to unnecessary operational risk. It may be worthwhile to mitigate these circumstances by applying for two separate ABNs under two separate legal structures.
If you would like more information about registering for an Australian Business Number or your other corporate business obligations, contact LegalVision's business lawyers on 1300 544 755 or fill out the form on this page. 
Frequently Asked Questions
What is an Australian business number?
An Australian business number is a unique number attached to your business. It enables you to be identified by various government departments and agencies such as ASIC and the ATO.
Can I have more than one ABN in Australia?
In Australia, you can choose to have more than one ABN linked to your operating entity. For example, you may have an incorporated company with a retail store and wholesale manufacturing business that sells your products.
Can I have multiple businesses using the same ABN?
Technically, yes. It can be common for individuals operating under a sole trader structure to run two separate small businesses. For example, one business making wedding invitations and another baking wedding cakes.
Was this article helpful?
Thanks!
We appreciate your feedback – your submission has been successfully received.
About LegalVision: LegalVision is a commercial law firm that provides businesses with affordable and ongoing legal assistance through our industry-first membership.
By becoming a member, you'll have an experienced legal team ready to answer your questions, draft and review your contracts, and resolve your disputes. All the legal assistance your business needs, for a low monthly fee.
Need Legal Help? Submit an Enquiry
If you would like to get in touch with our team and learn more about how our membership can help your business, fill out the form below.
Read other articles by Vanessa
<!-/- Related Articles - Item -/->