How Do I Resolve a Lease Dispute Over a Make Good Obligation?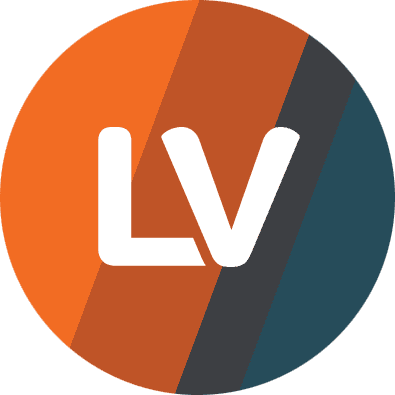 Updated on June 26, 2017
Reading time: 4 minutes
A make good obligation in a lease requires a tenant to return the property to their landlord in a similar condition to when they arrived. But disputes centred around this obligation frequently arise between the landlord and tenant. For instance, a tenant mistakenly believes they have to return the property to the landlord in the same or similar condition, when in fact, the lease requires they strip the premises back to a bare shell for a new tenant. Below, we set out what steps parties can take to resolve a make good dispute.
What Does the Lease Say?
Most commercial leases contain a dispute resolution clause that may require parties to negotiate in good faith or attend a mediation, conciliation or arbitration. These methods are less costly and time-consuming than litigation.  
If parties to a commercial lease cannot reach an agreement, they may need to resolve their dispute in court. For a retail lease, the relevant retail leasing legislation in each state sets out the process.
State-by-State Retail Acts
State
Applicable Legislation
Relevant Bodies

Victoria 

The Retail Leases Act 2003 

Disputes are first referred to the Victorian Small Business Commissioner for mediation.

Disputes that remain unresolved are then referred on to the Victorian Civil and Administrative Tribunal.

Queensland

Retail Shop Leases Act 1994  

Complaints to be lodged with the Queensland Civil and Administrative Tribunal.

The legislation recommends parties seek mediation, but there is no obligation to attend mediation conferences. The Tribunal will decide what matters mediation cannot resolve.

Tasmania

Fair Trading (Code of Practice for Retail Tenancies) Regulations 1998

If negotiations between the landlord and tenant fail, the issue may be referred to the Office of Consumer Affairs. This body will assist parties to reach a mutually agreeable solution.

If disputes remain unresolved, they will then be referred to the Monitoring Committee.

South Australia

Retail and Commercial Leases Act 1995

Disputes first referred to the Small Business Commissioner for mediation.

If they remain unresolved, they are referred to the Magistrates' Court or the District Court where the amount in dispute is more than $40, 000.

Western Australia

Commercial Tenancy (Retail Shops) Agreements Amendment Act 2011

Parties may apply to the Small Business Commissioner for assistance.

The Commissioner may refer parties for mediation.

Depending on the nature of the dispute, some parties may be able to obtain a certificate from the Commissioner allowing them to escalate the matter to the State Administrative Tribunal.

New South Wales

Retail Leases Act 1994

It is mandatory for parties first to attempt mediation. 

If mediation fails, parties may then make an application to have their matter heard by the NSW Civil and Administrative Tribunal

Australian Capital Territory

Leases (Commercial and Retail) Act 2001

The Magistrates' Court resolves all disputes. 

Parties can appeal the Magistrates' Court decision to the Supreme Court.
Appoint a Quantity Surveyor
Parties may involve a quantity surveyor when they cannot agree on the amount of compensation payable or make good required. Quantity surveyors will assess realistic replacement, removal and fit-out costs. 
Under the retail legislation in each state, parties can make an application to the Australian Institute of Quantity Surveyors (AIQs) to appoint a surveyor. Both the landlord and tenant share the costs equally of appointing a surveyor and must do so before any work beginning. For example, if your make good provision required a tenant to strip back the premises to a bare shell and the tenant failed to do so, a quantity surveyor would assess the cost of removing the fit-out before commencing that work.
What Happens If a Tenant Does Not Make Good the Property?
If a tenant fails to meet their make good obligations, the landlord will notify the tenant of their intention to complete the work and then pass on the costs. Check your lease as this will typically regulate the time frames surrounding this process.
Parties may also reach cash settlements if a tenant does not fulfil their obligation. For instance, a tenant may negotiate a cash settlement with the landlord instead of making good the property.
***
If you have any questions about your make good obligations or need assistance reviewing your lease agreement, get in touch with our commercial leasing lawyers on 1300 544 755.
Was this article helpful?
Thanks!
We appreciate your feedback – your submission has been successfully received.
About LegalVision: LegalVision is a commercial law firm that provides businesses with affordable and ongoing legal assistance through our industry-first membership.
By becoming a member, you'll have an experienced legal team ready to answer your questions, draft and review your contracts, and resolve your disputes. All the legal assistance your business needs, for a low monthly fee.
Need Legal Help? Submit an Enquiry
If you would like to get in touch with our team and learn more about how our membership can help your business, fill out the form below.
Read other articles by Vee
<!-/- Related Articles - Item -/->