IP Law Cheat Sheet for Marketing Teams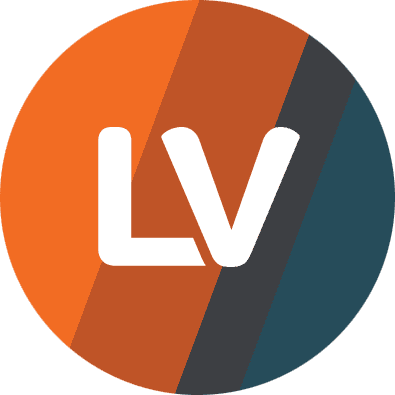 Updated on April 7, 2017
Reading time: 8 minutes
Intellectual property issues are notoriously difficult to navigate in a digital age. It's easy to infringe another's IP rights inadvertently, but also challenging to enforce your own. Marketing teams, in particular, should pay attention to issues around trade mark registration, copyright enforcement and fair use. We've created a cheat sheet for marketers outlining the IP issues that they should be mindful of when creating a campaign.
1. Copyright Law Issues
Copyright law operates to protect many forms of original expression. If someone writes a jingle, story or blog post, paints a picture, or takes a photograph, then copyright law will automatically protect their work. Importantly, the Copyright Act 1968 (Cth) does not protect ideas, but the expression of ideas. In practical terms, this means that copyright would not protect an idea behind a blog post on how to increase B2B sales, but rather the text of that post, once written.
Avoiding Infringement
Marketing campaigns use images, colours and fonts to capture the attention of customers. However, marketers must know that copyright attaches to most images on the internet and that they will need to seek permission to re-use another person's work in any marketing or promotional material.
To obtain permission to use a copyrighted work, you will have to identify the creator of the work and contact them with your request. If they allow your use, they will typically authorise you to use their work under a licence.
Protecting your Copyright
The value of original works is diluted if their authors don't retain exclusive control over them. Material developed in the course of designing a marketing campaign is no exception to this concept. If your team has produced the following, they will likely receive copyright protection under section 32 of the Act:
original blog posts,

music,

photography, or even

Facebook status updates.
Ensuring that your business exclusively uses these works will maximise the value that they add to your marketing strategy. Importantly, marketers should understand that the terms and conditions of social media providers like Facebook may limit your IP rights. By posting on the platform, you give the social media giant a variety of rights in relation to your content and its use.
One step you can take to protect your copyright is to mark any original material with the © symbol, the author's full name and the date that it was created. You can also regularly conduct online searches to ensure that competitors are not infringing your copyright.
2. The 'Fair Dealing' Exemptions
There are certain circumstances under which you can use copyrighted material without obtaining permission from the owner. These are called the fair dealing exceptions which are outlined in the Copyright Act.
Fair Dealing Issues Marketers Face
Parodying well-known brands is a strategy that many marketing teams employ precisely because the brands are so well-known. A humorously reworked version of say, McDonalds' golden arches or KFC's bucket of chicken, will quickly capture an audience's attention. Of course, brand owners may not look favourably on your parody. Although brand owners often believe that parody or satire can damage their brand, these re-interpretations are not always illegal.
Is Humour Enough?
When it comes to fair dealing and copyright, marketers should note that the mere presence of humour will not, necessarily, establish that the new work is parody or satire. For the fair dealing exception to apply, the new work must be commenting on the original work or its characteristics in a humorous or biting way.
The courts will also consider whether your use of the copyrighted content is fair to the original owner. Judges will ask questions like, 'how much of the original work was used verbatim?' to help make this assessment.
3. Trade Mark Issues Marketers Face
Marketers should also be aware of trade mark laws and how it applies to the work they create. As with any intellectual property protection, marketers can seek to gain the benefits of trade mark registration but should also be vigilant to avoid infringing upon others' trade mark rights.
A trade mark is a unique identifier that differentiates a product or service from other similar products or services. A trade mark can be a logo, word, phrase or even smell. Unlike copyright, which attaches to creative works automatically, you have to register a trade mark to receive protection.
If your marketing team develops a logo, word or phrase that uniquely identifies your product, then you should seriously consider applying to register a trade mark. Doing so will ensure that you have the exclusive rights to use the mark. Marketing teams should conduct a thorough search of the relevant databases to confirm their mark is not too similar to a mark already on the register. For example, the Australian Trade Mark Online Search (ATMOSS) is IP Australia's database that contains details of all registered trade marks.
4. Trade Marks and Parodies
Like the fair dealing exceptions for copyright, you should take care to make sure your parodies or satires of well-known brands don't infringe on their trade marks. When establishing trade mark infringement, there are two important questions to ask:
Are you using the trade mark as a trade mark?

Is the allegedly infringing sign actually deceiving customers?
Are you using the trade mark as a trade mark?
To use the sign as a trade mark, the symbol must be used as a sign to distinguish your goods or services from others. When it comes to parody or satire, the intent is more to engage an audience through humour rather than identify particular goods or services.
Say, for example, that you photoshopped the CocaCola logo and placed the image in a marketing spoof video. In this scenario, you are unlikely to have infringed CocoCola's trade mark because, while you have used their logo, you have not used it as a trade mark.
Is the Allegedly Infringing Sign Actually Deceiving Consumers?
Parody or satire is also unlikely to deceive consumers because people will not assume that a brand is satirising itself. For example, if we consider our earlier video containing the CocaCola logo, very few viewers will think that the soft drink company made the video themselves or, that any product marketed in conjunction with the video is a CocaCola product.
5. Passing off
So far, we have looked at the rights that exist under copyright and trade mark legislation. Passing off is a common law action which means legislation does not govern or regulate its operation. Passing off occurs when a party tries to represent their own goods or services as that of another trader. A trader usually relies on passing off when they do not have a registered trade mark.
Marketers should be wary when developing a campaign or logo of any similarities between other brands regarding colours, fonts, layouts, etc. You'll notice some overlap between a party infringing copyright or trade marks, and a party passing off their goods or services as someone else's.
Since copyright and trade mark owners have their rights clearly set out in the legislation, identifying an infringer and enforcing your right is much easier than relying on passing off. 
Passing off has three elements that must exist for a claim to succeed:
the plaintiff must establish a significant reputation in relation to the goods or services in the particular country or region;

the defendant has presented their goods or services in a way that is likely to deceive the consumer; and

the plaintiff must show that the misrepresentation has caused damage to their reputation or that it is likely to do so.
The common law action of passing off requires marketers to go beyond checking for registered trade marks or noting if an external owns the copyright in their material. Marketers should be checking that the work they have produced isn't going to mislead consumers into confusing the two traders. On the reverse, marketers should also keep an eye to see that others haven't copied their brands or campaigns.
Key Takeaways
The proliferation of material online that attracts IP protection has made it difficult for marketers to avoid infringing others' rights. However, marketing teams can skillfully navigate IP issues when creating a marketing campaign by keeping the following points in mind:
seek permission to use copyrighted work;

protect your own copyrighted work by marking it as such;

conduct regular online searches to keep abreast of any infringement;

understand when you can rely on the fair dealing exemptions;

register any trade marks that you create so that you are exclusively able to use them, and

scan the relevant databases to ensure your trade marks are not identical or too similar to existing marks.
Importantly, if you have any questions, ask! You can speak with our IP lawyers on 1300 544 755 or fill out the form on this page.
Was this article helpful?
Thanks!
We appreciate your feedback – your submission has been successfully received.
About LegalVision: LegalVision is a commercial law firm that provides businesses with affordable and ongoing legal assistance through our industry-first membership.
By becoming a member, you'll have an experienced legal team ready to answer your questions, draft and review your contracts, and resolve your disputes. All the legal assistance your business needs, for a low monthly fee.
Need Legal Help? Submit an Enquiry
If you would like to get in touch with our team and learn more about how our membership can help your business, fill out the form below.
Read other articles by Vee
<!-/- Related Articles - Item -/->