How Do IP Australia's Online Services Work?

Updated on May 18, 2022
Reading time: 3 minutes
IP Australia's Online Services portal can be used to apply for new IP rights, keep up to date with your existing applications and registrations, receive correspondence, and more. This user-friendly portal is IP Australia's way of streamlining the process of managing IP rights.
This article will discuss how the Online Services portal works, and how you can use it to apply for and manage your IP rights.
Online Services Portal
In 2021, IP Australia transitioned away from its 'e-Services' portal to 'Online services'. This change sought to streamline the application process and provide greater guidance and context to users by way of helpful resources.
With this new portal, you can:

file a patent, trade mark, design, or plant breeder's right;
view and manage existing IP rights;
view your past payments, requests, and receipts;
manage correspondence in relation to your IP rights;
view and update your profile details and contacts in your address book.
To access the portal, you will need to log in or register to create an account. Note that a lawyer assisting you with your IP matter is likely to manage your IP through a separate login. In this case, you will need to contact them directly to request information.

Applying for IP rights
Once you are logged in, you will notice a search bar in the middle of the screen. Type in the service you are looking for, such as 'Apply for trade mark' or 'Renew an IP right.' A dropdown list of options should appear. If you select one of the options from the dropdown list, you will see that IP Australia has prepared guidelines for the key information and requirements you need to know before proceeding.
For example, if you are applying for a trade mark, the web page includes information on what a trade mark is, and links to IP Australia resources on trade mark basics, classes of goods and services, the application process, costs, and eligibility.

Before proceeding, we highly recommend that you familiarise yourself with the relevant resources for the service you are after. This can save you time and money if you need to make corrections or reapply later on.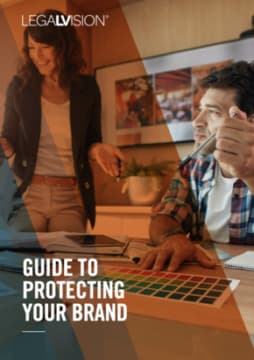 Guide to Protecting Your Brand
Your business' brand represents your values, identity and reputation. Learn how to create a successful brand and protect it.
Download Now
Other Features
Other key features of the Online Services portal include:

functionality to save a draft of your application and revisit it at a later time;
make a payment by 'adding to cart';
view your IP portfolio and filing history;
view and respond to correspondence from IP Australia.
The purpose of this portal is to simplify the interactions you have with IP Australia. However, if you require assistance navigating through the portal, get in touch with IP Australia to request support by phone on 1300 65 10 10 (between 9 am to 5 pm, Monday to Friday, Canberra time), or by filling out their contact form.
Key Takeaways
IP Australia's Online Services portal is a quick and easy way to apply for IP rights. You can also use this portal to manage your existing registrations. If you are looking to protect your IP and would like to speak to a lawyer before proceeding, LegalVision's experienced Intellectual Property lawyers would be happy to assist through our membership. Call us today on 1800 532 904 or visit our membership page for more information.
Frequently Asked Questions
Was this article helpful?
Thanks!
We appreciate your feedback – your submission has been successfully received.
About LegalVision: LegalVision is a commercial law firm that provides businesses with affordable and ongoing legal assistance through our industry-first membership.
By becoming a member, you'll have an experienced legal team ready to answer your questions, draft and review your contracts, and resolve your disputes. All the legal assistance your business needs, for a low monthly fee.
Need Legal Help? Submit an Enquiry
If you would like to get in touch with our team and learn more about how our membership can help your business, fill out the form below.