Benefits of Including Indemnification Provisions in Commercial Contracts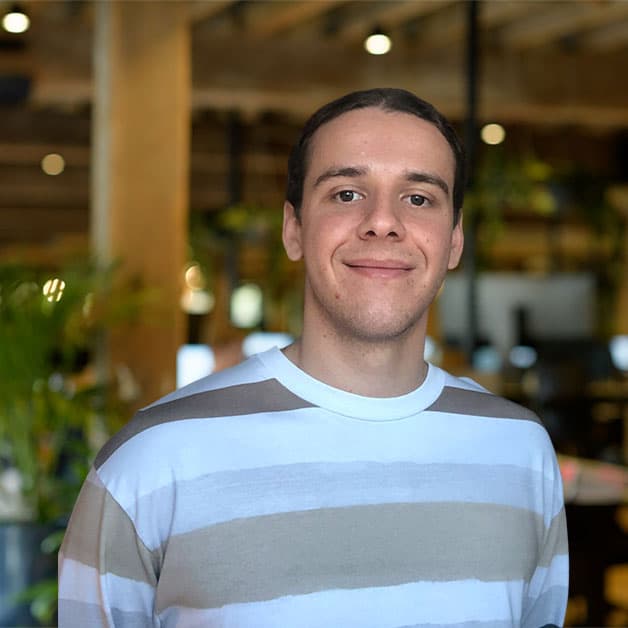 Updated on December 13, 2021
Reading time: 5 minutes
In almost every commercial agreement, you will find an indemnification provision. Despite their prevalence, many people remain unaware of the benefits of indemnification. Put simply, the indemnifying party in a contract promises to compensate the indemnified party for losses or damages they incur. It is inevitable that each commercial contract varies. However, the indemnifying party will typically have to compensate the indemnified party for any third party claims made against them. They may also have to compensate for any direct claims they might have against the indemnifying party. This article outlines some of the commercial benefits of indemnity provisions.
Protect Yourself From Potential Risks
Arguably, the most significant benefit associated with indemnification is risk minimisation. Of course, no business venture is entirely risk-free. However, there are some steps you can take to help minimise potential losses or property damage. Indeed, one of those steps business owners can take is implementing and enforcing an indemnity clause.
An indemnification clause will typically contain an obligation to indemnify and an obligation to defend. Therefore, under the obligation to indemnify, the indemnifying party must reimburse the indemnified party for their losses. On the other hand, the obligation to defend arises if a third party commences legal action against the indemnified party.
There are many elements that contribute to a well-drafted indemnity clause. For example, it should specify:
who the indemnifying party is (the person who pays compensation) and who the indemnified party is (the person who receives the compensation);

under what circumstances you must compensate the indemnified party for their losses;

any express limits to the indemnified party's liability, i.e. damage you personally cause but not damage caused by a third party further along the supply chain;

any time limits to the indemnified party bringing legal action; and

any requirements that the indemnified party mitigate their losses.
Whilst it would be difficult to put in writing almost every possible circumstance in which the indemnifying party will provide compensation, some events typically covered by an indemnity clause include:
breach of a contractual provision;

negligence; or

a failure to comply with the general law.
Limit the Scope of Your Liability
On the other hand, as the indemnifying party, you can agree to the level of risk you are willing to undertake in a commercial arrangement. Nonetheless, this will depend on the commercial arrangement. In some circumstances, you might have the capacity to negotiate the terms of your indemnity provision. In this sense, you can customise the amount of risk you are willing to undertake in a commercial transaction.
Your obligation to indemnify is limited to recoverable damages caused by those events covered in the agreement. For example, you can agree to indemnify a customer from any losses they suffer in connection with your obligation to deliver your services. However, if your customer suffers a loss due to an event not covered in the indemnity clause, you will not be liable under the indemnity clause.
Ultimately, indemnification clauses can reflect the extent of liability you are willing to undertake. Therefore, if you are in the position to negotiate the terms of an indemnification provision, you should consider:
what events will be covered or not covered by the indemnity;

the nature of your liability, i.e. whether you will accept liability that is proportionate to the losses you cause; and

whether the indemnified party must take reasonable steps to mitigate their losses.
Buying a Business: Guide to Negotiating Terms
Know which key terms to negotiate when buying a business to protect your interests and gain a favourable outcome.
Download Now
Objecting to an Indemnification Claim
Since it is difficult to foresee the extent of losses a party might endure in the future, it is common practice for the indemnifying party to object to an indemnified party's claim for compensation. These objections usually arise on the basis that it is:
not commercially fair to pay the compensation;

unreasonable for the indemnifying party to accept responsibility for the event that they had no effective means of controlling; or

not a liability usually covered by insurance, so, by requiring an indemnity, the other side to the transaction is creating uninsurable losses, which might bankrupt a small business – which is not in the interest of either party.
In the same way that parties to commercial contracts can dispute its provisions after signing the agreement, so too can it be possible to dispute the provisions of an indemnity clause. However, it would be wise to seek sound legal advice before initiating legal action. An experienced lawyer can advise you on whether you have sufficient grounds for objecting to the indemnification claim as well as the likelihood of your objection succeeding.
Key Takeaways
An indemnity clause is where one party to a contract promises to compensate the other party for any losses they incur from specified events. The benefits to including an indemnification provision in commercial contracts include being able to:
minimise risk in commercial transactions;

accept the extent of liability you are willing to undertake; and

engage in flexibility when objecting to a claim for indemnification if it is unreasonable.
If you need help drafting an indemnity clause, our experienced commercial contract lawyers can assist as part of our LegalVision membership. For a low monthly fee, you will have unlimited access to lawyers to answer your questions and draft and review your documents. Call us today on 1300 544 755 or visit our membership page.
Frequently Asked Questions
What are damages? 
A party who has breached a contract will typically pay the innocent party damages. Damages are a monetary sum that aims to put the innocent party in the same position they would have been in had the breach not occurred. 
What is repudiation?
When someone repudiates a contract, they essentially 'walk away' from their obligations under the contract. You can make out repudiation when a party indicates their intention not to be bound by the contract terms. 
Was this article helpful?
Thanks!
We appreciate your feedback – your submission has been successfully received.
About LegalVision: LegalVision is a commercial law firm that provides businesses with affordable and ongoing legal assistance through our industry-first membership.
By becoming a member, you'll have an experienced legal team ready to answer your questions, draft and review your contracts, and resolve your disputes. All the legal assistance your business needs, for a low monthly fee.
Need Legal Help? Submit an Enquiry
If you would like to get in touch with our team and learn more about how our membership can help your business, fill out the form below.
Read other articles by George
<!-/- Related Articles - Item -/->