How Can I Protect My Franchise's Intellectual Property?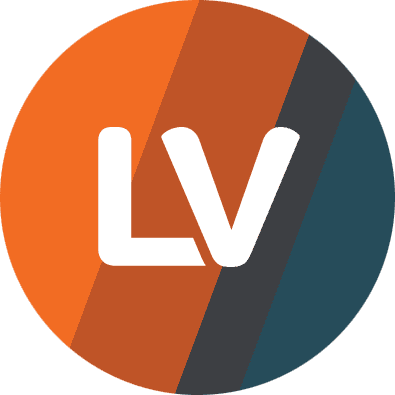 Updated on May 8, 2017
Reading time: 5 minutes
Every franchise relationship is built on the value of intellectual property (IP) assets. Franchisees purchase a licence to use a franchisor's IP, including trade marks, confidential know-how and in some cases, even processes and methods, because of the goodwill and reputation that your brand has accrued with consumers in your market. In a sense, this means that effective IP management improves the value of a franchise. Below, we outline the steps franchisors can take to protect their IP.
Catalogue Your Intellectual Property
It's important that you first identify what IP assets you own as a franchisor. 
Does your franchise have an active social media presence that hosts copyrighted materials such as blog posts? 

Can you register your franchise's name or slogan as a trade mark? 

What trade secrets and confidential information are essential to the operation of your business?
Taking stock of your intellectual property assets will allow you to enforce your rights. You're more likely to know if someone is infringing on your IP if you know what your IP assets are. This process will also enable you to take steps to register any IP that does not automatically receive protection.
Register Your Intellectual Property
Some forms of intellectual property require registration, such as trade marks. Where possible, you should register your IP to establish your exclusive rights. It is also more straightforward to licence a registered trade mark vs. an unregistered trade mark.
Before you apply to register your trade mark, it's essential that you search the relevant databases including Google and the Australian Trade Mark Search (ATMOSS). ATMOSS catalogues all registered trade marks in Australia so that you can confirm your mark is not identical or similar to a pre-existing one. You can read more about registration in our article, '7 Tips When Choosing a Trade Mark'.
International Trade Marks
If you intend to expand your franchise internationally, you cannot rely purely on the IP protection you obtained in your home country. Often, this is the case for businesses that make their goods and services available via online platforms. The World Intellectual Property Organisation (WIPO) administers the Madrid Protocol – a treaty with 98 member states. Franchisors can apply for trade mark registration via the Madrid Protocol designating other countries. In this way, you can register your mark globally and receive enforceable rights in several different territories while making a single application to a single body.
It's also important for international franchisors who are intending to expand their business to Australian shores to ensure that they protect their IP assets in Australia. If they fail to do so, franchisors could then lose the right to use their branding to a local competitor. 
This was the case in Taco Bell Pty Ltd v Taco Company of Australia Inc (Taco Bell) [1982] FCA 136 when American fast-food giant, Taco Bell, attempted to bring their chain to Australian shores. Unfortunately for Taco Bell, a local competitor, the Taco Company of Australia, had already registered the name Taco Bell as their trade mark in Australia.
As a result, even though Taco Bell had registered its name as a trade mark in the US as early as 1962, the Court decided that their use of the name in Australia constituted trade mark infringement and passing off. Consumers in Sydney were then likely to believe that the Taco Company of Australia operated a restaurant named Taco Bell.
Effectively Licence Your Intellectual Property
Franchisees obtain a licence to use your IP assets so that they can make use of the goodwill your business has acquired. As your franchisees will be using your intellectual property on a regular basis, it's essential that your licensing model protects you from franchisees using your brand inappropriately. For instance, in a manner that brings disrepute to the company. Many franchised businesses, including Australian café chain The Coffee Club, have drafted extremely specific franchise agreements to protect the integrity of their brand.
Act Against Infringers
Lastly, it's important that you take action against anyone who infringes your intellectual property. Any unauthorised use of intellectual property that goes unchecked increases the risk of other parties making similar use of your material and, when it comes to intellectual property, most of your assets' value lies in their exclusivity. If every burger-vendor used McDonald's golden arches, then consumers would no longer be able distinguish the fast food giant's brand from its competitors.
Key Takeaways
Intellectual property assets are an integral part of the relationship between franchisors and franchisees. A significant proportion of a franchised business' value derives from its IP assets. It's then essential that you protect your franchise's IP. To do so, you should take the following steps: 
Catalogue your intellectual property. Knowing what you own will put you in a better position to protect yourself. 

Register any intellectual property, particularly trade marks, that requires registration for exclusive, enforceable rights of use.

If you plan for your business to be global, make sure that you register your IP in all relevant jurisdictions (i.e. countries). 

Draft effective, specific licensing and franchise agreements that dictate what franchisees can do with your intellectual property to provide your brand with internal protection.

Take action against IP infringers to prevent their proliferation and maintain the exclusivity and value of your brand.
***
If you have any questions or need assistance registering your franchise's trade mark, get in touch with our specialist IP lawyers on 1300 544 755.
Was this article helpful?
Thanks!
We appreciate your feedback – your submission has been successfully received.
About LegalVision: LegalVision is a commercial law firm that provides businesses with affordable and ongoing legal assistance through our industry-first membership.
By becoming a member, you'll have an experienced legal team ready to answer your questions, draft and review your contracts, and resolve your disputes. All the legal assistance your business needs, for a low monthly fee.
Need Legal Help? Submit an Enquiry
If you would like to get in touch with our team and learn more about how our membership can help your business, fill out the form below.
Read other articles by Vee
<!-/- Related Articles - Item -/->