I'm a Franchisee. What Do I Need to Know Before Entering Into a Lease?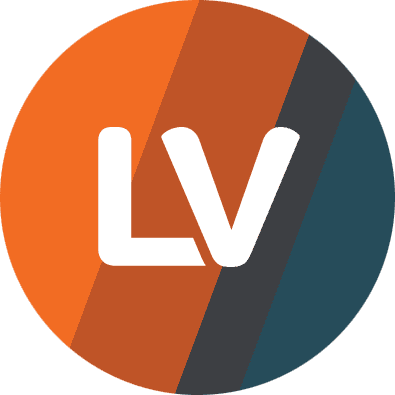 Updated on May 1, 2017
Reading time: 4 minutes
Franchisees encounter a number of specific leasing issues. These issues often stem from the lease agreement and franchise agreement – both which bind a franchisee. Many prospective franchisees overlook how leasing pitfalls can impact their business' growth and overall value. This article sets out three questions any prospective franchisee should ask before entering into a lease:
What law applies to your lease?

Who is your lease agreement actually with?

What are the terms of your lease?
What Law Applies to Your Lease?
You should know what (if any) legislation applies to your lease as well as your rights and obligations under that legislation. Each state has its own retail leases law. Although the law in each jurisdiction is generally similar, there are important differences. 
In particular, franchisees should pay close attention to how their state defines a 'retail premises'. For example, in Victoria the Retail Leases Act 2003 (Vic) defines 'retail premises' very broadly, extending the Act's coverage to any business that sells goods from a particular premises. On the other hand, the definition of a 'retail premises' in NSW is narrower. Under the Retail Leases Act 1994 (NSW), it extends only to premises in retail shopping centres or certain types of businesses located outside shopping centres.
Who is Your Lease Agreement With?
Franchisees tend to enter into lease agreements with either:
the franchisor as the landlord;

the franchisor as the head tenant (i.e. subleasing the premises from the franchisor); or

an independent landlord.
Franchisees need to be aware of exactly who their lease agreement is with because specific issues can arise depending on this relationship. For example, if the lease agreement is with an independent landlord and not with the franchisor, the timelines of the franchise agreement and the lease agreement might not match. This can create issues for franchises should the landlord decide not to extend the lease while the franchise agreement remains ongoing. 
Similarly, issues can arise where a franchisee is sub-letting from the franchisor. In this case, the franchisee has less power to: 
negotiate favourable terms, 

ensure the franchisor calculates outgoings appropriately, and 

ensure the franchisor resolves issues with the property promptly.
What are the Terms of Your Lease?
Every franchisee needs to carefully read the terms of their lease and understand the obligations it creates. Most commercial leases contain a personal guarantee clause. This means that a franchisee may find themselves personally responsible for costs such as rent and outgoings if the business cannot cover them. Franchisees should also pay particular attention to the term of the lease and potential assignment of the lease.
Term of the Lease
If you are buying an existing franchise business and there are only three months left on the lease, you should know that the landlord has no obligation to extend the lease in the absence of an option to renew. This means that you may find yourself in a position where, after just purchasing a new business, you also need to foot the bill for relocation costs. In this situation, it is possible to approach the landlord (or have the vendor approach the landlord) and seek an option. Otherwise, you should value the business with the awareness that the lease may not be ongoing.
Assignment of the Lease
Assignment is another area where issues may arise for franchisees. There are laws in several states that prevent franchisors from unreasonably withholding consent to a proposed assignment. However, there are reasonable grounds on which a landlord may refuse to assign your existing lease to a third party. Consequently, it's important that you pay attention to the clause concerning assignment in your lease and understand exactly when your landlord is willing for an assignment to take place.
Key Takeaways
Franchisees should understand that their lease and franchise agreement are separate and give rise to different, co-existing sets of obligations. Before entering into a lease as part of a franchise transaction, franchisees should familiarise themselves with the legislation their lease is subject to and the terms of their lease. Franchisees should also understand exactly who their landlord is and the implications of this relationship. If you have any questions or need assistance reviewing your lease or franchise agreement, get in touch with our specialist franchise lawyers on 1300 544 755. 
Was this article helpful?
Thanks!
We appreciate your feedback – your submission has been successfully received.
About LegalVision: LegalVision is a commercial law firm that provides businesses with affordable and ongoing legal assistance through our industry-first membership.
By becoming a member, you'll have an experienced legal team ready to answer your questions, draft and review your contracts, and resolve your disputes. All the legal assistance your business needs, for a low monthly fee.
Need Legal Help? Submit an Enquiry
If you would like to get in touch with our team and learn more about how our membership can help your business, fill out the form below.
Read other articles by Vee
<!-/- Related Articles - Item -/->