Table of Contents
The types of insurance that you take out for your business depend on the risks involved in the services your business provides. For example, you might need an insurance policy that covers the costs involved in defending claims and paying compensation to disgruntled customers.
As a consultant or independent contractor, it can be challenging to determine which insurance policy will best suit you. This article will take you through the critical types of insurance that you should consider and help you better understand how to protect your business.
Public Liability Insurance
Your business may require public liability insurance if it operates from a commercial or retail premise that the public access. This type of insurance covers:
incidents of death or injury to third parties;

property loss or damage; or

economic loss caused by negligence.
If you find your business at fault for any of these types of incidents, public liability insurance covers the costs involved with these claims. However, the policy provider will assess each case differently, as they typically do not cover risks that you or your business should have known.
To help you avoid liability, some laws outline the standard of care you should uphold. However, this form of insurance will limit your financial risk if you find yourself in a dispute. Therefore, you must ensure your policy provides for an adequate insurance amount which will depend on the following:
nature;

type; and

size of your business.
Professional Indemnity Insurance
You should also consider taking out professional indemnity insurance if you give professional advice or perform services to clients through your type of work. For example, this will apply to you if you engage in consultancy work, as consultants provide their opinions and recommendations daily.
Professional indemnity insurance covers legal costs and protects you against claims if a client suffers loss when receiving your services or relying on your advice. Many professions (such as the medical profession) make this type of insurance compulsory.
Continue reading this article below the form
Need legal advice?
Call 1300 544 755 for urgent assistance.
Otherwise, complete this form and we will contact you within one business day.
Workers Compensation Insurance
Worker's compensation insurance pays employees who suffer injury or become sick while completing their work duties. This compensation may cover:
wages;

medical expenses; or

rehabilitation costs.
Additionally, you will need to take out worker's compensation insurance if you employ staff for your business. However, the regulator of worker's compensation differs depending on your state. For instance, WorkCover regulates worker compensation in Western Australia.
Suppose you have workers involved in your consultancy business under a labour-hire agreement. In this case, your business is not the employer. Instead, it is the agency that places the worker with your business that is considered the employer and should take out the necessary insurance.
Income Protection Insurance
Income protection insurance is another essential type of cover for consultants or independent contractors. This type of insurance applies when you do not have any employees and instead rely solely on yourself to generate an income.
Moreover, income protection insurance can assist you if you become so sick or ill that you cannot generate any income. It can replace a portion of your income for a certain period, ensuring you can take the sick leave that you need without losing a consistent income.
Cyber Insurance
Depending on the nature of your consultancy, you may also wish to consider cyber insurance. This insurance covers the financial loss that your business may suffer as a result of any cyber attacks, such as:
ransomware;

malware; or

phishing.
As cyber-attacks become increasingly more common, the popularity of cyber insurance continues to rise.
Key Takeaways
The types of insurance you take out for your business depend on the risks involved in your business's services. Consequently, it can be difficult to determine which insurance policy offers the best protection as a consultant or independent contractor. With this in mind, if you are a consultant or independent contractor, you may wish to consider the following types of insurance:
public liability;

professional indemnity;

worker's compensation;

income protection; or

cyber protection.
If you need assistance understanding the best insurance for you and your business, our experienced employment lawyers can assist as part of our LegalVision membership. For a low monthly fee, you will have unlimited access to lawyers to answer your questions and draft and review your documents. Call us today on 1300 544 755 or visit our membership page.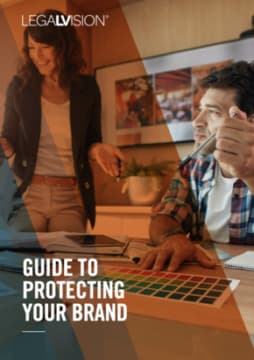 Guide to Protecting Your Brand
Your business' brand represents your values, identity and reputation. Learn how to create a successful brand and protect it.
Download Now
Frequently Asked Questions
What types of insurance do I need as a consultant and independent contractor?
If you are a consultant or independent contractor, you may wish to consider public liability, professional indemnity, worker's compensation, business or cyber insurance.
What is public liability insurance?
Public liability insurance covers death or injury to third parties, property loss or damage, or economic loss caused by negligence. If you operate from commercial or retail premises that the public can access, you will likely need this type of insurance.
Was this article helpful?
Thanks!
We appreciate your feedback – your submission has been successfully received.