Table of Contents
Lawyers can charge clients with a variety of different pricing models, including hourly, retainer and fixed-fees. Traditional law firms charge an hourly rate, which can end up being quite costly depending on the complexity of the work. Moreover, you may not have an estimate of how much your work is going to cost until you receive a bill at the end. It is now more common to be charged fixed-fees, allowing you to know the full lawyer cost upfront when you engage the firm. Fixed-free lawyers can provide you with price certainty and transparency. This article explores the difference between fixed-fee and hourly rates.
How Much Does a Fixed-Fee Lawyer Cost?
The benefit of a fixed-fee is that you will pay a set amount for the services you require. This flat rate allows you to easily compare the cost of different legal service providers. Below is a pricing guide for common fixed-fee matters.
| | |
| --- | --- |
| Type of Project | Cost |
| Drafting a Privacy Policy | $600 + GST |
| Incorporating a Company | $600 + GST |
| Registering a Trade Mark | $1500 + GST |
| Drafting a Letter of Demand | $1500 + GST |
| Reviewing a Commercial Lease | $2500 + GST |
| Drafting a Sales Terms and Conditions | $2500 + GST |
| Drafting a Shareholders Agreement | $3000 + GST |
While it may be tempting to download a legal document template online, engaging a law firm to draft your document will ensure the document covers your specific needs and circumstances.
Lawyer Hourly Rates in Australia
Many law firms continue to charge hourly rates. Their hourly rate can vary depending on their experience, the speciality of the area and the law firm's overheads. In Australia, hourly rates for lawyers range from:
Paralegal + Lawyer (<1 year PQE): $195 per hour
Lawyer: $385 per hour
Senior Lawyer: $495 per hour
Practice Leader: $655 per hour
Senior Practice Leader: $765 per hour
Continue reading this article below the form
Need legal advice?
Call 1300 544 755 for urgent assistance.
Otherwise, complete this form and we will contact you within one business day.
Costs Agreement
When you engage a law firm, you will be required to sign a costs agreement. Each state and territory has different laws that set out what the costs agreement must contain. Generally, the agreement will set out how the firm will structure the costs for any legal work. For small matters (less than $750 before disbursements and GST in NSW), a firm may not give you a costs agreement.
A costs agreement will commonly set out:
The fixed amount that will be charged by the firm; or
An estimate of legal fees and how they are calculated
You must ensure you obtain the costs agreement in writing.
Disputing a Legal Bill
If you have received a legal bill that you do not agree with, it is advised you speak to the lawyer or law firm first to resolve the matter. If you are unable to negotiate the bill to a lower price, you can contact your local state Legal Services Board, Legal Services Commission or Law Society.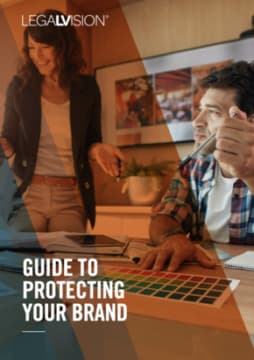 Guide to Protecting Your Brand
Your business' brand represents your values, identity and reputation. Learn how to create a successful brand and protect it.
Download Now
Key Takeaways
The shift away from hourly fees to fixed-fees gives clients now more control over their legal spend. If you are engaging a law firm, it is advised you try to obtain a fixed-fee or costs estimate first. Also, ensure you obtain a costs agreement in writing.
If you have a commercial law matter and require legal assistance, our experienced fixed-fee lawyers can assist as part of our LegalVision membership. For a low monthly fee, you will have unlimited access to lawyers to answer your questions and draft and review your documents. Call us today on 1300 544 755 or visit our membership page.
Frequently Asked Questions
How much does a lawyer cost in Australia?
The cost of a lawyer will depend on what legal advice you need. Fixed-fees can vary from $250 upwards, while hourly rates vary between $200 – $800 per hour.
How much should an initial consultation cost?
Some law firms charge clients for an initial consultation fee before they know their legal options. Client-centric law firms such as LegalVision offer free consultations and free fixed-fee quotes.
Was this article helpful?
Thanks!
We appreciate your feedback – your submission has been successfully received.