How Can I Avoid Infringing Another Business' Intellectual Property?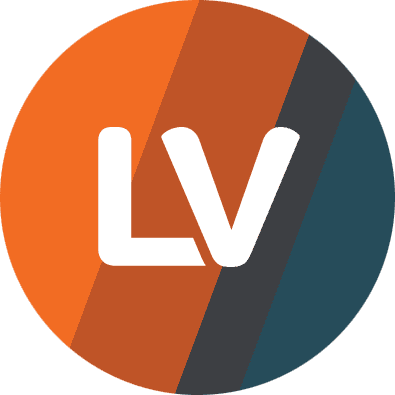 Updated on March 20, 2017
Reading time: 5 minutes
A company's intellectual property – trade marks, design rights, and even copyrighted materials – is often an integral element of its marketing campaign. With so many digital marketing campaigns, it's now easier to accidently infringe on another business' intellectual property. For example, many individuals have received infringement notices after using images that they sourced online because someone else owned the copyright. 
This was certainly the case for a church in Staffordshire, which in 2008 found itself in hot water after one of its volunteers included images sourced from Getty, a picture-sharing website, without paying for them. Getty, a company renowned for vigorously enforcing their copyright, demanded £6,000 from the church as reparation. It's important for businesses to understand what images they can and can't use online and the consequences for using an image without permission.
The following steps will prevent you from ending up in a similar position to the Staffordshire Church.
1. Conduct Online Searches for Similar Materials
You should first perform online searches for similar materials via either:
Google,
Specific content databases (e.g. Flickr),
Content-hosting websites (e.g. Getty), and/or
Official databases (e.g. ATMOSS).
Conducting online searches will allow you to obtain the appropriate permissions for source material that others already own. For instance, Getty Images, the company that pursued the Staffordshire Church for infringing its copyright, will grant you the right to use their images for a fee.
It's important that you read the terms which attach to your licence because they dictate the way in which you can use the image. For example, the licence may only allow you to use the image once, or it might allow you to re-use the image an unlimited or limited number of times. If you are designing a marketing campaign, it's essential to check who owns all of the material that you plan to use and that you seek appropriate clearances for the use of all material.
2. Maintain Accurate Records of Your Intellectual Property
Keeping accurate records of your intellectual property is also important if you want to safeguard yourself from claims that you have infringed on another's intellectual property rights. Records can demonstrate your creative process and are crucial evidence in answering infringement claims.
What is innocent infringement?
Section 115(3) of the Copyright Act covers innocent infringement. Innocent infringement occurs when:
a copyright holder can establish infringement; but

there were no reasonable grounds for the infringer to suspect that they were violating someone else's copyright.
Importantly, it's not enough that someone inadvertently infringed copyright. An infringer must be able to demonstrate the investigative steps that they took to uncover who owned the image.
There are still, however, consequences for innocently infringing another's copyright. Courts will generally assess damages for innocent copyright infringement with reference to the licence fee that the infringer should have initially paid to use the image.
So, if Staffordshire Church had been able to establish an innocent infringement defence in response to Getty Images' claim that they had used an unlicensed image in their marketing campaign, they would have been liable not for £6,000, but for the original licensing fee, which is likely to have been under £20.
3. Educate your Employees
If you are working with employees who are unfamiliar with intellectual property (IP) law, it's advisable to provide them with a basic introduction to IP rights. This includes freelancers, volunteers, contractors and in-house employees.  Although this might seem time-consuming and costly, it can save you significant time, effort and money in the long-run. After all, an employee with a sound understanding of IP rights is less likely to infringe another business' intellectual property rights.
For example, had the volunteer at the Staffordshire church known to check the source of the images and whether their re-use was permissible, the church might have avoided entering into a stressful conflict with Getty Images. 
Creative Commons 
So, how do marketers avoid innocently infringing someone else's copyright? In addition to all of the steps outlined in this article – conducting thorough research, maintaining accurate records and educating your employees, you could consider sourcing your images via the Creative Commons.
What is the Creative Commons?
The Creative Commons is an organisation that provides copyright owners with free licences. This allows creators to authorise others to share and reuse their work, free of charge, legally. Thousands of creators, including photographers, have shared their work under Creative Commons licences, making the organisation's databases a goldmine for marketers.
Creative Commons' search function operates like Google. You simply enter keywords relating to the images that you are looking for and browse through the results until you find something suitable. If you are looking to narrow your search, you can click through to a particular content host (e.g. Flickr or Pixabay), and search only within their pool of images.
***
If you want to avoid infringing on others' intellectual property rights, it is critical that you conduct thorough online searches and maintain accurate records of in-house intellectual property and its development. Importantly, if you have any questions – ask! You can get in touch with our specialist IP lawyers on 1300 544 755. 
Was this article helpful?
Thanks!
We appreciate your feedback – your submission has been successfully received.
About LegalVision: LegalVision is a commercial law firm that provides businesses with affordable and ongoing legal assistance through our industry-first membership.
By becoming a member, you'll have an experienced legal team ready to answer your questions, draft and review your contracts, and resolve your disputes. All the legal assistance your business needs, for a low monthly fee.
Need Legal Help? Submit an Enquiry
If you would like to get in touch with our team and learn more about how our membership can help your business, fill out the form below.
Read other articles by Vee
<!-/- Related Articles - Item -/->