Due Diligence When Reviewing Convertible Notes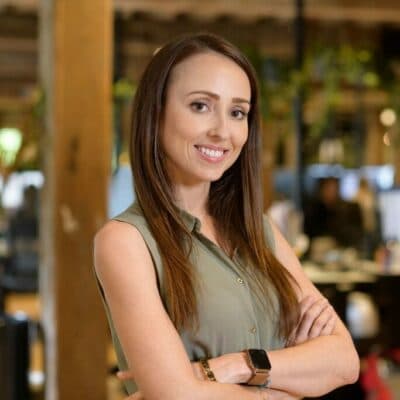 By Vanessa Iskander
Legal Project Manager
Updated on March 9, 2021
Reading time: 5 minutes
If you are looking to invest in a business using convertible notes, you will want to conduct your due diligence. You must understand the company itself and the terms on which you are investing. This article will explore some of the key considerations before investing money in a new idea or business.
What Is Legal Due Diligence?
Legal due diligence is the process of collecting relevant information in a legal transaction to assess the possible risks. When investing in startups or early-stage companies, you might come across a startup that has not undergone a valuation. In that case, it is essential to verify the co-founders' claims about their team, the market, and the product. 
Further, due diligence is vital from the startup company's perspective. It is essential to know what information would-be investors want to know about and the key obligations or terms they will wish to include in drafting a convertible note.
What Are Convertible Notes?
Convertible notes allow you to calculate equity at a later date, after a startup business has launched. They are also known as debt-equity. Unlike other convertible debt types, such as SAFE notes, they can be called on to be paid back when they reach maturity. Likewise, unlike purchasing shares in the business from the outset, convertible notes allow investors to convert their debt into shares.
Due Diligence Considerations
When researching a potential business to invest in, it is essential to understand:
who the Founders are;

their relevant experience in the business space; and

any key staff who will be playing a vital role in the business' daily activities.
Other legal considerations include inquiring whether the company owns any integral intellectual property associated with the business and whether they have the relevant contracts in place with key clients and manufacturers or suppliers.
Understand the Product or Service
Before investing in any business, it is vital to understand the product or service the business is offering. Suppose the product you are interested in investing in has a technology base. In that case, it is vital to have a detailed understanding of its function and its integration in the marketplace.
Important considerations include whether there are similar products available and how this one differentiates itself by being novel or innovative. If preliminary testing detects any obstacles, how does the business intend to overcome these? Is it a standalone technological product, or does it rely on integrating other business models for its use? If the product is a new technology or service, its ability to integrate with other already-existing technology will likely add to its overall value.
Further, an in-depth understanding of the market for the type of technology or service is important for investors. You must understand the current technological trends and the potential for the product to be overtaken by newer technology.
Questions to Consider
What Are the Future Plans for the Business?
It is important for investors to have a thorough understanding of the company's current financial position and its future projections. You should also be cautious of what data the company bases its financial position on.
Key considerations include calculating any existing and ongoing financial commitments the company has already accrued. This can include:
salaries;

leases; and

product-related expenditure.
This information can provide you with a preliminary understanding of the company's financial position and its ability to withstand any potential downturns in the market.
What Is the Financial Position of the Company?
As a potential investor, you should collect information that will give you a snapshot of the company's financial position. This includes recent financial statements, business plans and budget information, and how they intend to spend the investment funds.
If the startup business is in its earliest stages and does not have extensive financial records, you should not overlook this in your due diligence process. The company's ability to keep its margins narrow whilst still having enough resources to launch is an important due diligence consideration.
Do the Commercial Terms in the Convertible Note Match What You Have Agreed?
When reviewing the convertible note, it is essential to ensure that the purchase price, maturity date, interest payable, discount rate, and valuation cap match the terms you agreed to during preliminary negotiations. These will be the terms that ultimately determine how much equity you will receive.
Are There Any Other Rights the Investor Needs Whilst They Are a Shareholder?
Once the convertible note converts, the noteholder will become a party to the Shareholders Agreement and the rights in its provisions. However, before this occurs, noteholders may require this to be addressed in the convertible note document.
A noteholder may insist that whilst maintaining this position, they have rights to certain information such as:
regular financial updates from the company;

the right to participate in future equity raises; and

the requirement to have an observer present at Board meetings.
Representations and Warranties
As a potential investor, you may require the convertible note document to include appropriate representations and warranties. This provides you with comfort that the company is entering into the document correctly by being duly incorporated. Likewise, it signals that the company has the corporate power and proper approvals to enter into and perform its obligations under the deed. This will ensure that the agreement will be valid and enforceable.
On the other hand, you may need to provide representations and warranties under the convertible note subscription agreement, stating that you have the power to enter into the agreement, and if relevant, that you are a 'sophisticated investor'. 
Key Takeaways
Before deciding to invest in a business using a convertible note, you should make sure you understand the document's provisions. These provisions will be used when determining the ultimate equity received upon the vesting date. If you have any questions about convertible note due diligence, contact LegalVision's startup lawyers on 1300 544 755 or fill out the form on this page.
Was this article helpful?
Thanks!
We appreciate your feedback – your submission has been successfully received.
About LegalVision: LegalVision is a commercial law firm that provides businesses with affordable and ongoing legal assistance through our industry-first membership.
By becoming a member, you'll have an experienced legal team ready to answer your questions, draft and review your contracts, and resolve your disputes. All the legal assistance your business needs, for a low monthly fee.
Need Legal Help? Submit an Enquiry
If you would like to get in touch with our team and learn more about how our membership can help your business, fill out the form below.
Read other articles by Vanessa
<!-/- Related Articles - Item -/->