What Are The New Changes to the .au Domain Name Eligibility?

Updated on April 11, 2022
Reading time: 6 minutes
Obtaining a domain name can be tricky, with limited guidance and resources available to business owners and start-ups. Some recent developments in domain name licensing have made a positive impact on the choice and availability of Australian domain names. This article will explain the new developments in the domain name eligibility arena.
'.au' Direct Domain Names
From 24 March 2022, '.au' direct domain names will be available, as announced by the .au Domain Administration (auDA). Australian business owners will now be able to register a domain name followed by '.au' (e.g. 'businessname.au'). According to auDA, these '.au' direct domain names are open to anyone with a verified connection to Australia who wants to create or manage an online presence for themselves or their business. 
Furthermore, auDA has highlighted that if an individual or business currently holds a domain name in any other .au namespace (e.g. com.au, id.au etc.), the said individual or business will be able to apply for 'priority status' to register its exact match in '.au' during a six-month period.
To check your priority category or if there are other registrants eligible for the '.au' direct name you seek, you can use auDA's Priority Status Tool.
In our earlier article, we noted that on 12 April 2021, a new set of rules came into effect. This introduced changes for .com.au and .net.au domain names. The rules applied to all .com.au and .net.au domain names registered or renewed on or after this date. In short, suppose you relied on an Australian trade mark for satisfying the Australian presence eligibility requirement. In that case, the domain name had to be an exact match of the Australian trade mark. Otherwise, the risk arises of having your domain name suspended or cancelled.
Under the new rules, new and existing registrants (seeking to renew or transfer an existing .au Domain Name) must establish that they have an 'Australian presence' and meet specific allocation criteria to hold a .au Domain Name. This may impact foreign-based business owners. Therefore, it is important to seek legal advice if you are concerned about these new rules.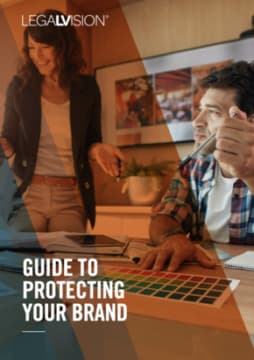 Guide to Protecting Your Brand
Your business' brand represents your values, identity and reputation. Learn how to create a successful brand and protect it.
Download Now
Eligibility Criteria
There are certain eligibility criteria that a business must meet to secure a '.au' direct domain name.
Australian Presence Requirement
If a foreign entity seeks to hold a '.au' domain name, it must satisfy the 'Australian presence' requirement. The easiest way to do so is by securing an Australian trade mark registration. This registration must be an 'exact match' to the domain name intended to be held. This means that the words in the domain name must be an exact match to the words in the trade mark application as filed. However, this excludes punctuation, ampersands and articles such as 'a', 'the', 'and', 'or' or 'of'. 
Other Requirements
There are other ways for a business to prove eligibility if they do not have a relevant Australian trade mark.
The first of these is if a business is a commercial entity that is:
a company registered under the

Corporations Act 2001

(Cth);

an entity issued with an Australian Business Number; or

a partnership under the relevant Australian state or territory law.
Upon meeting one of the above criteria, an applicant can hold an'.au' direct name if:
the proposed domain name is a match for or an acronym of the company name, registered business name or personal name; or

is a match or synonym of the name of a service, good, event, activity or premises provided by the domain name applicant.
It is important to note that a 'match' does not necessarily mean an 'exact match'. This simply refers to the domain name being identical to some or all of the words. They must be in the same order as they appear in the applicant's personal name, company name or registered business name. 
Priority Status
As mentioned briefly above, if a business currently holds a domain name in any other .au namespace, it will be able to apply for 'priority status' to register its exact match in '.au' directly during a six-month period (between 24 March 2022 and 24 September 2022). When applying for the priority status, it is important to check whether a business still holds eligibility to hold the '.au' direct domain name, in correlation to the eligibility to hold the existing domain name.
The two main categories to decide the priority status. They depend on whether the existing domain name was created on or before 4 February 2018 or after 4 February 2018. If the proposed domain name match is uncontested, the applicant will be allocated the '.au' direct name soon after applying.
However, sometimes others may contest the domain name. This is particularly if more than one registrant holds the same domain name in different '.au' namespaces and chooses to apply for the direct domain name simultaneously. In such circumstances, applicants who created the domain name on or before 4 February 2018 will have priority. Suppose both applicants have created the domain names after 4 February 2018. Then, the direct domain name is allocated to the applicant with the earlier creation date.
If no priority status is claimed by the end of the six-month Priority Allocation Period, the '.au' Direct Domain name becomes publicly available to hold on a first-in basis.
Key Takeaways
Australian businesses now have more choices to obtain a corresponding domain name for their business. However, it is important to remember that a number of eligibility criteria must be met if a business intends on applying for a direct domain name after 24 March 2022. Businesses with a current '.au' namespace can also claim a priority status. Business owners should review their current domain registration details. They should also speak to a lawyer if they are unsure about their status or options.
Our experienced intellectual property lawyers can assist as part of our LegalVision membership. For a low monthly fee, you will have unlimited access to lawyers to answer your questions and draft and review your documents. Call us today on 1300 544 755 or visit our membership page.
Frequently Asked Questions
Am I eligible for a .au domain name?
If your business has an Australian presence, you are eligible for a .au domain name. There are several ways that you can satisfy this requirement. The easiest method is registering an Australian trade mark that matches your domain name exactly.
What are the other ways that I can fulfil the Australian presence requirement?
If you are a registered company, or are a corporation with a valid ABN, you may be able to fulfil the requirement. Then, your proposed domain name will have to match your business name. It can also match your product, event or service name.
Was this article helpful?
Thanks!
We appreciate your feedback – your submission has been successfully received.
About LegalVision: LegalVision is a commercial law firm that provides businesses with affordable and ongoing legal assistance through our industry-first membership.
By becoming a member, you'll have an experienced legal team ready to answer your questions, draft and review your contracts, and resolve your disputes. All the legal assistance your business needs, for a low monthly fee.
Need Legal Help? Submit an Enquiry
If you would like to get in touch with our team and learn more about how our membership can help your business, fill out the form below.
Read other articles by Akshaya
<!-/- Related Articles - Item -/->