Why is a Disclosure Document Essential for Franchising?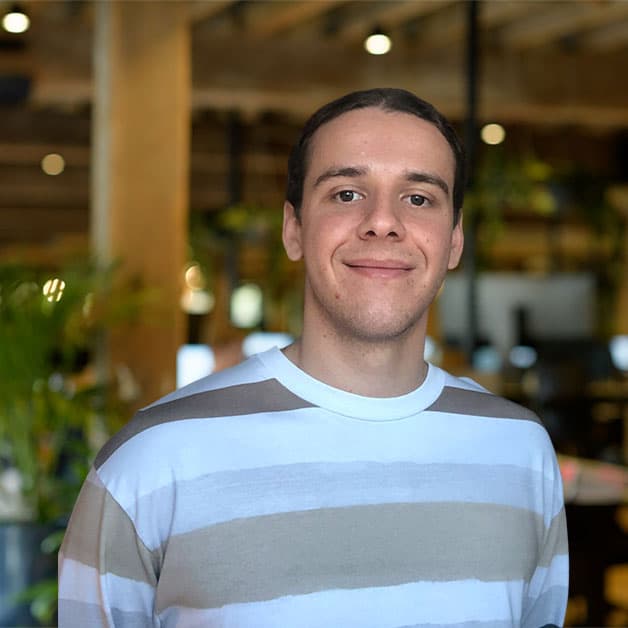 By George Raptis
Legal Content Editor
Updated on July 19, 2022
Reading time: 5 minutes
A disclosure document provides current and prospective franchisees with an in-depth overview of your franchise network. It can also help franchisees make decisions when running the franchised business. Alternatively, the document can assist potential franchisees with their decision to buy into a franchise. Furthermore, the Franchising Code of Conduct ('the Code') requires you to provide a disclosure document to anyone who wishes to enter into, renew or extend a franchise agreement. This article will outline what you should include in a disclosure document and why they are essential for franchising.
Franchisor Financial Disclosure Factsheet
This factsheet sets out the three key financial disclosure obligations every franchisor needs to comply with.
Download Now
Benefits of a Disclosure Document
A disclosure document provides current and prospective franchisees with critical information about the franchise system. Further, the document will enable prospective franchisees to:
become aware of any legal proceedings and disputes concerning the franchise system;
get into contact with existing franchisees to ask specific questions about the operation of the franchise;
understand any initial costs and ongoing fees you expect franchisees to make; and
familiarise themselves with any arrangements in the franchise agreement, such as an option to renew or extend the agreement.
As a franchisor, you must provide prospective franchisees with the disclosure document at least 14 days before they into a franchise agreement. This way, prospective franchisees have ample time to decide whether or not to purchase the franchise.
Furthermore, a disclosure document provides existing franchisees with current information about the franchise system. Therefore, the Code requires you to update the document annually. In addition, a franchisee can make one request every 12 months for an updated document. If you receive such a request from a franchisee, you must also provide them with the document within 14 days.
What to Include in a Disclosure Document?
There is specific information that franchisors must include in a disclosure document. We outline these areas below.

Your Business Experience
As a franchisor, you must be upfront about your business experience. Moreover, this information will allow prospective franchisees to walk away with greater confidence in you and your business. For instance, you might include whether you have experience operating a business similar to the franchise or how long you have been operating the franchise system.

Breaches or Disputes
You must disclose any:
previous or current disputes with former franchisees;
alleged breaches of the franchise agreement; or
illegal activity relating to the operating of the franchise.

Details of Existing Franchisees
Additionally, you should provide details of current franchisees in the disclosure document. This can allow potential franchisees to contact others within the franchise system and ask specific questions about the business. For example, a potential franchisee might ask whether your marketing effectively brings in business.

Fees
Prospective franchisees would also benefit from knowing how you spend their contributions to the marketing fund. For this reason, you must disclose:
which expenses you might use the marketing fund for; and
how you spend the funds in the previous financial year.

Costs of Setting Up
To set up the franchise, you might require high costs. Therefore, your disclosure document should provide details of any costs franchisees might face before opening their site. This can include expenses relating to:
purchasing new equipment;
decor and signage;
rent;
any necessary construction;
insurance; and
any stock you require them to obtain before they start operating.

Franchise Territory
Your document must also outline the details of your franchise territory. The area in which franchisees may operate can either be:
exclusive, meaning you promise that no other competing franchises may operate in your territory; or
non-exclusive, meaning you retain the right to open future competing franchises in your region.

Suppliers
You might specify particular product or service suppliers that franchisees must use to run the franchise. This way, you can ensure the quality and consistency of your products and services across the franchise system.

IP Rights
You should also outline the franchisees' rights to the franchise's branding and other Intellectual Property (IP) within the document. Further, you should also explain any obligations your franchisees might have when using the business's IP.
Key Takeaways
As a franchisor, you must provide current and potential franchisees with a disclosure document per the Code. Indeed, this document provides franchisees with essential information about the franchise system and can help them make decisions when running the franchised business. Alternatively, this document can help potential franchisees decide whether or not to buy into the franchise.
If you have questions about the disclosure document, our experienced franchising lawyers can assist as part of our LegalVision membership. You will have unlimited access to lawyers to answer your questions and draft and review your documents for a low monthly fee. Call us today on 1300 544 755 or visit our membership page.
Frequently Asked Questions
What is a disclosure document?
A disclosure document gives current and prospective franchisees essential information about the franchise system. The information within the document can range from the franchisee's startup costs to specific arrangements under the franchise agreement.
How often must I update the disclosure document?
Generally, you must update the disclosure document annually. In addition, franchisees can make one request for an updated disclosure document every 12 months.
Was this article helpful?
Thanks!
We appreciate your feedback – your submission has been successfully received.
About LegalVision: LegalVision is a commercial law firm that provides businesses with affordable and ongoing legal assistance through our industry-first membership.
By becoming a member, you'll have an experienced legal team ready to answer your questions, draft and review your contracts, and resolve your disputes. All the legal assistance your business needs, for a low monthly fee.
Need Legal Help? Submit an Enquiry
If you would like to get in touch with our team and learn more about how our membership can help your business, fill out the form below.
Read other articles by George
<!-/- Related Articles - Item -/->