Table of Contents
As a business owner, you must know when and how to take action against a fake review. Indeed, before reaching for their wallet, customers will likely turn to online reviews to research products or services they are interested in purchasing. However, disingenuous reviews can seriously threaten a business' credibility. This article explores what you can do about defamatory online reviews about your business.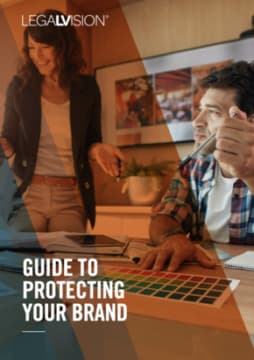 Guide to Protecting Your Brand
Your business' brand represents your values, identity and reputation. Learn how to create a successful brand and protect it.
Download Now
Can Online Reviews Be Defamatory?
An online review can be defamatory if the review:
was published or communicated to a third party (not just shared between 2 people);
identifies or is about the business;
damages the reputation of the business; and
the information has caused or is likely to cause serious harm to the business.
The 'serious harm' element can only be established where the business has or is likely to suffer severe financial loss due to the defamatory material. In other words, the loss must not only damage the reputation, but you must be able to show that severe financial loss has occurred or is likely to occur.
Australian Competition and Consumer Laws
Online reviews are also subject to Australia's competition and consumer laws. A false review can be potentially misleading and deceptive, as it may persuade a customer to think and act a certain way based on false information.
Continue reading this article below the form
Need legal advice?
Call 1300 544 755 for urgent assistance.
Otherwise, complete this form and we will contact you within one business day.
Can My Business Take Legal Action Against the Reviewer?
It would help if you first considered whether your business is eligible to defend itself in defamation law. Under Australian defamation legislation, even if another party posted defamatory online reviews about your company, only a business with less than ten full-time equivalent employees is eligible to take action.
Secondly, you must be within the limitation period to take legal action. The limitation period is how long Australian law gives you to take action on a potential claim. In defamation law, you have one year from the date the reviewer published their review to commence legal proceedings. The court is reluctant to extend this unless there are unusual circumstances.
Example of a Defamatory Online Review
Builders Champion Homes commenced court proceedings in 2016 against 45 families in New South Wales who were unsatisfied with the construction of their homes and left negative reviews on the website Product Review. The customers posted the reviews under headings that recommended consumers avoid the building company.
Although the parties settled the claim before proceeding to trial, this is an example of the potential for legal action to arise because of false or misleading online reviews.
What Obligations Do I Have If I Host Online Reviews on My Website?
Businesses are responsible under consumer law to manage the content on their website, including online reviews. You can potentially mislead customers if you have fake reviews on your website, including falsely negative ones. Therefore, it will be best to have a policy for moderating online reviews.
What Are My Options for Removing Defamatory Online Reviews?
Trying to mediate the problem before taking legal action is always advisable. If you know the reviewer's identity, first ask them to remove the review. Although, if the reviewer is unwilling to remove the defamatory review, contact the site hosting the review and ask them to remove it.
You should only consider legal proceedings if, after contacting the reviewer and the host site, neither remove the review. A disputes lawyer can assist by issuing a concerns notice to the author of the defamatory online review. This will inform them that you will commence proceedings if they do not fix the situation.
Key Takeaways
Often, consumers will check reviews before buying from a business. Therefore, defamatory reviews can significantly impact your business' success and reputation. If your business has received a bad review, consider whether the review is defamatory and whether you meet the requirements to take legal action.
If you have questions or need assistance responding to a defamatory online review, our experienced disputes resolution lawyers can assist as part of our LegalVision membership. For a low monthly fee, you will have unlimited access to lawyers to answer your questions and draft and review your documents. Call us today on 1300 544 755 or visit our membership page.
Frequently Asked Questions
What is defamation?
Defamation occurs when a person communicates information relating to a business to a third party, and that information damages the business. Importantly, the damage must cause or be likely to cause serious financial harm.
Are there any defences to a defamation claim?
The defence of honest opinion may apply if the reviewer can show that the review is their honest opinion, which is substantially true and based on proper materials.
Was this article helpful?
Thanks!
We appreciate your feedback – your submission has been successfully received.