Can I Defame a Business Using an Online Review Platform?

Updated on August 16, 2022
Reading time: 4 minutes
Today, consumers rely on online reviews for honest feedback in various areas. For instance, you may read online reviews before deciding where to travel or eat. Some online review platforms you might be familiar with include:
Google;
Zomato;
Trip Advisor; and
Yelp.
Authors often want to help by discussing bad experiences to deter others from a particular business. However, in most cases, reviewers tread on a thin line between stating their opinion and defaming a business. This article outlines the differences between online opinions and defamation and explores some options for businesses that receive a negative review.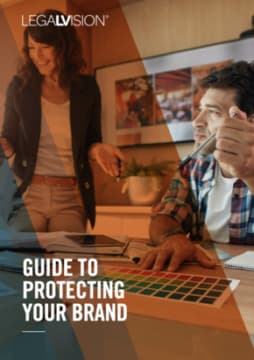 Guide to Protecting Your Brand
Your business' brand represents your values, identity and reputation. Learn how to create a successful brand and protect it.
Download Now
What is Defamation?
To show the online review is defamatory, you must prove that the review is false and negatively affects your business or employee's reputation. The elements of establishing a defamation claim include that the online review:
has been published or communicated to a third party; 

clearly identifies or is about the person or business being defamed;

is defamatory or harms the reputation of the person or business; and 

publication of defamatory matter has caused or is likely to cause serious harm to the reputation of the person or business. 
Bold Opinion or Defamation?
A small business can take action in defamation over material that an author may publish on online review sites. However, you must meet the requirements before you complain. For instance, you must employ less than ten full-time employees to classify as a small business.
You may be able to bring a defamation claim against the reviewer if you can show that:
a comment or publication was communicated to a third party (it is enough that it was published to at least one other person);
the comment or publication identifies your business;
the comment or publication is damaging to your business's reputation;
the comment or publication has or is likely to cause severe financial harm to your business; and
it has been less than one year since the comment or publication date.
Options After Receiving a Bad Review
If you receive a bad online review and are uncertain whether it meets the criteria for defamation, you should act quickly. However, before taking legal action, consider the following options:
contact the reviewer to remove the material;
contact the website with the review and ask them to remove the material;
publically reply to the review to reassure the reviewer and other consumers without escalating the situation
If the above options do not resolve the issue, it may be best to seek legal advice on whether you meet the requirements for a defamation claim against the reviewer.
There is a one-year time limitation for bringing claims in defamation, so it is better to act quickly.
What is the Responsibility of Review Platforms?
According to the Australian Competition and Consumer Commission (ACCC), review platforms should be responsive to business concerns. Additionally, they should react swiftly if evidence suggests a review does not reflect a genuinely held opinion. However, it would help if you kept in mind that review platforms do not need to remove harmful content simply because a business makes a complaint.
Key Takeaways
As a consumer, writing an online review can be extremely helpful for others. However, to ensure you are not defaming a business, you should do the following:
do not publish it if you have bad intentions or a hidden motive;
imagine your audience is the whole world (after all, communications on the internet can spread very quickly);
ensure that it is a truthful and accurate reflection of your experience;
seek legal advice if you are accused of defamation;
Furthermore, there are some options for small businesses who receive a damaging review. For instance, you should be vigilant of online content that identifies your business. Additionally, if you receive a harmful online review that you think is damaging, consider non-legal alternatives before seeking legal advice.
If your small business receives a damaging review, LegalVision's disputes resolution lawyers can assist as part of our LegalVision membership. For a low monthly fee, you will have unlimited access to lawyers to answer your questions and draft and review your documents for a low monthly fee. So call us today on 1300 544 755 or visit our membership page.
Frequently Asked Questions
My business received a bad review. What should I do?
First, attempt to resolve the issue through non-legal avenues. Possible options include reaching out to the reviewer, asking them to remove the review, publically replying to the review to let others know that you have addressed the concerns, and contacting the review platform to request the removal of the review. Alternatively, you may wish to seek legal assistance on the matter.
Can any business bring a defamation claim against a reviewer?
Aside from meeting the key requirements for defamation, the business must also have less than 10 full-time employees.
Was this article helpful?
Thanks!
We appreciate your feedback – your submission has been successfully received.
About LegalVision: LegalVision is a commercial law firm that provides businesses with affordable and ongoing legal assistance through our industry-first membership.
By becoming a member, you'll have an experienced legal team ready to answer your questions, draft and review your contracts, and resolve your disputes. All the legal assistance your business needs, for a low monthly fee.
Need Legal Help? Submit an Enquiry
If you would like to get in touch with our team and learn more about how our membership can help your business, fill out the form below.
Read other articles by Michelle
<!-/- Related Articles - Item -/->