What Does the Term 'Covenant' Mean in My Loan Agreement?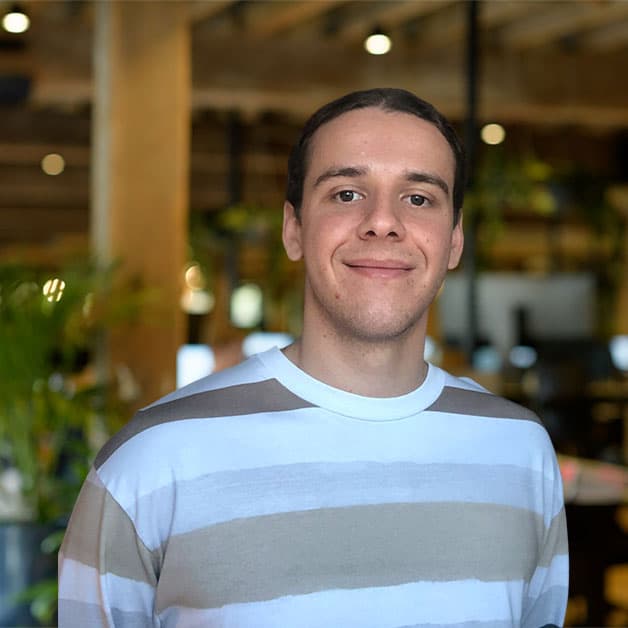 Updated on December 8, 2021
Reading time: 6 minutes
Generally speaking, a 'covenant' is a formal agreement or promise to do or not do a particular act. However, in the context of a loan agreement, lenders can use covenants to minimise their risk of not receiving their money back from the borrower. Since covenants will likely affect your rights and obligations under a contract, making it important that you understand their meaning. To help clarify how covenants work in loan agreements, this article outlines the differences between positive and negative covenants. It will also discuss consequences of breaching a covenant in your loan agreement.
Positive vs Negative Covenants
In loan agreements, you will find that some covenants oblige a borrower to engage in or refrain from certain actions. These actions are known as 'undertakings,' and can be placed in two broad categories:
positive undertakings, where the borrower is promising to do something; and

negative undertakings, where the borrower is promising to refrain from doing something.
As you can likely tell, the main difference between the covenants is how it affects your conduct as a borrower. The differences become clear with an example:
Suppose you obtained a loan for $100,000 from Green Bank for the purpose of purchasing new equipment for your restaurant. The loan agreement might impose positive undertakings, such as obliging you to:
provide the Bank with receipts for the purchase of the equipment; and

grant a security interest granted over the equipment in favour of Green Bank.
Therefore, this covenant requires you to undertake some form of action.
On the other hand, in the same loan agreement, the Bank might impose a negative undertaking that prevents you from obtaining further loans without first seeking the consent of Green Bank. In this instance, you are prevented from undertaking some form of action.
Whether you have agreed to a positive or a negative undertaking, both serve a similar purpose. That is, covenants minimise the lender's risk of not receiving their money back. Covenants in loan agreements typically achieve this by ensuring that the borrower has the financial capacity to repay the loan throughout the loan period.
Consequences of Breaching a Covenant
If you do not comply with either a positive or negative undertaking, you will have breached the loan agreement. Similar to other commercial contracts, a breach of a loan agreement can entitle the lender to various remedies, as listed below.
Specific Performance
If a court makes an order for specific performance, this obliges a party to a contract to do something. In this context, the specific performance order will likely be for the party to fulfil their obligations under the loan agreement.
You should note that an order for specific performance is made at the court's discretion. Therefore, unlike an award for damages, the court is not obliged to award specific performance, even where a breach has been established.
However, an order for specific performance may serve to maintain a loan arrangement that is no longer feasible for reasons particular to your circumstances. In this instance, it may be more appropriate for the court to award damages.
Damages
Damages are financial compensation paid to the innocent party. They seek to place them in the position they would have been in had a breach of contract not occured. In loan agreements, it is common to find a clause that provides for liquidated damages. Liquidated damages are the pre-agreed amounts that a borrower will owe a lender in the event that they breach the loan agreement. As you can likely tell, having a pre-agreed sum of damages can provide some further certainty for the lender.
You should note, however, that a specified amount for liquidated damages should not be disproportionate to the principal loan. If the specific amount places an excessive burden on you as the borrower, the liquidated damages clause may not be enforceable.
To use the same example as above, if your $100,000 loan from Green Bank includes a liquidated damages clause for $5,000,000, this would likely be considered disproportionate to the principal loan.
Event of Default
If the borrower fails to fulfil their obligations under the loan agreement covenants, this will generally constitute an event of default under the loan agreement. Put simply, when an event of default occurs, the lender can demand that the loan be immediately due and payable. Some typical events of default range from non-payment of the loan to insolvency.
An event of default may be:
actual, if it has happened; or

potential, if it is likely to happen.
In this sense, when an event of default occurs, this will create further contractual rights for the lender to further safeguard themselves from future risk.
Managing a Lease When Purchasing a Business
This guide will help you to understand your options when you purchase a business with leased premises.
Download Now
Key Takeaways
In a loan agreement, a covenant can oblige you as the borrower to do or not to do certain actions. Ultimately, covenants minimise the lender's risk of not receiving their money back. They do this by ensuring that you have the financial capacity to repay the loan. If you breach a covenant in a loan agreement, you can be sued for breach of contract and/or be liable under an event of default clause.
If you want to understand your loan contract better, our experienced contract lawyers can assist as part of our LegalVision membership. For a low monthly fee, you will have unlimited access to lawyers to answer your questions and draft and review your documents. Call us today on 1300 544 755 or visit our membership page.
Frequently Asked Questions
What is a financial covenant?
Put simply, a financial covenant is a promise you make to a lender that you will maintain a certain cash balance during the term of the loan. This provides some assurance to your lender that you will be able to meet your loan repayments. 
I cannot meet my undertakings under a loan agreement. What should I do? 
​​​​If you are no longer able to do the things you promised you would under the loan agreement, you should speak directly with your lender. It would also be wise to seek legal advice in this instance to clarify what is the best course of action you should take.
Was this article helpful?
Thanks!
We appreciate your feedback – your submission has been successfully received.
About LegalVision: LegalVision is a commercial law firm that provides businesses with affordable and ongoing legal assistance through our industry-first membership.
By becoming a member, you'll have an experienced legal team ready to answer your questions, draft and review your contracts, and resolve your disputes. All the legal assistance your business needs, for a low monthly fee.
Need Legal Help? Submit an Enquiry
If you would like to get in touch with our team and learn more about how our membership can help your business, fill out the form below.
Read other articles by George
<!-/- Related Articles - Item -/->