Table of Contents
Software licences are a type of legally binding contract which dictate how parties can and cannot use or redistribute software products or software licences. Software licences are crucial for protecting your software code and, ultimately, your software program. A good software licence agreement is important whether you are the buyer or the seller, and this licence should be clear and flexible. Software licences can cause legal problems if any of the below mistakes are made. This article unpacks common mistakes people make regarding software licences so that you can avoid landing in legal hot water.
Relying on Outdated Templates
Technology is changing very rapidly, yet many companies continue to use old templates for their software licensing agreements. If your business' software licence agreement is out of date, you may experience legal problems. These old templates may not reflect new legal challenges or even new ways of carrying out business. To reduce the likelihood of your business running into legal problems, it is important to update your end-user software licence agreement templates and keep them current. This ensures that your licence agreements are legally correct and reflect your current business needs. For instance, changes that have been made to privacy laws and consumer laws over the last ten years should be reflected in your contract.
Inserting Vague Terms
Drafting a written contract which accurately captures the extent and nature of your commercial dealing is challenging. If no one in your business has the necessary technical and legal knowledge of contract drafting, the challenge is exacerbated. Often, you might insert vague terms into your contract that make sense in your mind but are confusing or open to several different meanings.
Since software licence agreements are essential contracts for your business, it is best practice to engage a specialist lawyer to help you. By having a well-written, legally binding agreement in place, you can avoid future disputes. Legal problems can otherwise arise if your software licence agreement contains ambiguity.
Continue reading this article below the form
Need legal advice?
Call 1300 544 755 for urgent assistance.
Otherwise, complete this form and we will contact you within one business day.
Not Planning
When businesses enter into a software licence, they often enter into them in a chaotic, ad hoc manner. This is not advisable if you want to avoid common legal problems that arise with software licences. This may mean the licence itself is inflexible or not fit for purpose as the arrangement develops.
Using Ill-Defined Rights Clauses
Make sure the software licence agreement accurately covers the rights of the person the software is licenced to – for instance, do you want the person to be able to:
execute and load;
enhance, modify and adapt;
create backup copies;
distribute;
sub-licence;
have remote access; or
enable bureau services to third parties.
You will need to consider how these rights may affect the software or the person's right to use it and the relationship between this right and your business.
Alternatively, many agreements fail to specify limitations or restrictions on use, such as:
no leasing or subleasing;
no distribution;
no decompiling or disassembly;
copy restrictions; or
no alteration of patents.
Legal problems can arise if your software licence agreements do not clearly express what users can and cannot do. For example, you risk the other party misusing the software, or a dispute may arise due to a lack of understanding or clarity regarding the software licence.
Not Including Warranties
Getting the warranties right is an essential part of the software licence agreement. Remember first and foremost that if the consumer holds a licence, they are given a number of implied warranties under the law.
Often software licence disputes start because the warranties section does not adequately cover enough events or excludes too many events from protection.
As a general rule, a software licence agreement should include warranties on:
merchantability;
fitness for purpose;
for the software to be free of certain defects;
future releases and performance; and
the software having no viruses and time bombs.
Conversely, the licence should also include a section which explains when the warranty will be excluded if certain events, such as the following, take place:
if the user misuses the software;
if someone else modifies the software;
if there is a failure to update; or
any hardware malfunction.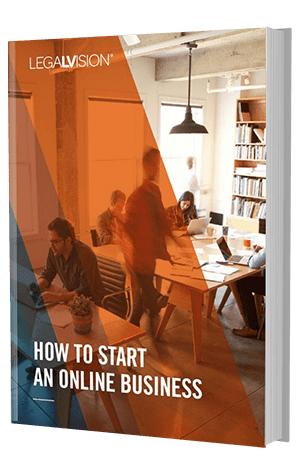 The Ultimate Guide to Starting an Online Business
It's now easier than ever to start a business online. But growing and sustaining an online business requires a great deal of attention and planning.
This How to Start an Online Business Manual covers all the essential topics you need to know about starting your online business.
The publication also includes eight case studies featuring leading Australian businesses and online influencers.
Download Now
Key Takeaways
Software licences are binding legal documents with important implications for your business. There are a number of common legal problems with software licences to be aware of if you want to save yourself or your business from landing in legal hot water.
If you need assistance interpreting or writing your software licence, contact our experienced IT lawyers as part of our LegalVision membership. For a low monthly fee, you will have unlimited access to lawyers to answer your questions and draft and review your documents. Call us today on 1300 544 755 or visit our membership page
Frequently Asked Questions
What are the different types of software licenses?
Some software may be in the public domain, meaning very few restrictions apply to it. Another common form of software licence is the copyleft licence, otherwise known as the reciprocal licence. This means that you can modify the licensed code and distribute new works based on it as long as you distribute any new works or adaptations under the same software licence, meaning others can also modify and distribute the licenced code the same way you did.
What clauses should I look out for in a software license agreement?
Some key clauses to be aware of when reading someone else's agreement are the fees and payment terms, what rights they may have to your intellectual property (such as where you insert your own data into the software) and prohibited uses of the software. However, it is important to have a lawyer read over any of these agreements to ensure there are no hidden snags.
Was this article helpful?
Thanks!
We appreciate your feedback – your submission has been successfully received.