Capital Raising: When Do I Use an Information Memorandum and Why?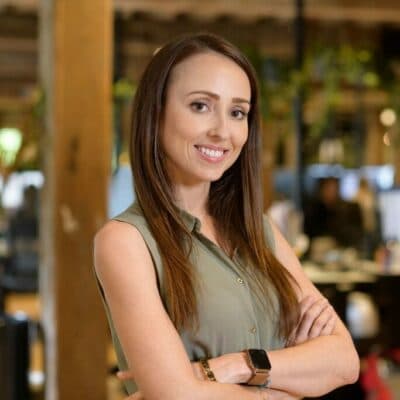 By Vanessa Iskander
Legal Project Manager
Updated on February 17, 2021
Reading time: 7 minutes
We earlier started unpacking what three key types of disclosure documents start-ups raising capital require. Already, we took the slides out of the pitch deck and answered what information you would need and why and how much detail you need to provide investors. Below, we turn our attention to an Information Memorandum.
What Is an Information Memorandum?
An Information Memorandum, or a Product Disclosure Statement (PDS), provides a descriptive snapshot of your business' history, current status and projected future position. This document's primary purpose is to motivate potential investors to invest in your business. However, it is also a document which must be transparent, comprehensive and detailed. 
When Can I Use an Information Memorandum?
Under Australian law, you can only use an Information Memorandum for certain types of security offers, including options or shares. Section 708 of the Corporations Act sets out these "exempt offerings" and covers small-scale offerings and offers to sophisticated and professional investors.
You would typically use an Information Memorandum when raising large amounts or for later stage investment after initial rounds.  
You could choose to create an Information Memorandum for your first round of investment, but it is not market practice. Early-stage investors will not want to read such a long and detailed document. Likewise, an early-stage start-up will not have all the information that an Information Memorandum usually contains.
What Does an Information Memorandum Include?
An Information Memorandum is a marketing document, but it needs to include comprehensive and accurate information about your business. Ask yourself, what information would I need if I was buying this company? An Information Memorandum is approximately 50 to 75 pages.
An Information Memorandum does not include the same information required in a Prospectus or other disclosure documents. Also, you do not need to lodge it with ASIC.
Nevertheless, it is a detailed document covering: 
Purpose, Performance and Goals
You should think about your company's purpose. What are its current goals? How will these be achieved?
Product or Service or Technology
What does your company sell? Describe the products, services or technology which you sell. Likewise, describe the features and advantages compared to your competitors' products or services. It is also essential to outline product or service development plans and consider how you will keep innovating. How will you extend the product range?
Management Team
Who's in your management team? What are their areas of expertise? Include a brief description of each key person, including their skills and how these are relevant to the business' success.
Market
What is your target market? What are the opportunities? Do not make general motherhood statements that the size of the market is $X billion, and you aim to capture X% of this market. Include detailed size and growth prospects for the product or services that the company provides. Include progress to date and how you will achieve this projected market share.  
Legals
Set out the company's intellectual property rights, including proprietary technology, trade marks, intellectual property rights and know-how. What registered trademarks does the business have? Does it have any patents? If there were or are third-party developers, is all relevant intellectual property assigned to the company? This can, of course, exclude open source technology.
Financials
You should record up to 3 years of financials including sales, gross profit and pre-tax results. Discuss results and growth to date, including when the results were higher or lower than projected.
Funding
Provide clear information about what you will spend the funds on and why, including milestones and timeframes. 
Glossary of Terms
Your startup business may be tech-based. Consequently, many of the descriptive or informative elements contain 'buzz words' or industry slang. In that case, it is essential to explain their meaning to ensure that investors understand the context in which they have been used and what they mean for the business.
Tip: You should also succinctly describe the above information in your Executive Summary.
Key Indicators of a Well Drafted Information Memorandum
An information memorandum is essentially a marketing document highlighting the essential information that potential investors need to know about your startup business. Whilst it is important to 'market' your business as an attractive investment, specific rules from legislation and common law prevent entrepreneurs from including misleading or deceptive information in this document. 
Some key indicators of a well drafted information memorandum include the following:
the document is clear, professional and does not emphasise presentation over substance;

negative facts or past events are not omitted but rather balanced against positive ones with clear and evidential data; and

the data used to predict the business's future and current states are up to date, accurate and not presented in a misleading way.
Confidential Information Memorandum or Disclaimer
Depending on your circumstances, a complete and well-drafted Information Memorandum will often contain a 'disclaimer'. You can incorporate this into the document's body and title it, 'Confidential Information Memorandum'. This element's purpose is to limit the use or sharing of the information contained therein and prohibit republication. This part of the document is a technical provision that provides legal consequences in the event key information is leaked about the business.
Stop Orders
Section 739 of the Corporations Act allows ASIC (the financial regulator) to make a 'stop order' which prevents offers from being made under a disclosure document if the:
company or business circumstances have changed since the document was drafted;

document omits certain information required under legislation; or

document contains misleading or deceptive statements.
There is also a requirement that the regulator believes that the circumstances are materially adverse from the investors perspective. 
Capital Raising Without an Information Memorandum
Sections 708 1-7 of the Corporations Act provides 'key exemptions' to the requirement to have an information memorandum. These key exemptions include:
small-scale offerings:

these are typically personal offerings between individuals who have past dealings with the company, are associates, or share professional connections. This exemption permits companies to raise up to $2 million worth of capital from up to 20 potential investors, in any 12-month rolling period;

senior managers:

these are typically individuals (or their spouses or relatives) who are in key managerial positions within the company. Given their position within the company and access to inside information, they are informed about making capital investment decisions without a disclosure document (information memorandum);

sophisticated investors:

this individual either has net assets of $2.5 million and an annual gross income of at least $250, 0000 or pays a minimum of $500,000 for their securities; and

professional investors:

this exemption often captures individuals who are the holders of an Australian financial services license (AFSL) or are professional trustees. 
Crowdfunding
Crowdfunding is a way of raising capital that usually involves receiving lots of small amounts of investment from a large group of people. It usually falls within the exemption contained in the Corporations Act. Hence, this type of capital raising does not require an Information Memorandum or Product Disclosure Statement. 
While previously unregulated, ASIC's introduction of the Corporations (Crowd Sourced Funding) Act 2017 now provides a legislative framework within which crowdsourced fundraising can operate. It provides that any intermediaries (crowdfunding platforms) must now be Australian Financial Services licensees. In addition to complying with their requirements under the license, intermediaries must:
have provisions for managing conflicts of interest;

have adequate risk management provisions in place;

maintain organisational competence;

have sufficient human, financial and technological resources; and

have internal and external dispute resolution mechanisms in place. 
These recent legislative amendments reduce regulatory requirements for startups seeking to publicly fund their business. It also provides some investor protection mechanisms.
Key Takeaways
An Information Memorandum must give potential investors accurate, reliable and comprehensive information to make an investment decision. Capital raisings can expose the company and directors to legal risk. Hence, you should take steps to minimise this risk by understanding what to include in your Information Memorandum and why. 
If you have further questions about capital raising or drafting your Information Memorandum, contact LegalVision's start-up lawyers on 1300 544 755 or fill out the form on this page.
Was this article helpful?
Thanks!
We appreciate your feedback – your submission has been successfully received.
About LegalVision: LegalVision is a commercial law firm that provides businesses with affordable and ongoing legal assistance through our industry-first membership.
By becoming a member, you'll have an experienced legal team ready to answer your questions, draft and review your contracts, and resolve your disputes. All the legal assistance your business needs, for a low monthly fee.
Need Legal Help? Submit an Enquiry
If you would like to get in touch with our team and learn more about how our membership can help your business, fill out the form below.
Read other articles by Vanessa
<!-/- Related Articles - Item -/->