What Are Anti-Competitive Practices and How Do I Avoid Them?

Updated on May 11, 2022
Reading time: 5 minutes
Competition is a necessary part of operating any business, and you are likely to come across it in some form when running yours. In Australia and internationally, there are rules and regulations that prevent business owners from engaging in anti-competitive behaviour which might subsequently limit consumer choice and freedoms. Understanding how these rules operate is therefore critical to the smooth and ethical operation of your business. This article will discuss how competition is regulated and also how to avoid 'anti-competitive' behaviours.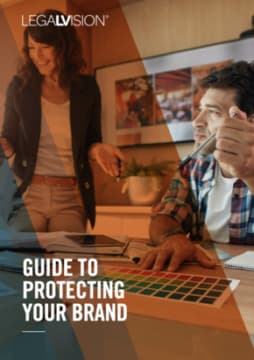 Guide to Protecting Your Brand
Your business' brand represents your values, identity and reputation. Learn how to create a successful brand and protect it.
Download Now
Regulating Competition in Australia
The Competition and Consumer Act 2010 (CCA) regulates competition in Australia and also aims to protect consumers and their interests. Because of this, consumers will likely receive goods and services at lower prices, and this is ultimately beneficial for consumer interests. Therefore, it is critical that you understand the CCA and how it applies to your business to prevent anti-competitive behaviour and mistreatment of customers.
The CCA also gives power to the Australian Competition & Consumer Commission (ACCC). The ACCC is the body responsible for enforcing national competition laws and also announces new compliance and enforcement policies each year. This body can also hear complaints from customers and issue penalties to you for breaching the CCA.
Types of Anti-Competitive Behaviour
There are many different types of anti-competitive behaviours. The overarching rule is that the ACCC prohibits business practices that were either created to, or will likely have the effect of substantially lessening competition in the market. For example, these practices commonly include:
agreements;
contracts;
arrangements; and 
concerted practices, such as predatory pricing, or cooperative behaviour between businesses.
Examples of Anti-Competitive Behaviour
Behaviour

Description

Collusion

Collusion can take a number of forms.




Most commonly, a group of businesses may join together and agree on a fixed price for certain products or services.

Cartels are an association of companies or businesses that cooperate to control prices or the market in some way. These are not always anti-competitive and can sometimes promote orderly marketing.

There are civil and criminal penalties for serious cartel conduct in relation to cartel:

price-fixing;
bid-rigging;
restrictions on supply chains and product output; and
division or allocation of consumers, suppliers, or territories.

Price Maintenance

This conduct is typically seen when a supplier forces a reseller to sell their product for a minimum price. As a supplier, you can recommend a retail price to your reseller, but this should ultimately be set at the reseller's discretion.

Suppliers cannot withhold goods if the reseller chooses to sell below their recommended price.

Exclusive Dealing

This typically occurs when one party imposes restrictions on the choice(s) of another party. This can occur if either:

the purchase of goods; or
the price of goods

is conditional on the purchase of other goods from a third party.

Exclusive dealing is only problematic if it substantially lessens competition in the market. For example, there are two main types of exclusive dealing, including:

full-line forcing; and
third-line forcing.

Full-line forcing occurs when a supplier refuses to sell goods to the purchaser unless they agree not to buy or re-supply other goods of a specific kind. Full-line forcing is prohibited if it substantially lessens competition.




Third-line forcing is prohibited under the CCA. This occurs when the supply of goods is conditional on the purchase of goods from another party.




Strategies to Avoid Anti-Competitive Behaviour
There are some simple and practical steps you can implement to reduce your risk of breaching the above rules, including:
Avoiding discussions with your competitors about product pricing, because this can constitute collusion. You should observe your competitor's pricing and adjust yours accordingly to remain competitive in the market.
Avoiding discussions with your competitors about the division of customers, suppliers, and also specific areas of the market.
Reviewing your existing business contracts and supply agreements. This is to ensure there are no anti-competitive clauses or exclusive dealing terms that could subsequently reduce competition.
Implementing internal training processes to ensure your staff and employees understand how competition law and the CCA operate. This can then reduce the risk of anti-competitive behaviour. It may also help you implement and uphold other consumer law obligations, like your consumer guarantees.
If you think you have inadvertently been involved in anti-competitive conduct, speak to a lawyer or the regulator. It is often better to come forward and work with the regulator to resolve the issues rather than waiting until you are caught.
Key Takeaways
In summary, the ACCC regulates competition and anti-competitive behaviour and can issue civil and criminal penalties if you breach its rules. Therefore, it is important to know what business practices you can or cannot engage in. On the other hand, if you suspect another business of engaging in anti-competitive behaviour, you can also make complaints directly to the ACCC.
If you have any questions about anti-competitive behaviour or Australia's competition laws, our experienced competition lawyers can assist as part of our LegalVision membership. For a low monthly fee, you will have unlimited access to lawyers to answer your questions and draft and review your documents. Call us today on 1300 544 755 or visit our membership page.
Frequently Asked Questions
What is anti-competitive behaviour?
Anti-competitive behaviour includes any business practices that aim to substantially lessen competition or have this effect. The Competition and Consumer Act 2010 (NSW) and the Australian Competition and Consumer Commission regulates competition.  
What steps can I take to avoid anti-competitive behaviour? 
If you suspect you or your employees are engaging in anti-competitive behaviour, you should avoid discussing with competitors about product pricing and the division of customers, suppliers, or market areas. You should also review your existing contracts and supply agreements to ensure there are no anti-competitive clauses. Likewise, implementing training can make your employees aware of the relevant laws.
Was this article helpful?
Thanks!
We appreciate your feedback – your submission has been successfully received.
About LegalVision: LegalVision is a commercial law firm that provides businesses with affordable and ongoing legal assistance through our industry-first membership.
By becoming a member, you'll have an experienced legal team ready to answer your questions, draft and review your contracts, and resolve your disputes. All the legal assistance your business needs, for a low monthly fee.
Need Legal Help? Submit an Enquiry
If you would like to get in touch with our team and learn more about how our membership can help your business, fill out the form below.
Read other articles by Caroline
<!-/- Related Articles - Item -/->