Benefits of Including An Arbitration Clause In Your Business Contracts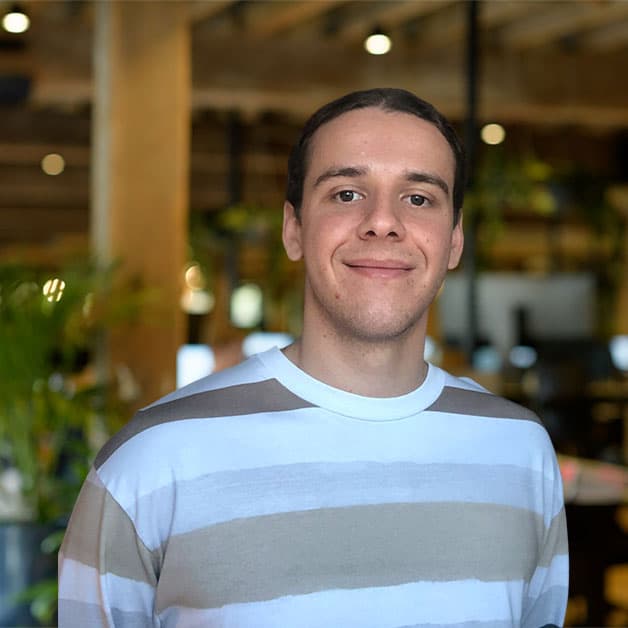 Updated on December 10, 2021
Reading time: 5 minutes
When you are entering a contract, it can be challenging to foresee what issues may arise in the future. Unfortunately, the other party may breach the contract and cause your business to suffer considerable losses as a consequence. Therefore, your business could benefit from including an arbitration clause in its commercial contracts.
Arbitration can provide you with a time-efficient means to resolve disputes that may arise between you and the other contracting party. To help you decide whether to include an arbitration clause in your business contracts, this article outlines what arbitration clauses are, as well as examining dispute resolution clauses more generally.
What Are Arbitration Clauses?
An arbitration clause typically provides the method for resolving a disagreement that might arise between you and the other contracting party. Arbitration is a form of alternative dispute resolution where an independent third party oversees the arguments you and the disputing party must present regarding the disagreement. After hearing both sides of the dispute, the arbitrator will arrive at a decision that is legally binding on both parties. This means that either party can legally enforce the arbitrator's decision rather than rely on the willingness of the other party to implement the decision themselves.
In a broader sense, dispute resolution clauses specify what should happen in the case of a disagreement between you and another contracting party. Beyond the arbitration process, dispute resolutions can include:
negotiations, where you and the other party openly discuss how you might resolve an issue at hand; or

mediation, which involves a third party who mediates a negotiation but does not arrive at a legally binding decision.
Dispute resolution clauses typically provide an alternative method for resolving disputes that avoid court proceedings. When you consider the time and costs associated with court proceedings, a dispute resolution process can be a viable option for your business.
Contents of an Arbitration Clause
The contents of an arbitration clause depend on how detailed your pre-contractual negotiations are with the other party. When drafting and negotiating an arbitration clause, you might consider:
where the arbitration will take place;

the rules for the arbitration;

who will be involved in the process;

the time period in which the arbitration should commence;

whether either party can take court action if the arbitrator's decision is unsatisfactory; and

how both parties will share the costs of arbitration.
To ensure that your arbitration clause is adequate to address any disputes that arise, it would be wise to seek legal advice. A lawyer can help you draft a clause that suits your business arrangement and sets out the process for resolving a dispute.
Advantages and Disadvantages
Below are some of the advantages and disadvantages of using arbitration to resolve a dispute. By keeping these points in mind, you can decide whether including an arbitration clause suits your business.
Confidentiality
Perhaps the most significant advantage to arbitration is its confidential nature. Unlike court proceedings which are generally open to the public, arbitration proceedings will remain strictly confidential between the disputing parties and the arbitrator. To preserve your business' reputation, having your disputes settled in private can make a world of difference.
Informality
A dispute between two contracting parties can often lead to animosity. Unlike court proceedings where business relationships are likely to turn pear-shaped, the informality of arbitration can help ease animosity. During the arbitration, there are fewer formal rules regarding the proceedings and the evidence that parties must bring forward. Additionally, if parties are in different countries, the informality of arbitration is much more desirable than dealing with foreign court proceedings. In this sense, the informal atmosphere can facilitate mutually beneficial discussions between both parties.
Time Efficiency
As you likely know, our court system usually struggles to keep up with a backlog of cases. Rather than waiting for a court hearing, arbitration presents a quicker means to resolve a dispute. This is especially beneficial if you need to resolve a critical issue fast.
Negotiating Franchise Agreements Factsheet
When bringing on board new franchisees, it is important to negotiate agreements that strike a balance. This factsheet explains how.
Download Now
Binding Decision
Unlike other forms of alternative dispute resolutions, the arbitrator's decision (in the form of an award) is usually legally binding on both parties involved. Additionally, most courts will uphold an arbitrator's decision except in some extreme cases, such as where a party has committed fraud. In this sense, an award is similar to a court judgment.
Costs
Unfortunately, arbitration does have one major drawback; its cost. Arbitration costs are almost comparable to litigation costs, especially if both parties retain legal representation. Despite this, arbitration is still a preferred method of resolving disputes, given the flexibility and time efficiency of arbitration proceedings.
Key Takeaways
In a business contract, an arbitration clause provides the method for resolving a disagreement between contracting parties. Arbitration is a form of alternative dispute resolution where an arbitrator hears both sides and eventually arrives at a decision. The arbitrator's decision is legally binding on both parties. Arbitration presents an informal and time-efficient alternative to litigation. However, arbitration fees can be expensive.
If you need help with an arbitration clause, our experienced commercial contract lawyers can assist as part of our LegalVision membership. For a low monthly fee, you will have unlimited access to lawyers to answer your questions and draft and review your documents. Call us today on 1300 544 755 or visit our membership page.
Frequently Asked Questions
Is mediation different from arbitration?
Mediation is different from arbitration since the disputing parties are always in charge of mediation proceedings, and both parties determine the conditions for the mediation.
Is an arbitrator's decision legally binding?
Yes, generally, an arbitration award is binding on the parties in the dispute.
Was this article helpful?
Thanks!
We appreciate your feedback – your submission has been successfully received.
About LegalVision: LegalVision is a commercial law firm that provides businesses with affordable and ongoing legal assistance through our industry-first membership.
By becoming a member, you'll have an experienced legal team ready to answer your questions, draft and review your contracts, and resolve your disputes. All the legal assistance your business needs, for a low monthly fee.
Need Legal Help? Submit an Enquiry
If you would like to get in touch with our team and learn more about how our membership can help your business, fill out the form below.
Read other articles by George
<!-/- Related Articles - Item -/->