My Supplier Cannot Meet Their Obligations. What Are My Contractual Rights?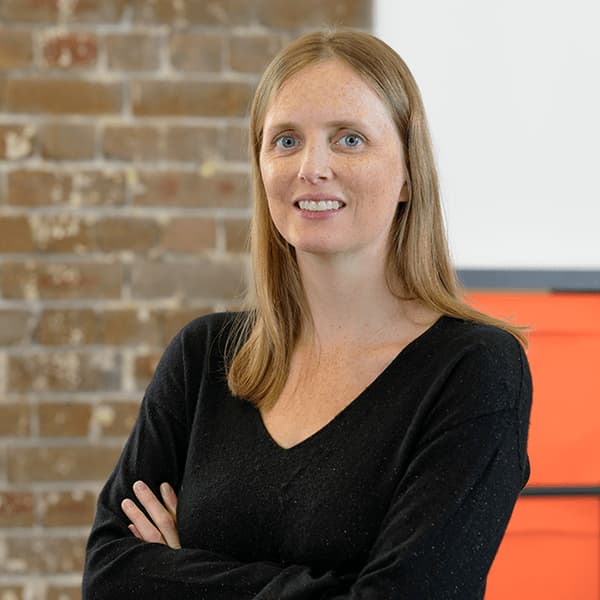 Updated on February 10, 2021
Reading time: 7 minutes
As a purchaser of goods, it is important to understand the potential risks of your supplier failing to meet their obligations. A range of broad factors from weather to labour strikes impact the supply chain. Further, the goods that you have obtained from your supplier may have defects. Simply put, if a supplier fails to meet its obligations, your business's operation will likely be impacted. This article will provide you with an overview of a supply contract's details and contractual rights that all businesses purchasing goods should be looking out for.
What Are Your Supplier's Obligations?
Firstly, you must determine what exactly your supplier's obligations are. If you do not have a contract with your supplier, they may not owe you any obligations at all. A contract that sets out obligations on the supplier is crucial. This is because it ensures you have rights when you are purchasing goods from that supplier.
You should review your contract with your supplier to determine the supplier's obligations regarding:
Supply
For ongoing supply arrangements, you should determine whether the supplier has an obligation to accept your requests to supply the goods.
For example, if you send the supplier an order for goods, do they have an obligation to accept your order?
Often suppliers want the flexibility to reject an order. Suppose you are in the process of negotiating a supply agreement. In that case, you may wish to include obligations on your supplier to agree to supply a minimum amount of goods if you are the one ordering those goods.
Delivery
Does the contract specify a date when the delivery of goods needs to take place? If you set a delivery date, some contracts include the possibility for you to obtain damages for each day that there is a delay with the delivery. Often, suppliers cannot commit to delivering goods within a certain timeframe. You should look out for this in your contract with the supplier.
Defects
Does the contract specify what the supplier will do if the goods you purchase are defective? Further, do the goods have a warranty attached to them or guarantee that the goods will meet a certain standard? Your contract should ideally provide you with the right to return and obtain a refund, replacement or credit note if the goods are defective. This will prevent loss to your company.
Insurance and Risk
Are there specified obligations in the contract for the supplier to insure the goods before delivering them to you? When will you be responsible for damages that may occur in the goods? It is important to understand who will be responsible for damages in the goods while they are in transit.
Suppose your supplier has an obligation to insure the goods while in transit. Then if the goods are damaged in transit, you can rely on the supplier having the ability to make a claim for the damage in the goods with their insurance provider.
The above addresses some of the common supply obligations included in a contract. If you have already engaged a supplier, you should review your supply contract to determine what obligations your supplier owes you and what rights you may have against your supplier if they fail to meet those obligations. If you are considering engaging a supplier, keep the above points in mind prior to signing the supply contract.
What is Force Majeure and Why is it Relevant?
Often supply contracts include clauses that refer to force majeure. Generally, force majeure is an occurring event, beyond the reasonable control of a party in the contract. However ultimately, if a contract includes force majeure it would provide a specific definition for what the force majeure contains.
Force majeure is relevant because often suppliers include force majeure clauses in their contract in order to:
exclude their liability for their obligations set out in the contract;

suspend their obligations in a contract;

provide them with the right to terminate the contract if the force majeure event continues for a certain period of time.
For example, a force majeure clause may allow a supplier to no longer be required to supply a good to you because while the goods were being shipped to you, a storm impacted the containers on the ship and the goods you purchased were damaged. This would then make it important for you to consider whether the supply contract included clauses to protect your interests, e.g. receiving a refund because they did not supply the goods to you.
Purchasers of goods should review their supply contracts to determine the extent to which any force majeure clause could potentially limit their rights under the contract.
Why Do I Need Contractual Rights?
Businesses should be looking at ways to ensure that they protect their interests in the supply arrangement. This is important to ensure that you obtain the benefit of the goods that you would expect to obtain from a supplier. Also, to maintain your business operations. If there are issues with the supply of your goods, this may potentially affect you, if you:
are a business that is involved in the re-supply or distribution of goods to your customers. Then the failure of your supplier may impact any contractual obligations you may have with your customers;

require the goods to provide services to your customers, e.g. construction works. Then, your supplier's failure may have knock-on effects as to the provision and timeline of your services to your customers; and

require the goods to set up your office or retail space. Then the failure of your supplier may impact when you can use your office or retail space.
Further, contractual rights in a supply contract will allow you to ensure that the goods that you are purchasing meet a certain standard and quality.
Key Takeaways
If a supplier cannot meet their obligations to you, the first step is to review your contractual rights under your supply contract and see if there has been a breach. If you need advice on your supply contract to determine the rights you may have under the contract, or if you have yet to enter a supply contract and want to ensure that you have rights to protect your interests, contact LegalVision's contract lawyers on 1300 544 755 or fill out the form on this page.
Frequently Asked Questions
Does a supplier always have obligations to a business?
A supplier may not owe any obligations to you if you do not have a contract in place with them. That is why having a contract that sets out obligations on the supplier is crucial to ensuring your rights are protected.
What is force majeure?
A force majeure is generally described as an event that occurs beyond the reasonable control of a party in the contract. If a force majeure clause is in a contract, the contract will define more specifically what is considered force majeure.
Why do I need contractual rights?
Contractual rights are important to ensure that your business' interests are protected in the supply arrangement. It also ensures that you obtain the benefit of the goods that you would expect to obtain from a supplier and maintain your business operations.
Was this article helpful?
Thanks!
We appreciate your feedback – your submission has been successfully received.
About LegalVision: LegalVision is a commercial law firm that provides businesses with affordable and ongoing legal assistance through our industry-first membership.
By becoming a member, you'll have an experienced legal team ready to answer your questions, draft and review your contracts, and resolve your disputes. All the legal assistance your business needs, for a low monthly fee.
Need Legal Help? Submit an Enquiry
If you would like to get in touch with our team and learn more about how our membership can help your business, fill out the form below.
Read other articles by Kirstin
<!-/- Related Articles - Item -/->