The Trade Mark Opposition Process

Updated on June 21, 2022
Reading time: 4 minutes
A trade mark is any sign that distinguishes your business from others. As a business owner, you should monitor the marketplace. It is important that you take action appropriately by opposing trade marks that may conflict with your own. In this case, you will need to be aware of the trade mark opposition process.
It is important to note that you can only oppose a trade mark during the relevant opposition period. Your objection must fall within one or more of the grounds for opposition in the Trade Marks Act 1995 (Cth). We set out how you can apply to oppose a trade mark in four steps below.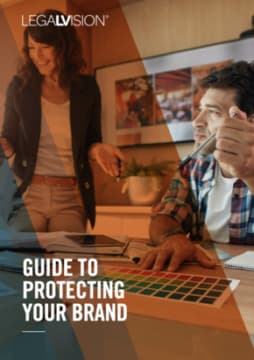 Guide to Protecting Your Brand
Your business' brand represents your values, identity and reputation. Learn how to create a successful brand and protect it.
Download Now
1. Determine the Relevant Grounds for Opposition
While there are several grounds for opposition, the most commonly used ones are described below. 
The Applicant is Not the Owner
You may be able to prove that the applicant is not actually the owner of the trade mark. In this case, you can challenge this by opposing the trade mark.
The Trade Mark is Identical or Very Similar to Another
The purpose of a trade mark is to differentiate your business from others in the marketplace. If an identical or very similar trade mark is allowed to become registered, this may cause confusion in the marketplace and damage your business reputation.
One instance of the principle of 'substantially identical or deceptively similar' trade mark applications is the trade marking of first names. For example, two celebrities may wish to register their shared name in connection to different products. Where one objects to the other's application, the applicant must prove that the trade marks are unlikely to cause confusion in the marketplace. 
The Trade Mark Is Likely to Deceive or Cause Confusion
If you believe that a trade mark is likely to deceive consumers or cause confusion in the marketplace, you can challenge the trade mark by opposing it.
In 2015, Beyonce claimed that the owners of Feyonce Inc., infringed her US trade mark for her name, claiming Feyonce Inc.'s products caused 'irreparable harm' to her business and brand. The brand Feyonce Inc. sold products with 'Feyonce' branded across the items, along with references to lyrics from Beyonce's famous songs.
Similar to the principles of opposition in Australia, Beyonce objected to the 'Feyonce' trade mark on the basis that it was a play on the letters of her name, which would cause confusion for consumers who may assume she was involved or associated with the Feyonce brand.
2. Filing for an Opposition
The next step in the trade mark opposition process is filing a Notice of Intention to Oppose with IP Australia ('NIO'). After filing your NIO, you must substantiate this by filing a Statement of Grounds and Particulars (SGP) within one month of the NIO.
The SGP must outline the reasons for opposing the trade mark, per the eligible grounds of opposition under the Trade Marks Act 1995 (Cth). If you do not file the SGP in time, the trade mark you intend on opposing will likely proceed to registration. If the trade mark applicant wishes to defend the opposition, they must file a Notice of Intention to Defend ('NID') within one month of receiving the SGP.
3. Submitting Evidence
During the opposition process, both parties will have an opportunity to submit evidence. This includes Evidence in Support ('EIS'), Evidence in Answer ('EIA') and Evidence in Reply ('EIR') of an objection. The type of evidence both parties provide will typically depend on the specific grounds of the opposition.
The EIS must be filed within three months of receiving a copy of the trade mark applicant's NID. You should seek professional legal advice during this stage as the standard of evidence and formality requirements can be complex.
4. Attending the Hearing
After the evidence stages are complete, either party in the opposition may request a hearing. Here, they can make oral or written submissions in support of their case. A delegate of the Registrar of Trade Marks ('the Registrar') will consider the evidence and submissions. They will then issue a decision with reasoning on the opposition.
Key Takeaways
When opposing a trade mark registration, you must be aware of the opposition process, time limits, and grounds. Your opposition must be based on at least one of the grounds outlined in the Trade Marks Act.
Our experienced intellectual property lawyers can assist with any oppositions you wish to commence or defend, as part of our LegalVision membership. For a low monthly fee, you will have unlimited access to lawyers to answer your questions and draft and review your documents. Call us today on 1300 544 755 or visit our membership page.
Frequently Asked Questions
What are the common grounds for trade mark opposition?
Some common grounds that you can oppose a trade mark application with include if the applicant is not the owner, if the trade mark is very similar to an existing one, or if it may be deceptive or misleading to an existing trade mark.   
How can I file an opposition?
To oppose a trade mark application, you must submit a Notice of Intention to Oppose with IP Australia, and then substantiate this with a Statement of Grounds and Particulars. There is then an opportunity to submit evidence before the hearing.
Was this article helpful?
Thanks!
We appreciate your feedback – your submission has been successfully received.
About LegalVision: LegalVision is a commercial law firm that provides businesses with affordable and ongoing legal assistance through our industry-first membership.
By becoming a member, you'll have an experienced legal team ready to answer your questions, draft and review your contracts, and resolve your disputes. All the legal assistance your business needs, for a low monthly fee.
Need Legal Help? Submit an Enquiry
If you would like to get in touch with our team and learn more about how our membership can help your business, fill out the form below.
Read other articles by Akshaya
<!-/- Related Articles - Item -/->