Benefits of Including A Severability Clause in Your Commercial Contract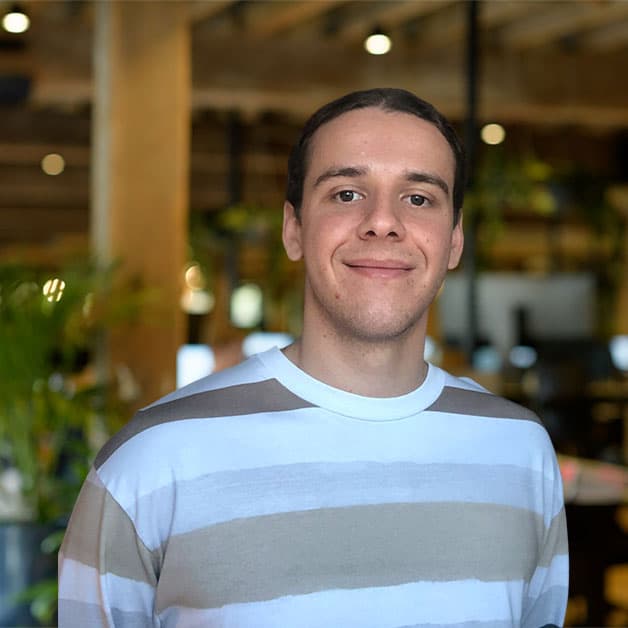 Updated on November 18, 2021
Reading time: 5 minutes
Your commercial relationship is likely to change from the moment you agree to terms in a written agreement. For example, a slight change in the law might render one of your contractual obligations illegal. In this instance, a severability clause can allow both parties to remove this obligation from the contract without affecting the validity of the entire contract. This severs the clause out of the agreement without affecting the validity of the remaining provisions in the contract. To help you decide whether a severability clause would be useful in your commercial contract, this article outlines what a severability clause is and the three main benefits of severability clauses more broadly.
What Are Severability Clauses?
A severability clause typically states that the terms of the contract are independent of one another. Consequently, if a contractual provision is no longer enforceable for any reason, that provision will be removed whilst the remaining provisions will continue to operate.
A contractual provision can become unenforceable if:
a change in the law means that your contractual obligation is now illegal; or

during litigation, a court deems a clause to be too restrictive on trade.
In the place of the 'severed' provision, your severance clause might require that both parties replace it with a legally enforceable provision. This new provision would typically have to cover the same subject matter as the original clause and reflect the same commercial intentions as the original clause.
On the other hand, your severance clause might require that you modify the unenforceable provision so that it becomes enforceable. Both parties might have to narrow the scope of operation of a clause to make it enforceable. In any event, modifying a clause that is no longer enforceable typically requires both parties to adhere closely to their original business intentions. This often requires the oversight of a lawyer. They can craft a provision that is enforceable and reflects both parties' common intentions.
Flexibility
As mentioned above, commercial relationships are prone to change. That is because laws frequently change, contracting parties can move interstate, and businesses can change their activity. While a contract's purpose might be to solidify a commercial relationship, there is a need for flexibility in a written agreement. Fortunately, severability clauses can provide that scope of flexibility.
Say you enter a contract for the sale of goods with a seller, and your commercial agreement includes a non-compete clause. This clause prevents the seller from selling their products to your immediate competitors. However, the seller has now moved interstate with a non-overlapping market. A severability clause might be useful in this scenario, considering it would no longer be reasonable to bind the seller to the non-compete.
As explained in the example above, changes in circumstances require flexibility in commercial arrangements. This can be essential to maintaining the integrity of your commercial relationship.
Buying a Business: Guide to Negotiating Terms
Know which key terms to negotiate when buying a business to protect your interests and gain a favourable outcome.
Download Now
Preserving The Agreement
If one clause is no longer enforceable, the remaining provisions are likely to be put in doubt. Without a severability clause, a default in one provision would render the commercial contract unenforceable. However, throwing away the entire agreement might be impractical. This is especially true if both you and the other party spent time and resources negotiating the contract.
To avoid this, a severability clause clearly indicates that one provision of the contract will not affect the validity of the remaining provisions. Suppose your commercial arrangement is built on a long-term business relationship, or you wish to establish such a relationship. Including a severability clause will allow both parties to remain flexible when it comes to retaining overall enforceability. This can be crucial to maintaining a long-term business relationship.
Fairness
A severability clause can save the essence of a contract from invalidity but also provide room to modify a contractual provision. Since contractual modification typically involves the negotiation of both parties, severability clauses can promote a degree of fairness. Both parties can have a hand in determining how they will modify the provision in a way that reflects the original intentions of either party.
Key Takeaways
Suppose a contractual obligation is no longer valid or enforceable. In that case, a severability clause can allow both parties to remove this obligation from the contract. This can occur without affecting the validity of the remaining obligations. In this sense, severability clauses allow parties to:
adapt to both changes in the law and changes in their business arrangement;

preserve the integrity of their remaining agreement; and

allow a fair renegotiation of the severed provision.
If you want to know more about the benefits of including a severability clause in your commercial contract, LegalVision's experienced contract lawyers can help. Call us on 1300 544 755 or complete the form on this page.
Frequently Asked Questions
What is a severability clause?
A severability clause allows you to remove an obligation from your contractual agreement without affecting the enforceability of the remaining obligations. That is to say, the contract remains valid except for the severed clause, which parties can either remove entirely or modify to make it enforceable.
What is a non-severability clause?
Non-severable clauses are terms in a contract which parties do not want to be removed. This might be because the term is essential to the commercial relationship. In the event that such a term is no longer enforceable, the whole agreement may be rendered unenforceable. 
Was this article helpful?
Thanks!
We appreciate your feedback – your submission has been successfully received.
About LegalVision: LegalVision is a commercial law firm that provides businesses with affordable and ongoing legal assistance through our industry-first membership.
By becoming a member, you'll have an experienced legal team ready to answer your questions, draft and review your contracts, and resolve your disputes. All the legal assistance your business needs, for a low monthly fee.
Need Legal Help? Get a Free Fixed-Fee Quote
If you would like to receive a free fixed-fee quote or get in touch with our team, fill out the form below.
Read other articles by George
<!-/- Related Articles - Item -/->