Another Friday, another Friday Feature Client! And what a great one we have for you this week: Mothers Groupie. A fantastic social networking initiative, especially for mothers..
LegalVision recently caught up with Mothers Groupie founder, Richard Sexton;
LegalVision: Could you give us a brief description of your business?
Mothers Groupie: – www.mothersgroupie.com – is a social network for mothers to connect via local mothers groups. Mothers can chat, share photos and videos, and organise meetups via our website or mobile apps. We are about to launch a new feature that we hope will start to bring some money in the door, as there has certainly been a lot of money going out! "Mothers Help" will be a separate part of our site that mothers will use to find reputable "helpers" in their area. They could be nannies, au pairs, babysitters, lactation consultants, child sleep consultants or even cleaners! Mothers will view the helper profiles (with ratings and testimonials) and be able to choose the best one. The idea came to us when we saw how many mothers were asking for recommendations!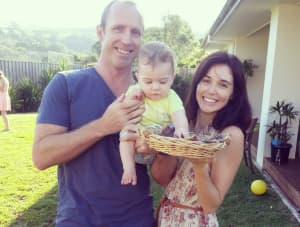 LegalVision: Could you give us a description of the legal documents that we helped you with?
Legalvision helped us with our Business Terms and Conditions, as well as our Privacy Policy. Both these needed to be re-done to account for our new business model.
LegalVision: How did getting the legal side sorted out help you?
We can rest easy at night knowing we have done our legals properly. There is always scope for things to go wrong with any business – the best protection is to have a solid Terms and Conditions, and Privacy Policy.
LegalVision: How did you find working with us?
Working with Legalvision was a dream. We could tell by the way they conducted the whole process that they were professionals with the experience we needed. We loved that they were targeting online start-ups as we could not see many people catering to this market. Everything ran smoothly from the outset and the final versions of our documents were presented on time. We would recommend them for sure.
From the entire team over at LegalVision: We wish Richard the best of luck and success with Mothers Groupie!