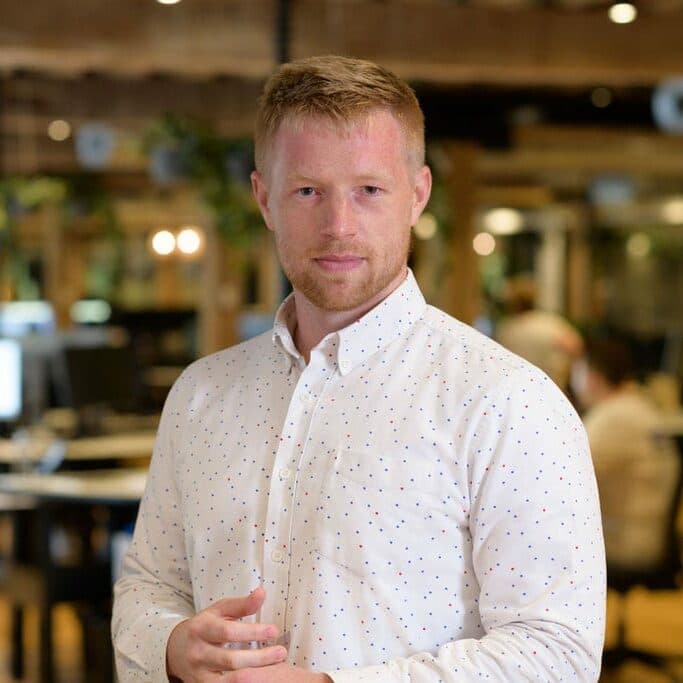 stephenvandorn
Senior Legal Project Manager
Contact Stephen
Warning: Use of undefined constant linkedin_link - assumed 'linkedin_link' (this will throw an Error in a future version of PHP) in /var/www/html/wp-content/themes/legalv-v4/single-team.php on line 57
view LinkedIn profile
Stephen is a Senior Legal Project Manager with expertise in developing client teams for startups. In his career, he's oversaw retail programs, launched new product categories and drove multi-million revenue goals.
Working in Silicon Valley and Toronto, Stephen has worked for both big tech companies and startups. He led teams in many product categories with a strong focus on building relationships.
From the US, Stephen graduated from the University of Dayton (go Flyers!) with studies in Design and Business. During this time he led a student-run business and advocated for mental health.
In his spare time, Stephen enjoys exploring Sydney cafes, traveling with his partner and running along the water.

Qualifications: Bachelor of Arts, University of Dayton.
Corporate and Commercial
Corporate Immigration
Amber Turnbull, Just Cuts (COO)
Anthony Bekker, ROKT (Head of Operations Strategy)
John Baini, TruePillars (Co-Founder & CEO)
Federico Collarte, Baraja Pty Ltd (Founder)
Fill out the form below and we will be in touch shortly!
2020 Excellence in Technology & Innovation Finalist – Australasian Law Awards

2020 Employer of Choice Winner – Australasian Lawyer

2021 Fastest Growing Law Firm - Financial Times APAC 500

2020 AFR Fast 100 List - Australian Financial Review

2021 Law Firm of the Year - Australasian Law Awards

2019 Most Innovative Firm - Australasian Lawyer