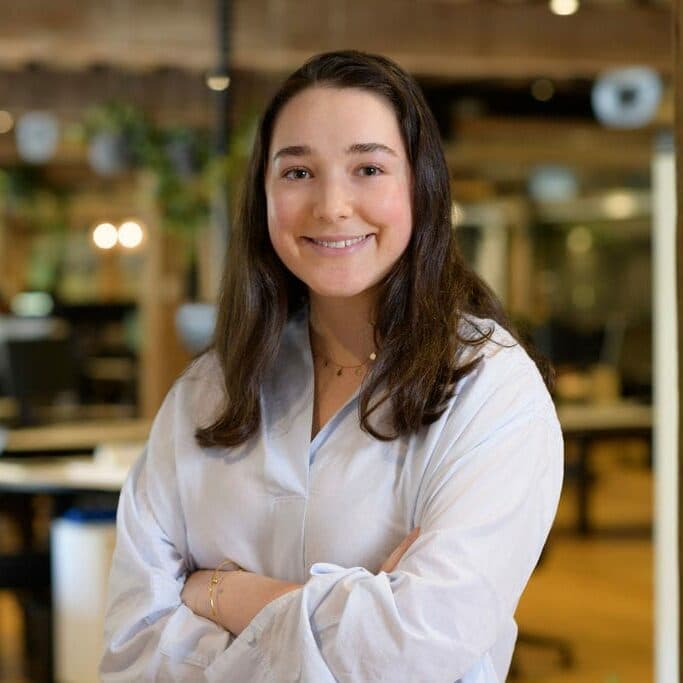 Practice Areas
Business Sale and Purchase
Business Structuring
Startups
Mia is a Legal Project Manager at LegalVision. She works closely with the Corporate practice group.
Mia completed a Bachelor of Arts in International Relations and a Juris Doctor at the University of New South Wales. Prior to joining LegalVision, Mia gained experience working in commercial litigation and academic legal research on corporate social responsibility.
Mia uses her experience in legal services and research to manage comprehensive legal support for startups, SMEs and corporate clients.
In her spare time, Mia enjoys playing tennis and unwinding at the beach with her dogs.
Amber Turnbull, Just Cuts (COO)
Anthony Bekker, ROKT (Head of Operations Strategy)
John Baini, TruePillars (Co-Founder & CEO)
Federico Collarte, Baraja Pty Ltd (Founder)
Fill out the form below and we will be in touch shortly!
2020 Excellence in Technology & Innovation Finalist – Australasian Law Awards

2020 Employer of Choice Winner – Australasian Lawyer

2020 Fastest Growing Law Firm - Financial Times APAC 500

2020 AFR Fast 100 List - Australian Financial Review

2020 Law Firm of the Year Finalist - Australasian Law Awards

2019 Most Innovative Firm - Australasian Lawyer