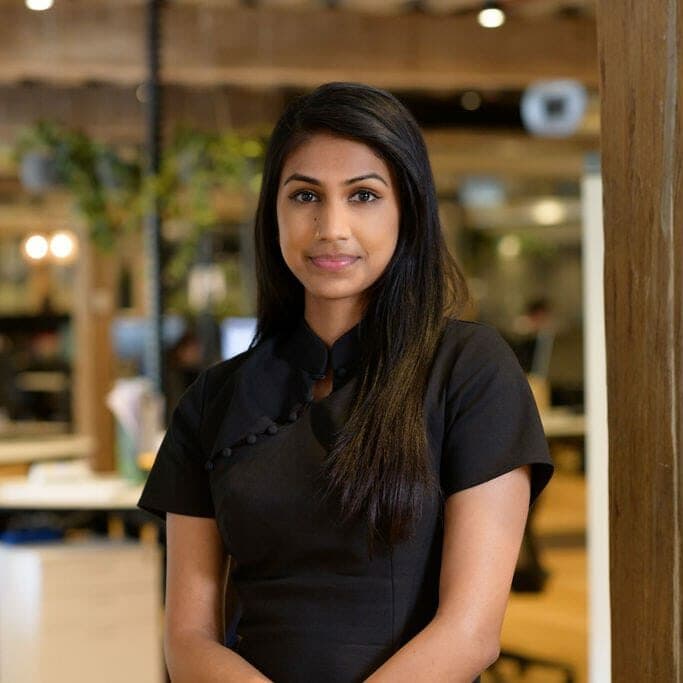 Practice Areas
Intellectual Property
Trademarks
Akshaya is the IP Team Assistant at LegalVision and has a keen interest in intellectual property. Prior to commencing at LegalVision, she worked as a paralegal at a specialist intellectual property firm. Akshaya is currently in the process of obtaining her accreditation as a lawyer.
Akshaya has a passion for social justice and has previously held roles as a policy researcher and law clerk for non-government organisations and law firms in areas of public policy, criminal justice and law reform.
She also has experience in an advisory role, having been a Consultant within local government and planning regulation. Here, she assisted clients in achieving cost-effective solutions while helping to facilitate non-litigious outcomes.
Akshaya enjoys looking for second-hand bookstores across Sydney and volunteers in her spare time for local community welfare groups and organisations.
Amber Turnbull, Just Cuts (COO)
Anthony Bekker, ROKT (Head of Operations Strategy)
John Baini, TruePillars (Co-Founder & CEO)
Federico Collarte, Baraja Pty Ltd (Founder)
Fill out the form below and we will be in touch shortly!
2020 Excellence in Technology & Innovation Finalist – Australasian Law Awards

2020 Employer of Choice Winner – Australasian Lawyer

2020 Fastest Growing Law Firm - Financial Times APAC 500

2020 AFR Fast 100 List - Australian Financial Review

2020 Law Firm of the Year Finalist - Australasian Law Awards

2019 Most Innovative Firm - Australasian Lawyer