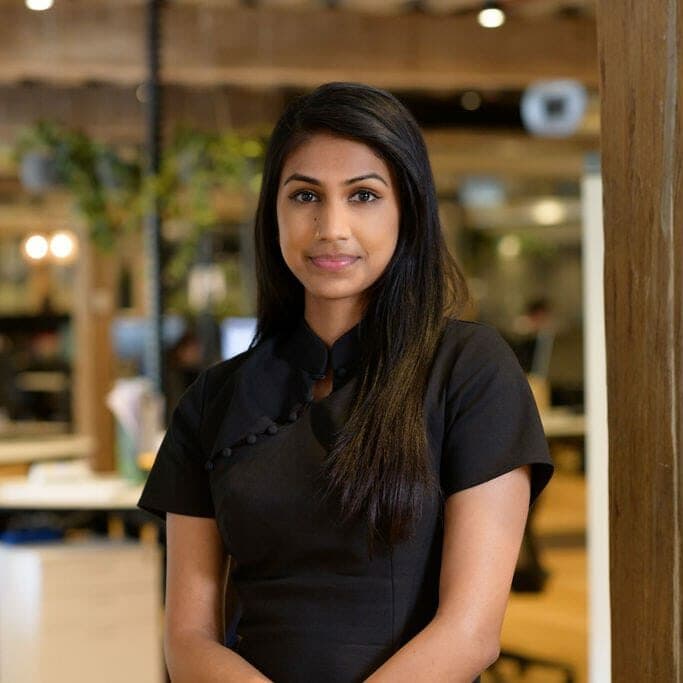 Practice Areas
Intellectual Property
Trademarks
Akshaya is a Lawyer with the LegalVision Trade Marks team. Prior to working at LegalVision, she gained experience in the area of intellectual property as a paralegal at a boutique firm. In addition to this, Akshaya has previously worked at several consultancies, specialising in human rights law and local government and planning law.
Akshaya was admitted as a lawyer in 2020. In her spare time, she enjoys playing the guitar (badly) and hunting for a bargain at local thrift stores and secondhand bookshops.
Qualifications: Bachelor of Laws, Graduate Diploma of Legal Practice, Bachelor of Arts, Macquarie University.
Professional memberships: Law Society of New South Wales.
Intellectual property
Assisting clients with the trade mark registration process.
Providing advice to clients on their IP rights.
Amber Turnbull, Just Cuts (COO)
Anthony Bekker, ROKT (Head of Operations Strategy)
John Baini, TruePillars (Co-Founder & CEO)
Federico Collarte, Baraja Pty Ltd (Founder)
Fill out the form below and we will be in touch shortly!
2020 Excellence in Technology & Innovation Finalist – Australasian Law Awards

2020 Employer of Choice Winner – Australasian Lawyer

2021 Fastest Growing Law Firm - Financial Times APAC 500

2020 AFR Fast 100 List - Australian Financial Review

2021 Law Firm of the Year - Australasian Law Awards

2022 Law Firm of the Year - Australasian Law Awards