How Can Competitors Infringe Your Copyright?

Updated on July 5, 2022
Reading time: 5 minutes
If you have painted a masterpiece, written a song or hand-crafted a unique candle-holder, you may be concerned about others copying your work. As a creator, you should be aware of the extent of your copyright in the expression of your work. Importantly, you will want to know what counts as copyright infringement and what rights you have if your copyright is infringed.
This article will:
explain the difference between direct and indirect copyright infringement; and
address some common misconceptions about copyright infringement.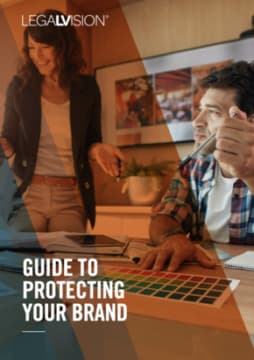 Guide to Protecting Your Brand
Your business' brand represents your values, identity and reputation. Learn how to create a successful brand and protect it.
Download Now
What is Copyright?
Copyright is an automatic intellectual property right that protects creative and original material works.
Copyright protection arises for the expression of artistic, literary, dramatic or musical works, as well as works like films, poems, broadcasts, sound recordings and published editions.
For literary, musical, or dramatic work, copyright protection is the right to reproduce, publish, perform, communicate or make an adaptation of your work. Having copyright for an artistic work allows you to:
reproduce the work in a material form; and
publish or communicate your work to the public.
How Does Copyright Infringement Occur?
Others may infringe your copyright directly or indirectly. Direct infringement occurs when a person, without your permission, uses all or a substantial part of your work. By contrast, indirect infringement occurs where a person deals with the infringing work, rather than copying your work themselves.
For example, if a person made copies of your prints, they would be directly infringing your copyright. If a person sold someone else's copies of your prints, however, they would be indirectly infringing your copyright. 
What Is Direct Infringement?
A competitor will directly infringe your copyright if they:
substantially reproduce a work;
authorise another person to undertake an infringing act; or
unconsciously copy another person's work.
A 'substantial reproduction' of another's work involves using the important, distinctive or essential part of their work. It does not necessarily mean a large quantity of the work. This is assessed on a case-by-case basis.
For example, a court has found the reproduction of only 6 notes from a musical work to constitute copyright infringement in the past.
Authorising copyright infringement occurs when a competitor tells someone else, such as an employee, to perform an act that amounts to copyright infringement. In doing so, they will have infringed copyright themselves. Similarly, if they have permitted another person to use equipment to infringe copyright, they will have authorised the infringement.
For example, permitting someone to use a photocopier to copy someone else's material may constitute infringement.
Another form of infringement is unconscious copying, that is, infringing copyright without meaning to do so. It is always a good idea to get advice from an intellectual property lawyer if you are unsure whether what you are doing is infringing someone else's copyright. 
What Is Indirect Infringement?
Selling or importing a copyright-protected product can constitute indirect infringement.
For example, if a publisher reproduced or sold work that plagiarised copyright-protected literature, the publisher may be infringing copyright on the original work.
The '10% Change' Myth
There is a common misconception that as long as you change a work by 10%, you are not infringing copyright. This is a myth. Courts focus on the quality, rather than the quantity, of what a competitor been borrowed. They will consider whether the part taken is the most valuable part, in terms of originality and commercial value.
Logically, it would also be almost impossible to work out what "10%" of a work would be. 
For example, would changing an oil painting by 10% mean changing the
dimensions of the painting by 10%; or 
colour gradient by 10%? 
This is not a valid exception to copyright infringement and competitors cannot rely on this 'rule' if borrowing from your work.
What Kind of Remedies Can I Claim If My Copyright Is Infringed?
If you believe someone has infringed your copyright (or you are not sure), the best thing to do first is speak to an intellectual property lawyer to work out your next steps. You may be entitled to a number of remedies, but you should also think about what kind of action you want to take.
For example, you may want to first contact the infringer directly to ask them to stop, or perhaps you would like to offer a collaboration with them by licensing your copyright to them.
Remedies for infringement of copyright can include:
injunctions to stop another person copying your work;
requiring the infringer to deliver the infringing material to you;
requiring the the infringer to provide an account of profits to you; and
Key Takeaways
Copyright is the right to reproduce, publish, perform, communicate or make an adaptation of a work. Direct copyright infringement involves actually copying a work, whereas indirect infringement involves dealing with a material which infringes copyright. Direct copyright infringement includes "substantial reproduction" of another's work, which is assessed on a qualitative, not quantitative, basis. There is no such thing as the '10% rule'.
If you have any questions concerning copyright or believe someone has infringed your copyright, our experienced IP lawyers can help as part of our LegalVision membership. For a low monthly fee, you will have unlimited access to lawyers to answer your questions and draft and review your documents. Call us today on 1300 544 755 or visit our membership page.
Frequently Asked Questions
What is copyright?
Copyright is an intellectual property right. It arises automatically and attaches to the expression, but not the conceptualisation, of original creative works.
Do I need to apply for copyright protection?
No, copyright protection arises automatically as soon as you create a creative work.  
Can I copy something I find on the internet?
Copying something you find on the internet may be copyright infringement. Even if you change some elements of the original work, you will be infringing on someone's copyright if you copy the important, distinctive or essential part of their work without first seeking the creator's consent. 
Was this article helpful?
Thanks!
We appreciate your feedback – your submission has been successfully received.
About LegalVision: LegalVision is a commercial law firm that provides businesses with affordable and ongoing legal assistance through our industry-first membership.
By becoming a member, you'll have an experienced legal team ready to answer your questions, draft and review your contracts, and resolve your disputes. All the legal assistance your business needs, for a low monthly fee.
Need Legal Help? Submit an Enquiry
If you would like to get in touch with our team and learn more about how our membership can help your business, fill out the form below.
Read other articles by Shiryn
<!-/- Related Articles - Item -/->