Benefits of Using a Letter of Intent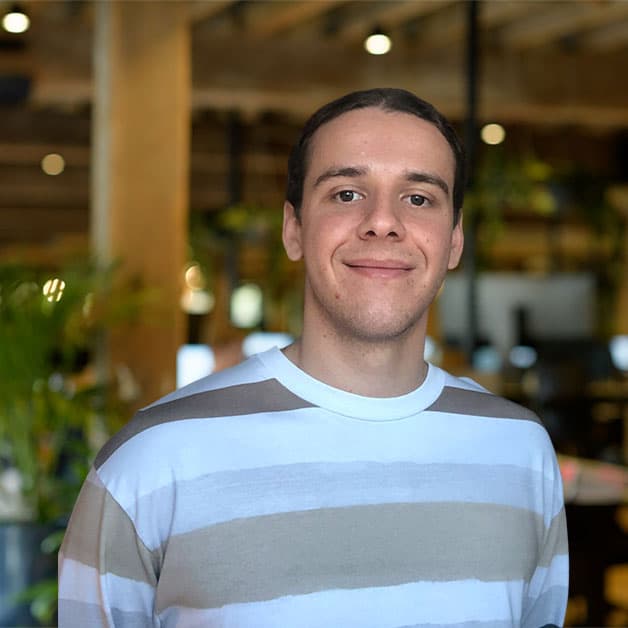 Updated on November 11, 2021
Reading time: 5 minutes
When you are planning on entering into a contract in the future, you should consider a letter of intent. A letter of intent is generally a non-binding document that sets out eventual binding rights and obligations. This document can be useful in a range of business transactions, such as entering into a share purchase agreement or planning to construct a new development proposal with another business. However, while they can clarify rights and obligations before formalising them in a legally binding contract, several issues can arise if your letter is unclear. This article sets out the benefits as well as potential for negative consequences of using a letter of intent.
Clarifying Complicated Agreements
Much of the pre-contractual stage involves oral negotiations with other parties. However, you will usually wait longer to record your oral agreements in writing. This can lead to a greater risk of future misunderstandings. Therefore, a letter of intent can be a useful way of summarising agreements concerning rights and obligations under the eventual contract and risk allocation between the parties. This is helpful as these agreements can often be complex. In this sense, a letter of intent can assure parties that they are 'on the same page' regarding their agreement.
In a similar vein, having a letter of intent can make drafting the formal contract much easier. Since the letter of intent scopes out the general agreement between the parties, it is highly useful for the draftsperson when formalising the agreement in writing.
Addressing Issues Earlier Rather Than Later
Often commercial transactions cannot go ahead before certain issues are resolved.
For example, if you are acquiring a privately owned company, it might be a condition precedent that you sign a non-disclosure agreement before you can sign the share purchase agreement.
With a letter of intent, both parties can assess what issues need to be addressed before formally entering into the transaction. In this sense, resolving these issues earlier rather than later allows both parties to move forward with other aspects of the transaction more smoothly.
Buying a Business: Guide to Negotiating Terms
Know which key terms to negotiate when buying a business to protect your interests and gain a favourable outcome.
Download Now
Establishing Good Faith
As with many business relationships, you must build a relationship of confidence and trust with the other parties. Without good faith, the transaction is likely to go pear-shaped. To avoid this, a letter of intent may make a party feel committed to the negotiated terms. Additionally, if there is a misunderstanding later, you can refer back to the letters of intent to clarify what you have negotiated. For these reasons, a letter of intent can help build confidence between you and another party.
Beware: Could Your Letter of Intent Be Binding?
Although Australian courts generally presume a letter of intent is not legally binding, the courts have sometimes found otherwise.
For example, the NSW Court of Appeal held in one case that a "terms of agreement" document was actually legally binding, having regard to the words and conduct of the parties. Whilst the agreement merely contemplated the sale and purchase of aircraft, the Court found, among other factors, that:
the urgency of the defendant to have the transaction settled quickly;

the signature of both parties on the document; and

the unavailability of either parties' lawyers to draft the 'final' contract
meant that the document was binding.
This example highlights how important it is to ensure that you clearly express your intention to be bound or not bound by your letter of intent. Put simply, if you want to express your intent but not be bound by the letter, then you need to state this clearly. For this reason, you must seek specific legal advice about the content of any letter of intent you agree to. A lawyer can identify any potential issues that may arise in drafting the letter and ensure that you properly reflect your position in the letter's wording.
Key Takeaways
A letter of intent is generally a non-binding document that indicates your intention to enter into a contract with another party in the future. Some of the key benefits of using this letter include:
putting into writing what you and the other party agree to during pre-contractual negotiations;

helping you identify and resolve some issues before the transaction takes place, i.e. signing a non-disclosure agreement; and

establishing good faith with the other party.
To avoid issues concerning the binding nature of the letter, you should clearly state whether you intend to be bound or not bound to the terms written in the letter of intent. If you need help dealing with a letter of intent, our experienced contract lawyers can help. Call us on 1300 544 755 or complete the form on this page.
Frequently Asked Questions
What does legally binding mean?
If a contract is legally binding, it can be enforceable by either party. That is to say, if someone breaches a legally binding contract, the other party can likely take legal action against the party in court. 
What is a non-disclosure agreement (NDA)? 
An NDA is a legally binding contract that prevents a party from disclosing another party's commercially sensitive information. 
Was this article helpful?
Thanks!
We appreciate your feedback – your submission has been successfully received.
About LegalVision: LegalVision is a commercial law firm that provides businesses with affordable and ongoing legal assistance through our industry-first membership.
By becoming a member, you'll have an experienced legal team ready to answer your questions, draft and review your contracts, and resolve your disputes. All the legal assistance your business needs, for a low monthly fee.
Need Legal Help? Submit an Enquiry
If you would like to get in touch with our team and learn more about how our membership can help your business, fill out the form below.
Read other articles by George
<!-/- Related Articles - Item -/->